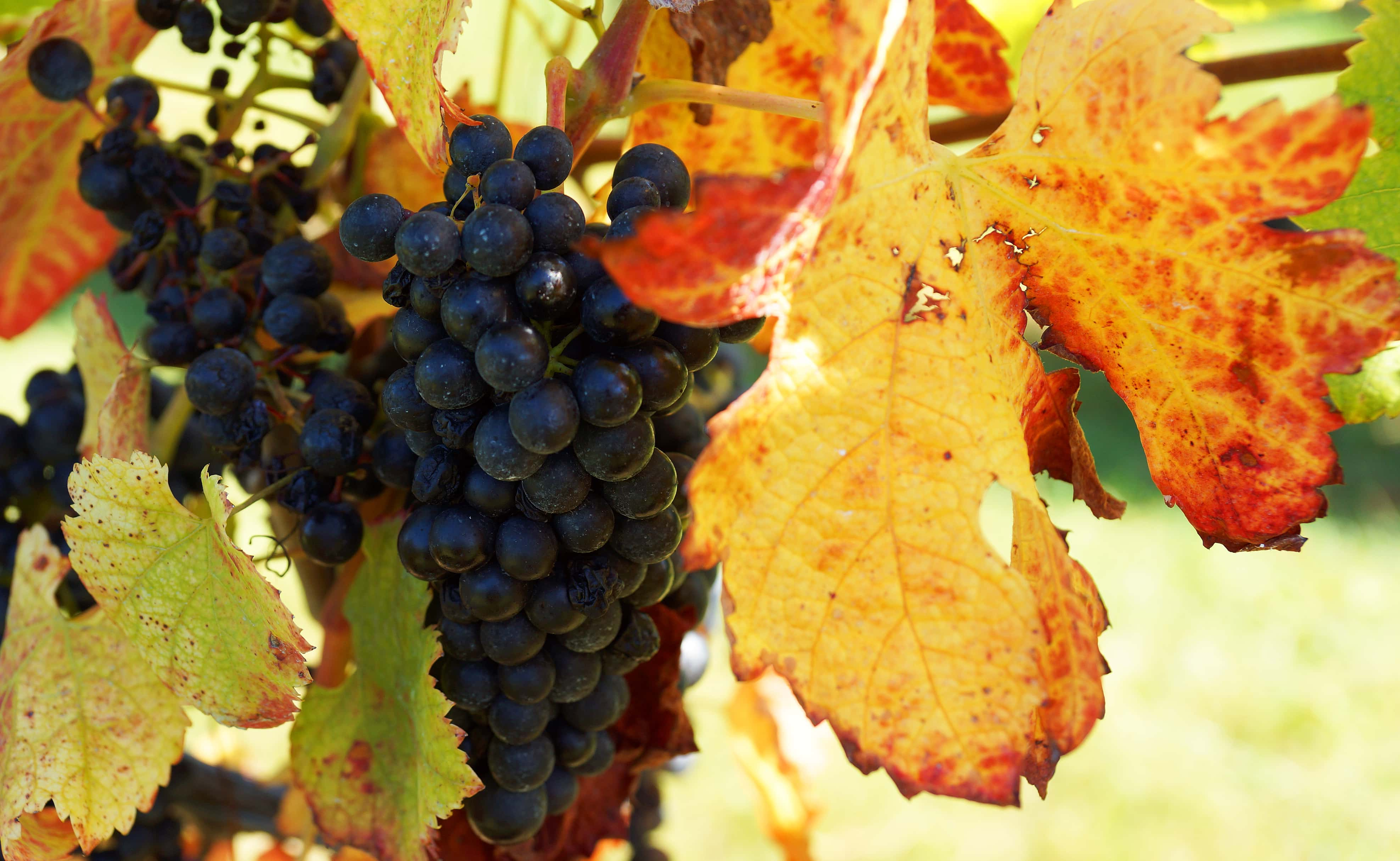 If you had any doubts that the Michigan wine industry is anything but burgeoning, you might want to recalculate your current thinking, and do a quick scan of the just completed 2019 Michigan Wine Competition. Michigan Wine Collaborative President Dr. David Miller, who owns and operates the White Pine Winery tasting room in downtown St. Joseph, calls last week's competition "arguably the most successful Michigan wine competition to date."
A record 493 wines were entered from 63 wineries across the state and 17 of the wineries along the Southwest Michigan Wine Trail pulled in a solid 124 medals for wines that you and I can taste all along that trail and the Southwest Michigan Makers Trail as well, in many cases.
Dr. Miller says, "The Michigan Wine Collaborative was honored to work with new Michigan Wine Competition partners, the Kellogg Center and Michigan State University School of Hospitality Business, to produce the 2019 Michigan Wine Competition."
A total of 24 judges and 6 honorary judges sampled, reviewed and awarded medals to the hundreds of wines submitted. All wines entered were required to be produced using exclusively Michigan fruit to qualify.
While none of the Best of Class Winners surfaced in Southwest Michigan, there are dozens of new medals on the way to local winemakers in next week's Gold Medal Reception on Thursday, August 8th at Michigan State University's Kellogg Center.
There were three Double Gold Winners in the region, including:
Karma Vista Vineyards Stone Temple Pinot 2015 from Coloma
Lemon Creek Winery's Kerner 2018 from Berrien Springs
St. Julian's Braganini Reserve Cabernet Sauvignon 2017 from Paw Paw
Here's a recap of the local scorecard for medal winners:
St. Julian in Paw Paw — 37 total with 1, double gold, 7 gold, 21 silver and 8 bronze
Lemon Creek in Berrien Springs — 14 total with 1 double gold, 9 silver, 4 bronze
Karma Vista in Coloma — 10 total with 1 double gold, 2 gold, 5 silver and 2 bronze
Tabor Hill in Buchanan — 9 total with 3 gold, 4 silver, and 2 bronze
Cody Kresta in Mattawan — 8 total with 6 silver and 2 bronze
Crane's in Fennville — 6 total with 2 gold, 2 silver and 2 bronze
White Pine in St. Joe — 6 total with 1 gold, 3 silver and 2 bronze
Lawton Ridge in Kalamazoo — 5 total with 2 gold and 3 silver
Modales in Fennville — 5 total with 2 gold and 3 silver
12 Corners in Benton Harbor — 4 total with 2 gold, 1 silver and 1 bronze
Lazy Ballerina in St. Joe — 4 total with 2 gold and 2 silver
Little Man in South Haven — 4 total with 3 silver and 1 bronze
Fenn Valley in Fennville — 3 total with 2 silver and 1 bronze
Moonrise in Watervliet — 3 total with all 3 bronze
Free Run in Berrien Springs — 2 total with both silver
Hickory Creek in Buchanan — 2 total with 1 gold and 1 bronze
Wyncroft from Pullman — 2 total with both silver
Here are the Best of Class Winners in each wine category:
2019 Michigan Wine Competition Awards
BEST OF CLASS
Dry Red: Youngblood Vineyards Marquette Estate Grown 2018
Semi-dry Red: Chateau Fontaine Winery Big Paw Red NV
Dry White: Verterra Winery Pinot Blanc 2018
Semi-dry White: Amoritas Vineyards Mary's Folly White Wine Field Blend 2017
Sparkling: Mawby Sparking Wines Blanc Brut NV
Fruit:  Yooper Winery Little Portal Point Plum NV    
Rosé: Verterra Winery Rosé of Pinot Noir Dry 2018
Dessert: Bel Lago Riesling Ice Wine 2017
You can see the complete list of award winners both local and from across the state by medal category and each award winning wine by clicking the line below from the Michigan Wine Collaborative. Then, make plans to head for their tasting rooms or your local wine seller to get some for your next cork pull.
Here's the link: http://michiganwinecollaborative.com/2019miwineawards/