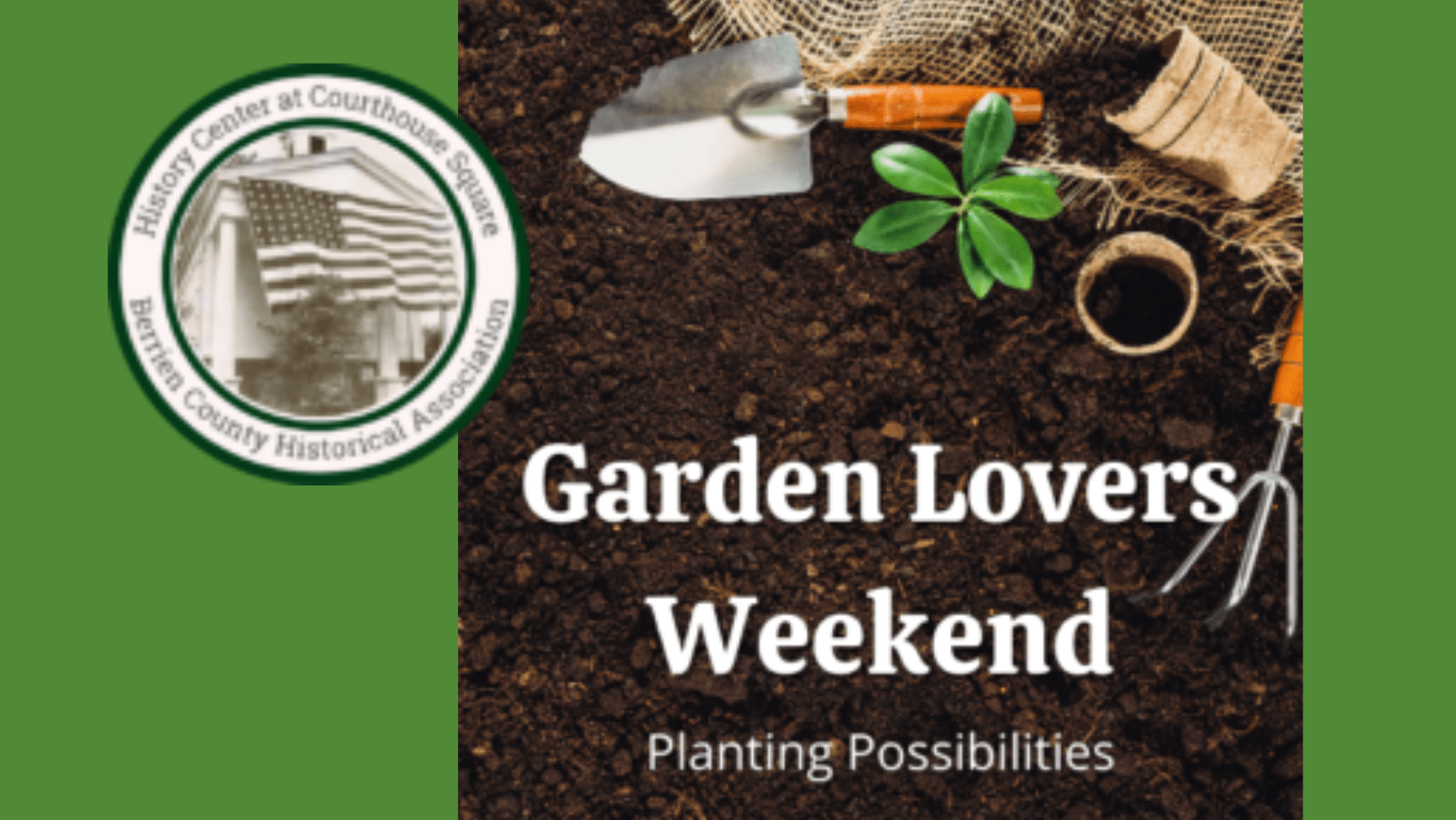 The Berrien County Historical Association is always growing new ideas for events, exhibits, and programming, and this spring they have partnered with the Berrien Springs Garden Club to bring the 2nd Annual Garden Lovers Weekend to the courthouse square.
"Our choice for gardening in March was a natural fit for us," says Rhiannon Cizon, Executive Director for the BCHA. "In addition to our own garden here on the grounds, cultivating crops and flowers is certainly a topic with a long history here. March is about the time when home gardeners are starting to think about spring and what they'll be planting in a few short weeks, and we can offer guidance and engagement!"
Saturday, March 25th and Sunday, March 26th, there will be a bounty of presentations and activities on the grounds at 313 N Cass Street in Berrien Springs, welcoming the fresh, new season, and inspiring all levels of gardeners. Festivities begin at 11 a.m on both days, and each session lasts for one hour. Saturday's talks will feature Maple Beech Landscaping, a Gardening With Words poetry workshop, Gardening for Spirituality, an Herbal Syrups Workshop, and an Herb of the Year Presentation.
The 2023 Garden Lovers Weekend has added a multitude of new offerings, and with Michigan weather being so unpredictable, all events will be held indoors: lectures will be located inside of the 1839 Courthouse, and workshops will be inside the Sheriff's Residence. "The only topic that is the same as our first year is the seed-starting workshop on Sunday.  We suspect it will be a perennial favorite with attendees!" Rihannon says. "We also are expanding out from practical talks or workshops, with the inclusion of a writing workshop, an art workshop, and a talk on gardening for spirituality.  We feel by mixing the topics, we are helping attendees see the full potential of their garden."
Sunday's programming discusses Native Plant Alternatives, a flower pot and bird feeder workshop, a Beginner's Guide to Maple Syruping, and a Starting Your Garden From Seeds workshop. Most of the speakers and presenters are local, representing Sarett Nature Center, Love Creek County Park, the Michiana Unit Herb Society of America at Fernwood, and Chikaming Open Lands, among others. Not only is this weekend educational and intriguing for us as gardeners, but it showcases the talent of our educators in the Michiana area.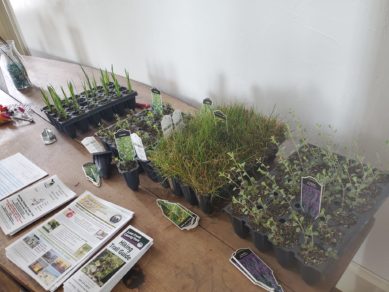 "Topics and workshops are aimed at high school age and older, attendees under 15 need to be accompanied by an adult," Rhiannon adds. "If a parent or guardian has a child who is interested in gardening and they feel they would enjoy attending, we'd love to have them!  Gardening is for everyone and as our Garden Lovers Weekend continues to evolve, workshops or programs for children is something we certainly can incorporate into the weekend!"
Attendees this year may buy a Single Day Pass at the door for $10 per person, or a Weekend Pass, which includes entry for both days, for $25. Weekend Passes must be purchased in advance by March 24th, and will allow you to register for the workshops of your choice, guaranteeing you a spot. (Seats sell out quickly!) This year will also include a raffle, ($1 per ticket, or 10 for $5) which will draw winners for garden-themed prizes at the end of each day.
"The BCHA has a goal of creating a holistic approach to history, and part of that is creating strong bridges between yesterday and today. Gardening for necessity and for decorative purposes is centuries old, even in Berrien County, and while time, knowledge and technology continues to shape how we garden in the 21st century, many of the practices we engage in are not so very different than they were decades ago," says Rhiannon. "Like our exhibits, GLW allows us to deep dive into a popular topic. We hope attendees not only go back home and create exciting gardens they love, but that they take pride in continuing traditions that have stood the test of time."
To purchase tickets, view workshop and presentation times, and to find out more about this event and the many others hosted by the BCHA, please visit berrienhistory.org.
By Jocelyne Tuszynski, MOTM Contributor