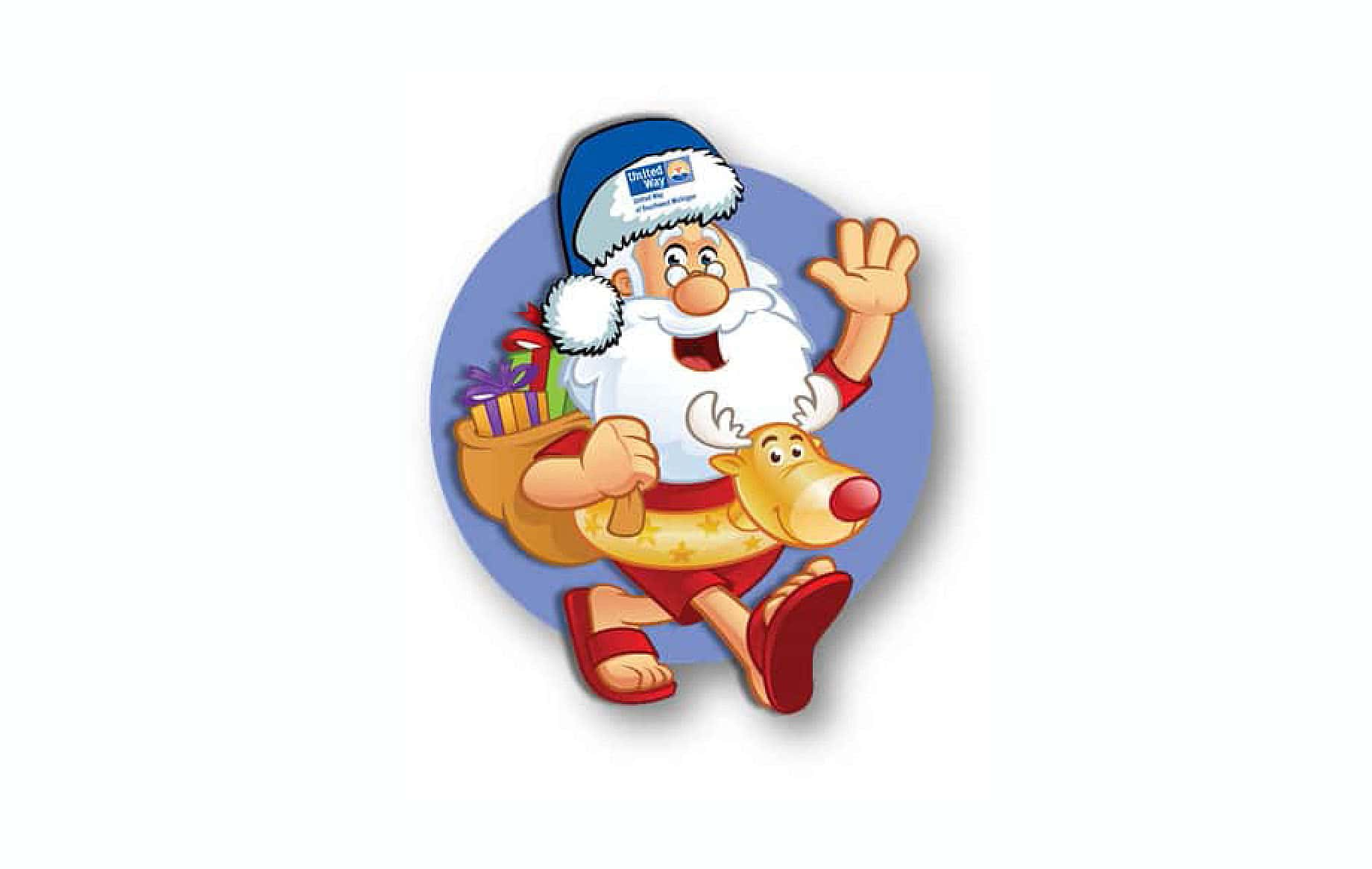 When the Stay Home, Stay Safe order started to wear thin on some families across the region, they opted for putting back up their outdoor Christmas lights to try to bring a bit of joy back to the neighborhood. Now that it's June, you have a chance to bring a bit of joy back to families that don't have enough on any given day to celebrate anything due to severe hunger.
The United Way of Southwest Michigan is rolling out their 4th Annual Christmas in June campaign designed to help restock area food pantries, and they hope you'll step up with a gift of your own and let the team at United Way do the shopping for you.
United Way's annual "Christmas in June" food drive for local pantries kicks off today to benefit 38 pantries in Berrien, Cass, and Van Buren Counties.
Every year, food pantries across Southwest Michigan are fully stocked in the winter months thanks to generous holiday donations—but when summer comes, pantry shelves tend to be pretty sparse. That can leave low-income, hard-working families with limited options during this time, and more families than ever need help this year due to the pandemic.
So, for the fourth year in a row, United Way of Southwest Michigan is asking local businesses and community members to participate in their "Christmas in June" event to stock local food pantries with items to get them through the warmer months.
Best of all, United Way is making it safer and easier than ever—because the shopping is done for you. Simply visit the "Christmas in June" page on their website which is linked below, and then select how much you want to spend, and United Way will make sure each pantry gets exactly what they need. Click this link and then scroll to the Christmas in June sector:
For example, a $10 gift provides the ability to purchase 28 items which will provide 13 meals for a family of 4, which should last them 3 days, while a $150 gift provides the ability to purchase 402 items which will provide 138 meals for a family of 4. There are food baskets and shopping carts in various dollar amounts in between at that site.
Charlotte Becker, Director of Annual Campaign at United Way of Southwest Michigan, says, "We had to come up with a different way of helping food pantries this year, and our 'digital food drive' is simple and easy since it can be done without even leaving home." Becker adds, "The need is tremendous this year, and everyone who donates will make a big impact on families in our community."
"Christmas in June" is part of a worldwide United Way "Day of Action" effort, held in June, during which tens of thousands of people across the globe volunteer with local United Ways to fight for the health, education, and financial stability of every person in every community.