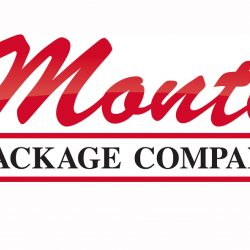 A key manufacturing company that has played a major role in the history of what has long been known as "The Heart of the Fruit Belt," is not done growing itself — and that's after 92-years in the thick of the agricultural marketplace in Michigan's Great Southwest.
Monte Package Company, a manufacturer and supplier of packaging for the produce industry, announced today it is expanding at its Riverside headquarters, in Hagar Township. The 92-year-old family-owned company is adding 3,600 square feet to its shipping and receiving area in its warehouse facility to accommodate increased production.
Working closely with Monte Package Company's leadership team, the crew at Cornerstone Alliance — Berrien County's lead economic development agency —  a tax abatement for the project was placed before Hagar Township tonight. Cornerstone Alliance presented the tax abatement on Monte's behalf which garnered approval tonight from the Hagar Township Board of Trustees. Monte Package Company's total investment for the expansion project is $140,000, and it will create two new jobs for the area.
Greg Vaughn is Chief Operating Office and VP of Business Development at Cornerstone Alliance. He says, "Monte Package Company is a long-standing, successful manufacturing company in Berrien County." Vaughn adds, "We are grateful to Hagar Township for their help with this project and promoting business growth that will continue to make the region competitive."
Izzy DiMaggio, Supervisor of Hagar Township says, "Monte Package Company has been an outstanding corporate citizen for Hagar Township. Their expansion project supports the Township's mission to attract light business expansion or new additions. The Hagar Township Board welcomes and endorses planned and responsive business growth. It has been a pleasure working with Cornerstone Alliance on this project."
On the company's behalf, Tony Monte, who serves as President of Monte Package, says, "We are excited about our 92nd year of continued growth here in Riverside, Michigan." He points out, "This expansion project will enable us to move forward into our 93rd year of serving the agriculture industry throughout the United States. Staying in Hagar Township is vital to the success of our employees, customers and Monte Package Company as a whole."
Monte Package Company has the largest line of containers for the produce industry in the entire United States with a product line that includes wire-bound crates, wet service cartons, orchard bins and picking accessories, among others. In addition to the Hagar Township facility, Monte Package Company has distribution centers in Benton Harbor, and both Boynton Beach and Lakeland in Florida.