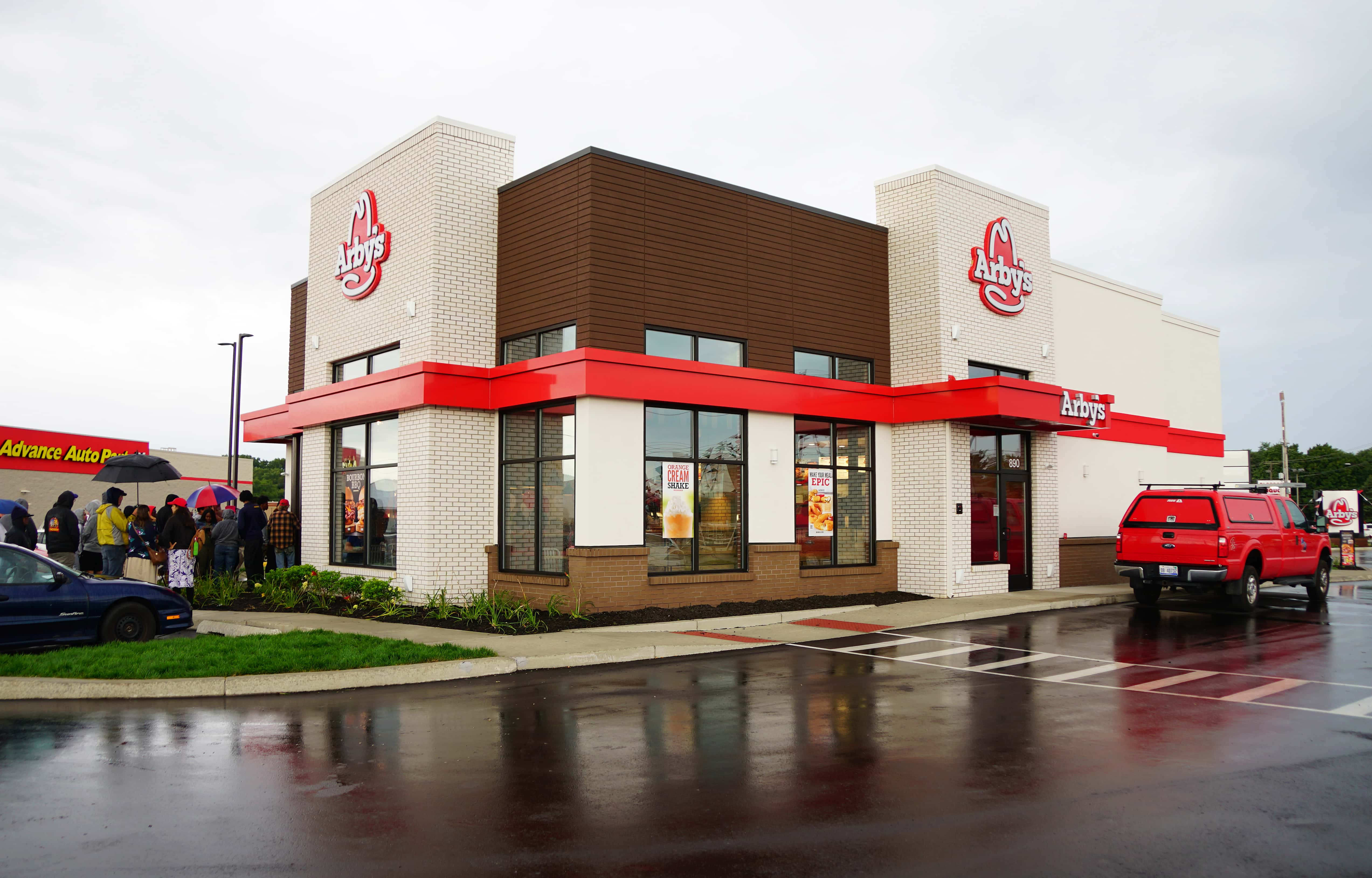 Had the economy not turned south a dozen years ago, you might have been getting your Arby's fix just off of I-94 at Pipestone as early as 2007. Instead, a new, first of its kind prototype building for the new Arby's of Benton Harbor swings open the doors today on a highly anticipated new restaurant that will be a model for the company going forward.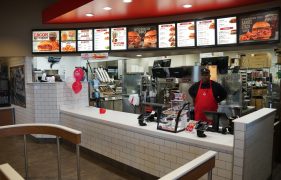 Steve Kraus is Director of Operations for Western Michigan at Arby's Corporate offices based in Atlanata, Georgia. He told staff and visiting dignitaries this morning from the Southwest Michigan Chamber of Commerce that he was working a Director of Operations for a Michigan franchisee back in 2007 when that owner bought the shuttered Hardee's Restaurant at Pipestone and I-94 in Benton Charter Township with plans to convert the building into an Arby's Restaurant.
Spooked by the downturn in the national economy, that franchisee held off, and as Kraus says, "He's never done anything with that building." Kraus adds, "When I got this role a few years ago as Director of Operations for Western Michigan, I made it a goal to be back in Benton Harbor, because I think it's the most under-penetrated market in the entire state of Michigan, based on population. So, we're excited to be here, we finally found the right location."
That location is the high-traffic, high-visibility corner of M-139 and Napier in Benton Charter Township. Kraus admits, "It took a while, because I didn't want to just be in Benton Harbor unless it was the right spot, and we're really excited about where we're at."
There's little doubt the restaurant will be a hit. Kraus says, "I got here at about 10pm last night and there were people sleeping in lounge chairs, and there were cars at the drive through with nobody inside in the building. We're gonna be busy, without a doubt."
Several dozen people braved the chilly night air, overnight showers and more rain just as the ribbon was being cut inside shortly after 9am today, but they were all welcomed in for the 10am opening and the business is off and running.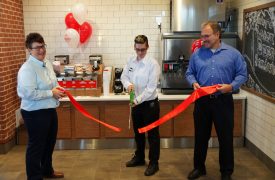 Kraus pointed to the soaring open ceiling with loft-style HVAC piping, the interior brick and wood accents and other amenities and says this is the first ever Arby's with those design elements and the Benton Harbor store will be a prototype for corporate planning going forward in markets across America.
This new 2,600 square foot building is his 51st restaurant, and there are 121 corporate owned operations in Michigan.