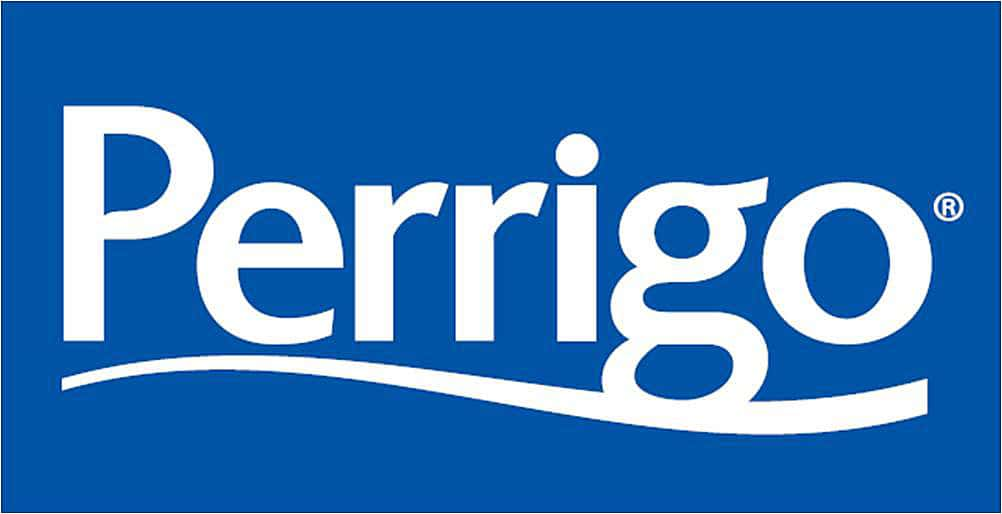 Perrigo Company of Allegan wasted little time in naming a new acting Chief Financial Officer this week in the wake of the sudden departure of Judy Brown who is leaving to take a position with another company in the pharmaceutical industry.
Perrigo's CEO John Hendrickson says, "Following the departure of Judy Brown, I am pleased to announce the appointment of Ron Winowiecki as acting Chief Financial Officer." Winowiecki is Senior Vice President of Business Finance for Perrigo, a leading global provider of quality affordable healthcare products.
Judy Brown, who had served as Perrigo's Executive Vice President, Business Operations and Chief Financial Officer, is leaving Perrigo for another pharmaceutical company beginning on April 1, 2017. Meanwhile, Perrigo is conducting a thorough search process to identify a permanent Chief Financial Officer, which includes Mr. Winowiecki as a key candidate.
Regarding Winowiecki, CEO Hendrickson says, "Ron has almost thirty years of accounting and finance experience, devoting nearly fifteen years to leading global public company finance organizations in the capacities of Corporate Controller, Treasurer and Chief Accounting Officer, including eight years at Perrigo, most recently as Senior Vice President, Business Finance. I am confident that this will be a seamless transition and that Ron will provide Perrigo and our financial team with strong leadership. I look forward to continuing to work alongside Ron."
Hendrickson continued, "Judy's leadership has been instrumental in developing a high caliber Finance team at Perrigo and assisted our efforts to drive growth across our global platform. On behalf of the Board of Directors and management, I would like to thank Judy for her contributions to Perrigo over her more than 15-year tenure with the Company, and wish her all the best in her future endeavors."
Ron Winowiecki has served as Perrigo's Senior Vice President, Business Finance since January 2014. Before serving as Senior Vice President, Mr. Winowiecki was Perrigo's Vice President, Treasury and Accounting Shared Services from September 2011 to December 2013 and Corporate Vice President, Treasurer from October 2008 to August 2011. Prior to joining Perrigo, he served as CFO for Innotec Company, Vice President Corporate Controller for SPX Corporation, and the Corporate Controller and Chief Accounting Officer at Donnelly Corporation. Mr. Winowiecki graduated with a B.S. in Accounting from Hope College and received a M.B.A. in Finance from Western Michigan University.
Perrigo has also announced that Svend Andersen has been appointed Executive Vice President and President, Consumer Healthcare International ("CHCI"). The CHCI segment comprises the Branded Consumer Healthcare business as well as Perrigo's legacy international businesses. Mr. Andersen will be responsible for a portfolio mainly consisting of store brand and branded over-the-counter medicines and products, with annual sales of more than $1 billion, and operations across multiple countries. He will report directly to Hendrickson and join Perrigo's Executive Committee.
Commenting on the appointment, Hendrickson said: "The Executive Committee and I appreciate Sharon Kochan providing leadership to the branded healthcare team through a critical period. His efforts to enhance the segment's leadership team, instill process discipline and drive execution have prepared the team to thrive under new leadership. As Svend transitions into his role, Sharon will continue to be a key executive for our Company and businesses in Australia and Israel."
Hendrickson continued, "Svend brings a proven track record of commercial execution in Europe within the consumer, generic and prescription pharmaceuticals industries, including driving process optimization and ensuring supply chain and value chain alignment. He will continue to focus on building and further innovating our OTC portfolios with the clear goal of enhancing profitability. I look forward to working closely with Svend and his leadership team to grow this business in the next phase of our transition."
Most recently, Mr. Andersen served as Executive Vice President – Europe for LEO-Pharma, where he successfully initiated restructuring efforts for its 35-country European business designed to introduce a new OTC strategy and country-cluster approach, as well as drive process and governance improvements. Prior to that, he led Hospira, Inc.'s Europe, Middle East and Africa ("EMEA") business, where he enhanced its go-to-market strategy and drove expansion efforts. While at Actavis, Mr. Andersen was responsible for the Western European division's pharmaceuticals, generics, OTC and hospital products businesses, and also led Alpharma's EMEA businesses prior to its acquisition by Actavis.
Perrigo Company plc, a leading global over-the-counter ("OTC") consumer goods company, offers patients and customers high quality products at affordable prices. From its beginning in 1887 as a packager of home remedies, Perrigo, founded in Allegan and now headquartered in Ireland, has grown to become the world's largest manufacturer of OTC healthcare products and supplier of infant formulas for the store brand market.