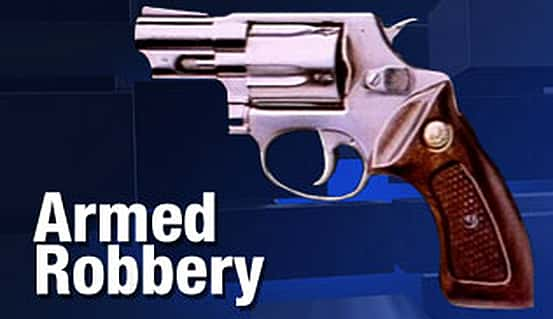 A pre-dawn armed robbery at the Napier Shell Foodmart at Napier and I-94 in Benton Charter Township netted an unidentified thief an unspecified amount of cash, and despite rapid deployment of a State Police K-9, the robber remains at large this morning.
Benton Township Police Detective Sgt. Steven Morrow says that his department was called to 1959 E. Napier Avenue at roughly 3am this morning, Monday, April 22nd, after dispatchers were alerted to an armed robbery in progress at the Napier Shell Foodmart at that location.
Morrow tells us, "Officers on the scene spoke with the employee working who advised that an unknown black man,  about 6-feet tall, wearing all gray with a hoodie and face mask, had presented a handgun and demanded cash from the registers."
After getting an undetermined amount of cash the man reportedly fled the scene on foot. Michigan State Police K-9  Trooper Joel Service assisted in attempting to track the thief, and Benton Township Officers were also assisted by Berrien County Sheriff's Deputies on the scene, but the robber has yet to be found.
Morrow is asking that anyone with any information regarding the armed robbery of the Napier Shell to call the Benton Township Police Department at 269-926-1135 or Crimestoppers at 1-800-342-STOP.