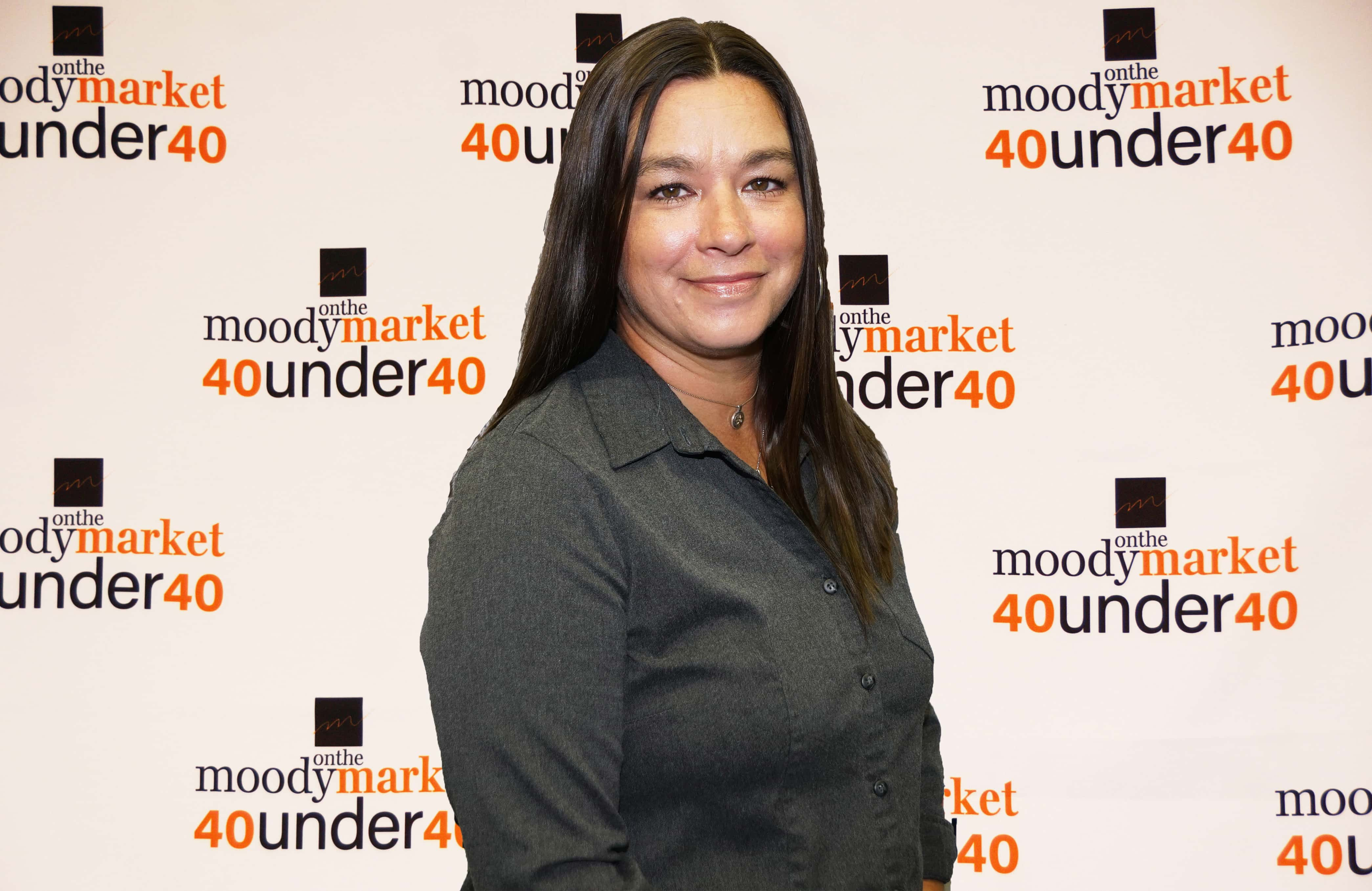 Name
Audrie Phoenixa
Company/Organization
Honor Credit Union
What Does Your Company/Organization Do?
Honor Credit Union provides solutions for financial success by giving our members/owners a simple experience and smart advice.
Age
39
Accomplishments
Operation Iraqi Freedom U.S. Army veteran (2003), awarded the Army Commendation medal, the Army Achievement Medal (x3), the Army Good Conduct Medal, the National Defense service medal, the Army Service ribbon, and the Global War on Terrorism Expeditionary medal
Responsible for nearly all of Honor Credit Union's visual graphics, from printed collateral and social media ads to billboards and Automated/Instant Teller Machines and more
Elected as a community representative two years in a row at CafePress.com
Submitted the winning logo in a design contest held by the Rise & Vine coffee/wine shop at the Inn at Harbor Shores
Created campaign graphics for the "Rock Your Yes" Berrien Springs School millage vote (2018) and the Scotland County Commissioner election in North Carolina. (both campaigns won their votes)
Hand-painted a football field-sized castle and village for the Lakeshore Band's Beauty and the Beast halftime show
Provided the Lincoln Township Police Department with a digital illustration of their uniform patch, which they are currently using as their Facebook profile picture
Designed, programmed/coded, and installed online stories for Fox TVs "COPS", the Discovery Channel's "Deadliest Catch", New York Times Illustrator Rob Sussman, as well as political pundits Bernard Goldberg (R) and Barely Political's "Obama Girl" (D)
What else do you hope to accomplish by the age of 40?
That's only a few short months away for me, but I plan to volunteer for "Rake a Difference" with the United Way of Southwest Michigan again this fall. There are also a couple of local organizations I have recently volunteered to provide social media graphics for. I have a few personal goals I'm hoping to hit as well, but if I could do anything before I turn 40 I'd probably choose skydiving.
Education
St. Joseph Senior High, St. Joseph MI
Defense Information School, Fort Meade, MD
The Art Institute of Pittsburgh, Pittsburgh, PA
Residence
Stevensville
Where were you born?
Los Angeles, CA
Q10
What was your first job?
My first job was at Roma's Pizza on M-139 in St. Joe, but it has since closed and become a different pizza place.
Best advice you ever got?
Don't do it for the money, but don't do it for no money.
Who inspires you most?
My sister, Nichole Syrette
That one thing about you we'd be most surprised to learn.
I think people would be surprised to learn that despite growing up less than a mile away from Lake Michigan, I can't swim.
What do you love to do in your downtime?
Taking trips with my kids and attending concerts are usually my favorite things to do, though neither of those has been a good option this year. I also enjoy long walks with my earbuds and being an avid supporter of local breweries.
What book are you reading now?
For the last several nights I've read Mulan with my daughter. With any luck I'll be able to switch to The Lion King soon.
Volunteer activity you love the most.
My favorite volunteer activities have been the ones with kids, such as coaching soccer or leading scouts.
What motivates you to give back to your community?
Sometimes people just need a little boost. I've seen firsthand what a difference just a little bit of help can make, and want to do whatever I can to pay it forward.
What Superpower would you most love to have?
Time travel would be the best superpower of all, though I'd happily settle for tetrachromacy. (Publisher's note: Tetrachromacy is the ability to see colors that most people cannot, estimates suggest up to 100-million! Yes…I had to look it up. Pat Moody)
What has been the most eye-opening thing about the coronavirus pandemic for you, personally?
I used to put a whole lot of effort into anticipating negative outcomes and changing course to avoid them, or worrying about things that are ultimately out of my control. The pandemic has given me (and everyone else) a crash course in adaptability and forced us to just go with the flow.
What does the honor of being named to the 40 Under 40 most mean to you?
There's a pretty large pool of deserving professionals in Southwest Michigan. To be selected is an honor that's both empowering and humbling.