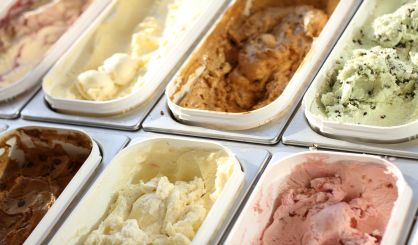 The Avenue Family Network Auxiliary is planning an ice cream social for July. The Avenue Family Network, previously known as Child and Family Services, runs several Berrien County organizations with a mission of helping those in need. Among them are the Cora Lamping Center for Survivors of Domestic Abuse, and Harbor House and Autumn House Adult Day Services. Auxiliary President Ruth Edlefson tells WSJM News the ice cream social will be July 10 from 10:30 a.m. to 4:30 p.m. at the veranda of the Whitcomb Senior Living Community in downtown St. Joseph.
"It's really nice as the veranda is a great venue, and we really appreciate the Whitcomb allowing us to be there again," Edlefson said. "We do have some entertainment by the Blackbirds this year, who are a trio who will be playing for us in the afternoon, and it's usually just very lovely."
Everyone will have a chance to stop by the ice cream social while visiting the Krasl Art Fair on the Bluff. Edlefson says the auxiliary has held the event since 1968 as its major fundraiser. They'll have homemade cakes, pies, and of course, ice cream. Everyone is invited and all proceeds will go to the Avenue Family Network. The recommended donation to attend is $4.