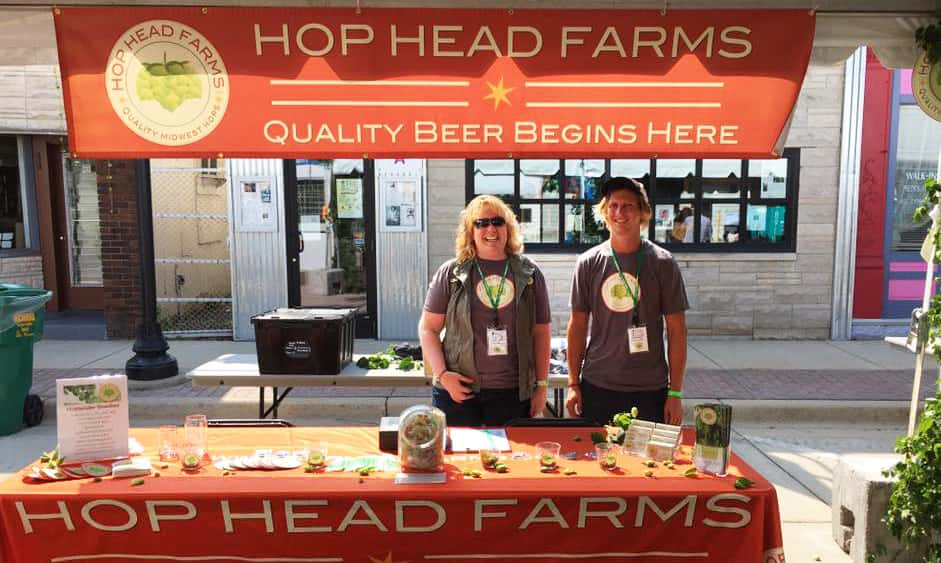 Some people chuckle over the fact that downtown Baroda is anchored on a dead end street, but it's times like Saturday when a simple feature like that makes the community's annual Party on the Pavers a thing of beauty.
This Saturday, July 28th, downtown Baroda will be rocking out with their big 5th Annual Party on the Pavers event and they hope to see your smiling face among those venturing into that "no outlet" zone. The action starts at 4pm and runs until 10pm at the center of the community which bills itself accurately as The Heart of Wine Country.
Thanks to the generosity of their Presenting Sponsors at Hop Head Farms, the community showcase could be bigger and better than ever before. From the Heart of Wine Country comes Baroda's very own celebration of the fabulous vineyards, hops farms and cider mills. Everyone is invited to hit the streets to enjoy local beers, wines, ciders, food, and great live music from the famous Libido Funk Circus.
Food provided by Baja Gringo Tacos, the Nosh Village food truck and Smokin D's BBQ will be served throughout the festival which starts with Hanson Productions spinning some great tunes from the opening gate and Libido Funk Circus rocking the pavers from 6:30pm until 10pm.
Seating and tent space is available, however you are welcome to bring your own chairs to the party if you wish.
The following will provide beers, ciders and wines to the party:
Baroda Founders Cellars
Bud Distributing
Free Run Cellars
Lake Michigan Vintners
Lemon Creek Winery
Peat's Original Cider
Round Barn Winery & Brewery
Tabor Hill Winery
Tapistry Brewing
Watermark Brewing
In addition to Presenting Sponsor Hop Head Farms, the 5th Annual Party on the Pavers is brought to you by:
Community sponsors:
Baroda Township
HFS Tractor Supply
Ott Insurance Company
United Federal Credit Union of Stevensville
Village of Baroda
Associate Sponsors:
Brunke-Geiger Heating & Cooling
Chemical Bank of Baroda
Oronoko Ironworks
Underwater Construction
Friends of Baroda Sponsors:
Among the Vineyards B&B
Baroda City Mill
Baroda Party Store
Baroda Phillips 66, Inc.
Henry's Hamburgers
Honor Credit Union of Stevensville
Sun Coast Packaging
Wightman & Associates
Organizers of the Party on the Pavers also salute those who provided donations of goods and/or services including the likes of A&J Hardware…CJ's Party Store…Fence Masters, LLC…Michiana Recycling…Pride the Portable Toilet Company…and Sign Division.
The event is made possible by the Baroda Area Business Association.