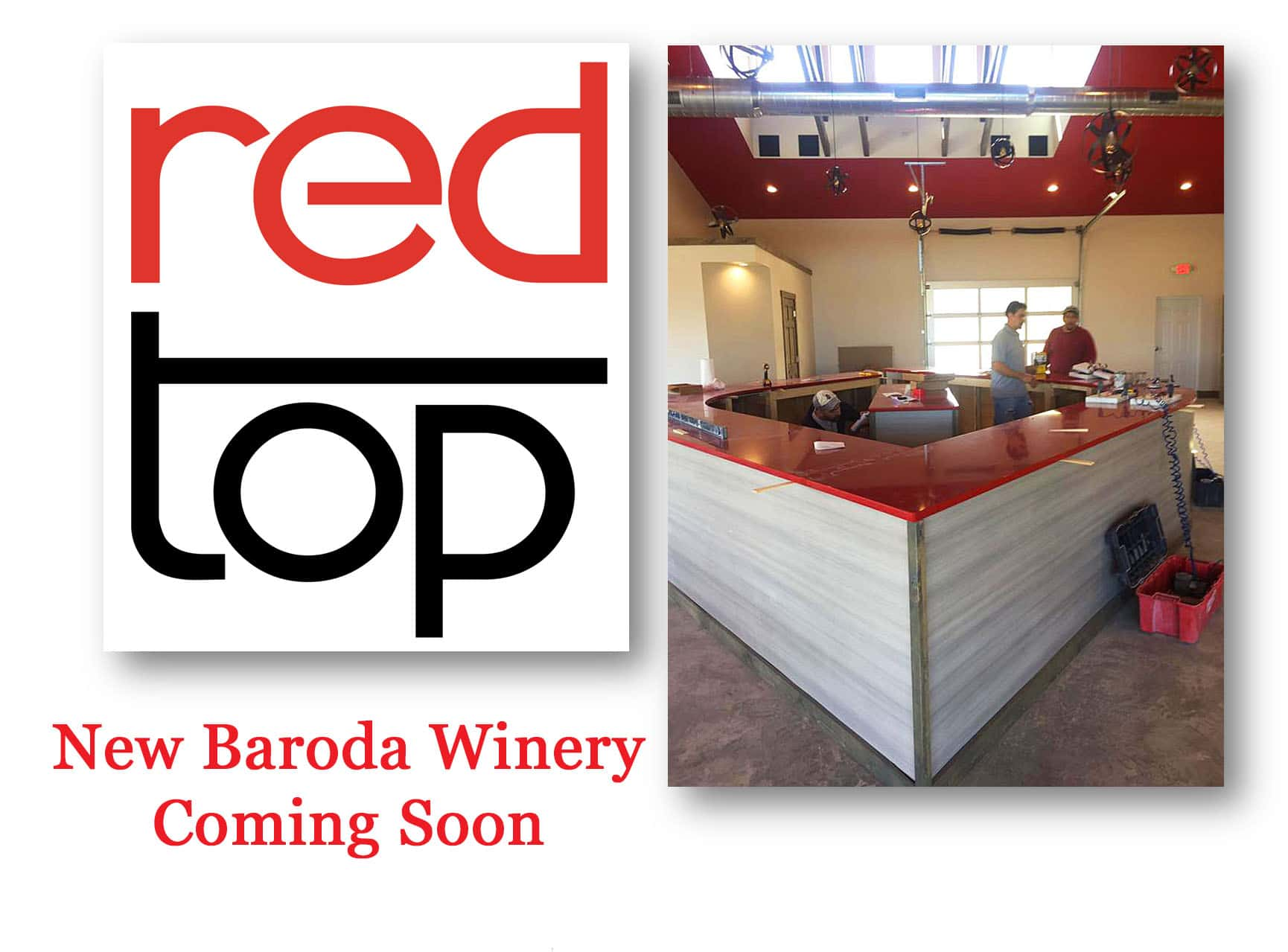 As another great season lies just off shore, the gentle winds of change are blowing across the Southwest Michigan Wine Trail once again. Another new winery is prepping now to uncork for action at the heart of the wine trail in Baroda.
Actually, many among us have seen the signs along Snow Road for some time now, foretelling the impending arrival of the brand new Red Top Winery. "Coming soon…ish" say the signs, and I have it on good authority that they are, in fact, nearing launch meaning the "ish" is finally, almost, here.
The new Red Top Winery is owned and will be operated by Rockie Rick, who also owns and operates the nearby Gravity Winery. Red Top is located at 482 E. Snow Road in Baroda.
Courtney Dodd is Rockie's Tasting Room Manager for the new Red Top Winery, and she says that while the definite date is yet to be determined, they are targeting an early May opening ready to feature lots of unique tastes including their ciders and sparkling wines, all on tap.
Red Top will also feature an outdoor venue on an acre of land overlooking the vineyards, and that outdoor venue will offer up live music on Friday and Saturday afternoons when they are up and running. Once open, regular business hours at Red Top Winery will be from noon until 6pm, seven days a week.
If you'd like to stay updated on opening progress, events, or — for that matter — if you would like to become the newest Red Top team member, like them on Facebook (@RedTopWinery), and watch for updates. I will keep you posted on opening day as well. Stay tuned.