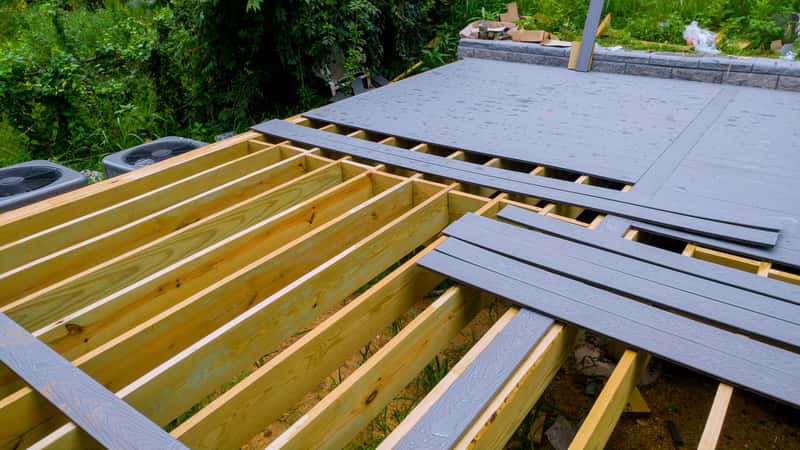 A Southwest Michigan building contractor has racked up enough complaints to force the Better Business Bureau Serving Western Michigan to issue a warning to consumers, citing the contractor's F-Rating at the BBB.
If you have now, or have already had, dealings with the firm Kalamazoo Craftsman -- a deck building business -- you may already know the troubles cited by the bureau.
The Better Business Bureau says that according to consumer complaints, David Sohlden, owner of Kalamazoo Craftsman, has on multiple occasions agreed to build or replace someone's deck, taken the money for the project, and then failed to start or complete the work. To make matters worse, once the project fell through, Kalamazoo Craftsman did not answer or return phone calls and frequently canceled on follow up meetings.
One homeowner reported that "the owner took off with our down payment and has not come back to the job. He refuses to return calls. We are out $5,000," and went on to say that Kalamazoo Craftsman "did not buy the supplies for the porch with the money we gave him and quit the job without any communication." Another consumer stated that they "supplied David Sohlden with a $6,000 deposit to build a deck. Deck project was not started in timeframe, he will not communicate with me."
Businesses that build decks are required to have an individual or company builders license and projects often times also require building permits. Upon further investigation it also appears that neither Kalamazoo Craftsman nor David Sohlden are currently licensed with the State of Michigan, and David's only license on file lapsed in 2004.
Kalamazoo Craftsman also goes by the business name Decked Out. BBB located two other businesses operating as Decked Out LLC and Decked Out Inc which are registered with the State and list an unrelated address and resident agent on the east side of Michigan, but BBB cannot determine if they are affiliated. Kalamazoo Craftsman has also not responded to or resolved the consumer complaints submitted to BBB.
To avoid hiring the wrong deck builder, the BBB suggests you consider these tips:
Arrange a payment schedule. Never pay in full up front. Stagger your payments so your final payment is not due until the work is complete and you have fully inspected it. Do not pay cash; make sure your check is written to a company, not an individual, or that you use a credit card. Paying with a credit card will provide some recourse should the job not be completed as stated in the contract.
Verify licenses and insurance. Always be sure that the company you decide to work with has the necessary licenses and insurance to work in your region. In the United States, you can go to your state's licensing agency to learn more online.
Confirm building permits. Your contractor must have the correct permits before starting your project. They will usually obtain the permits, but you will probably pay for them. That should be detailed in your contract. Request that all final inspections be completed by the local building official prior to final payment.
Research and gather information. You can search for a contractor's Business Profile at BBB.org to get free information on their history of complaints, read verified Customer Reviews, and see if they are an Accredited Business.
When hiring specialized contractors, here are additional factors to consider:
Roofing Contractors
Plumbers
Heating and Air Conditioning
Landscaping and Lawn Care
Home Builders
Just a heads up for anyone in Michigan's Great Southwest looking to have a deck built or repaired this summer.