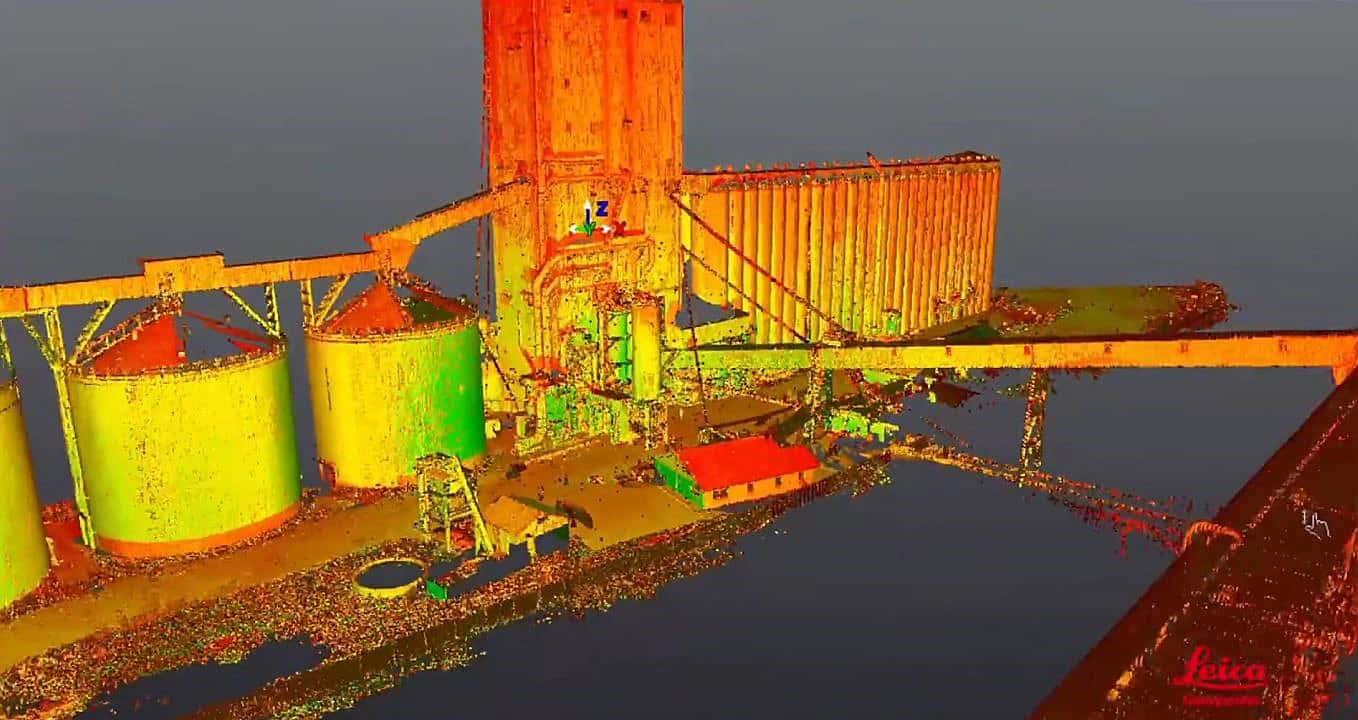 That psychedelic-looking image you see is actually a valuable resource to business and industry being increasingly employed by the team at Wightman of Benton Harbor. The image is from Wightman's high definition laser scanning capabilities and shows a three-tower conveyor loading system from SunCoke Coal in Florida, a client of the full service consulting firm headquartered on Pipestone Road in Benton Harbor.
Wightman is ramping up its high definition laser scanning and other capabilities in the "Reality Capture" arena with the recent addition of four experienced professionals.
Joining the company are Jason Boldt, Mike Pfaff, Nicholas Groot, and Michael Moy. They come to Wightman from 3D Imaging Services in Grand Rapids.
Matt Davis is President at Wightman. He says, "We are pleased to welcome Jason, Mike, Nicholas, and Michael to our team," and adds, "Their nationwide, industry-leading background in the field of reality capture coupled with Wightman's expert-level capabilities in licensed surveying, engineering, architectural, and GIS services opens up exciting new solution-based opportunities for clients."
Reality capture services is the documentation of existing, or "as-built", conditions with the use of advanced imaging technologies, such as high-definition laser scanners. This information supports the decision-making process during the design, construction, and management of buildings and structures.
The gathered data can be used for building information modeling (BIM). BIM provides a geospatial database of all physical aspects of a building that assists in building management and capital improvement forecasting. The 3-dimentional building maps can be augmented with data, such as repair logs, maintenance history, and component replacement schedules, through GIS technology to further assist building owners, architects, and facilities management personnel in effective planning and future renovations.
Another important application of reality capture technology is industrial layout. Used during the construction stage, industrial layout insures accurate placement of electrical, ventilation, plumbing, and other mechanical components. That process saves both time and money for contractors and building owners by avoiding physical interference between these systems as they are being installed.
Boldt, Groot, Moy, and Pfaff have worked on high-profile reality capture projects throughout the continental United States. Recent projects include:
Laser scanning of the façade of the Waldorf Astoria hotel in New York
As-built scanning of that three-tower conveyor loading system at SunCoke Coal in Florida
Creating site deterioration baseline models at the Vicksburg National Military Park in Mississippi for the U.S. Parks Service
Imaging the Detroit Zoo penguin exhibit
Among the extensive list of manufacturers, utilities, and higher education clients for whom the team has completed projects are General Motors, Ford Motor Company, Post Consumer Brands, Kellogg's, Jiffy Foodservice, Consumers Energy, DTE Energy, the University of Michigan, Michigan State University, Stanford University, and Baylor University. The team recently provided industrial layout services for the $160 million Lakeland Medical Center expansion in St. Joseph.
Brian Lieberg is Director of Surveying at Wightman. He tells us, "This team is recognized nationally for their skill in working with clients to solve problems and improve operating efficiency. They are able to do this by blending their technical knowledge of reality capture best practices with their individual backgrounds in the construction, utility, surveying, and architecture fields. As part of Wightman, they will continue to work with clients throughout North America, leveraging other in-house services we provide, as needed, to deliver superior business solutions with attention to customer service."
Wightman recognized reality capture as a natural extension of the services it already provides to its municipal, commercial, utility, education, and land development clients. As a result, the company began offering HDLS services in 2017. To expand those capabilities, Wightman added high resolution drone mapping technology services this year. The combination of HDLS and drone mapping technology will allow for comprehensive capture of existing indoor and outdoor space regardless of size or degree of complexity.
Davis says, "It is rare for a medium-sized company such as Wightman to have the in-house resources and depth of experience to provide surveying, engineering, architecture, environmental services, GIS, and BIM services. Our clients win by working with a cohesive, experienced in-house team of trusted advisors to manage all aspects of project planning and design."
Here's more about the Reality Capture Services team members at Wightman:
Jason Boldt combines eight years of high-definition laser scanning, point cloud creation, and building information modeling expertise with more than a decade of hands-on construction management and supervision.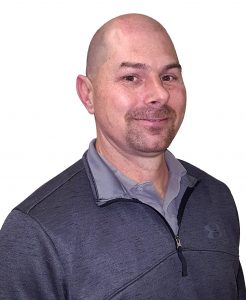 This unique blend of experience allows Boldt to understand the concerns and challenges clients have in managing, maintaining, and upgrading their facilities, and how reality capture can be a tool that drives informed decision making. He joined 3D Imaging Services in 2011. Prior to that he was a construction manager and supervisor for Orion Construction in Grand Rapids, and a construction manager with Greater Flint Building Company in Flint. Boldt earned a bachelor's degree in Construction Management and an associate's degree in Drafting and Design, both from ITT Technical College.
Mike Pfaff views high definition laser scanning and industrial layout from a surveying and construction services perspective.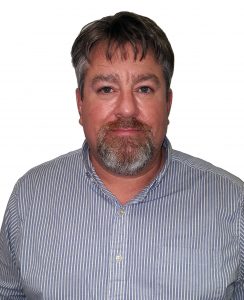 He worked as a surveyor for 10 years for firms in Illinois and California before specializing in HDLS with Diamond West, Inc. in Calabasas, California, in 2008, and later in 2010 with Bowman Consulting Group in Fredericksburg, Virginia before joining 3D Imaging Services in 2015. Notable reality capture projects Pfaff has worked on include the Rose Bowl, the U.S. Holocaust Museum, Reagan National Airport, O'Hare International Airport expansion project, Chevron refineries, and CSX rail addition. He holds an Associate of Applied Science degree in Land Surveying from Westwood College of Technology in Denver, Colorado, Leica Geo Office (LGO) Certification, and Reigl VZ-400 Certification.
Nicholas Groot specializes in oil and gas pipeline surveying, industrial l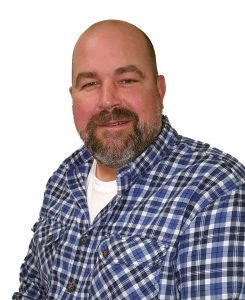 ayout, and has experience in most aspects of land surveying, including work on construction sites and multiple Michigan Department of Transportation projects. Groot worked for Holland Engineering, Inc. in Holland, Michigan for 14 years as a project surveyor and crew chief. In 2017, he joined 3D Imaging Services as a project surveyor employing traditional and high-definition laser scanning technologies for building information modeling. Groot studied Mining Engineering at Michigan Technological University.
Michael Moy specializes in using information gathered through high-definition laser scanning to create building information modeling for clients.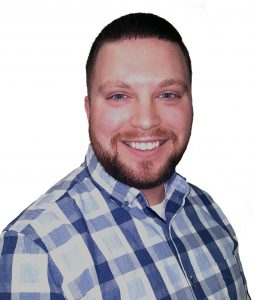 He joined 3D Imaging Services in 2017 as a 3-dimensional BIM specialist where he modeled structure, architecture, and mechanical systems based on point cloud data to assist clients with facility management and capital needs forecasting. Prior to that, he was a creative store design contractor with Meijer and a precast concrete detailer with Kerkstra Precast in Grandville, Michigan. He earned a Bachelor of Science degree in Architecture and Sustainability and an associate's degree in Architectural Technology, both from Ferris State University.
To learn more about reality capture services at Wightman or to contact one of these talented professionals, you can call Wightman at 269-927-0100 or visit Wightman at www.gowightman.com.
Wightman is a full-service consulting firm that exists to serve people and the communities they live in. A dynamic team of more than 120 professionals works to analyze, advise, design, and deliver successful projects in partnership with governments, business, and institutions in our communities.
Services offered include Architecture, Civil Engineering, Environmental and Surveying. Additional specialty services offered include Planning, GIS, Landscape Architecture and Interior Design. The firm is located in Allegan, Benton Harbor and Kalamazoo, Michigan.