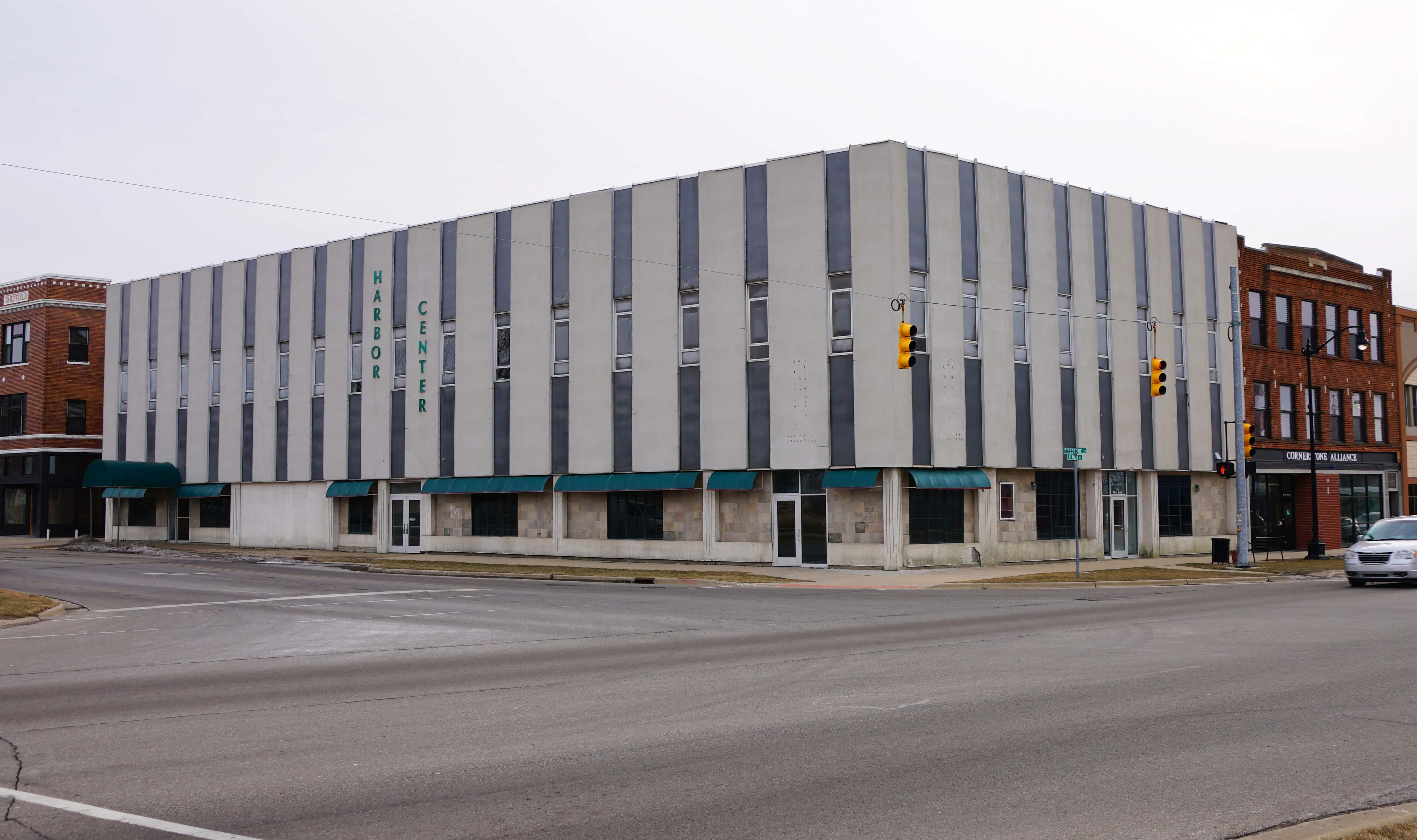 Another major piece of the puzzle is now in place at the crossroads of the central business district of downtown Benton Harbor, helping pave the way for a major $3-million redevelopment project of the Harbor Center Building at the intersection of Pipestone and Main Streets. City Commission action Monday night will go a long way toward solidifying plans to transform the historic building through renovation to be completed by Cressy Commercial Real Estate as initiated by Cornerstone Alliance.
Cressy Commercial Real Estate presented the project to the Benton Harbor City Commission last evening, Monday, March 18th, sharing Cressy's vision for the site which includes approximately a dozen new apartments and more than 2,000 square feet of prime commercial space.
Cressy Commercial Real Estate CEO Chris Fielding was on hand for the public hearing and commission vote last night which will allow the property taxes on that parcel to be frozen at their current, 2019, level for a dozen years to enable his team to recoup the costs they'll be pumping into the rehabilitation project. Taxes will still be paid to the city throughout that 12 year span and beyond, but during the abatement period, taxes cannot rise until the term is complete and work is done. Fielding applauded the city's action telling them that the bank covering financing of the project need such assurances of tax stability as an incentive to finance the deal, making it less risky for the bank.
Cornerstone Alliance Chief Operating Officer & Vice President of Business Development Greg Vaughn says, "I commend the City of Benton Harbor and the State of Michigan for making this project possible," and notes, "Without support from both groups, this building would have been demolished. The redevelopment will bring more than a dozen new apartments online and generate new demand for businesses located in Benton Harbor and the Arts District."
The Benton Harbor City Commission approved a 12-year Obsolete Property Rehabilitation Act (OPRA) exemption which provides continual property tax revenue for the City of Benton Harbor for the next 12 years.
The 2,000 square foot building, located at 126 Pipestone Street, was built in 1882 and was originally referred to as the Gray Building. It underwent a facelift in 1961 and has since been referred to as the Harbor Center Building. Following final approvals, construction could begin in April, with residency as early as Spring 2020.
Cornerstone Alliance President Rob Cleveland says the project is a decided victory for the community of Benton Harbor and a legitimate community enhancement, telling reporters, "Benton Harbor got better tonight."