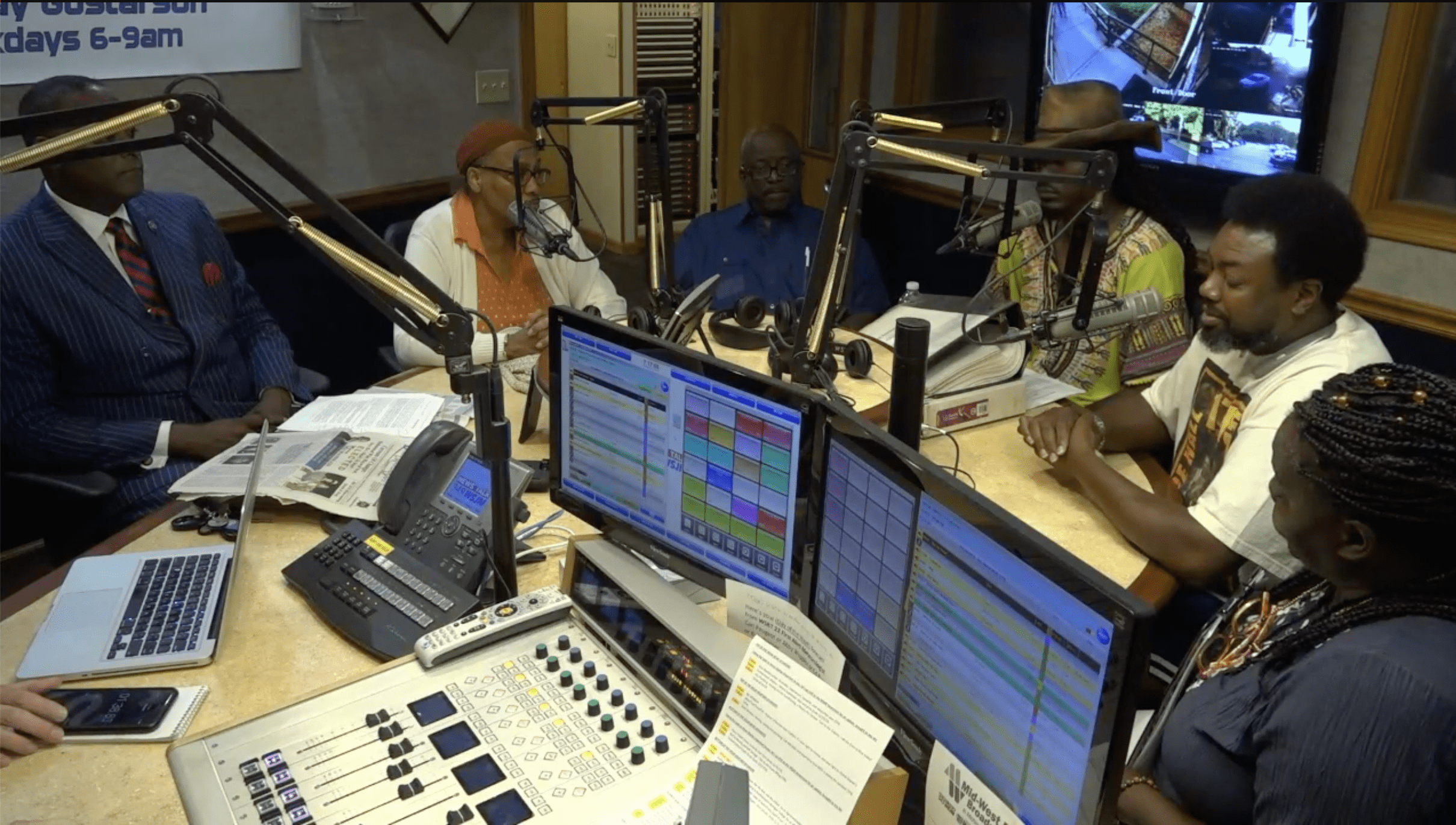 The candidates for the position of Mayor of the City of Benton Harbor gathered in the News/Talk 94.9 WSJM 'Pat Moody Studios' this morning to speak to the station's Doug Cunningham and Ray Gustafson about their platform for a more prosperous Benton Harbor.
Participants included incumbent Mayor Marcus Muhammad, city commissioners Juanita Henry, CF Jones, and Ron Singleton along with newcomers Jamie Davis and Marjorie Carter.
The event was carried live and commercial-free for an entire hour featuring nothing but the candidates and their views, broadcasted on 94.9 FM, wsjm.com, the WSJM app, and was also simulcast as a video on Facebook Live.
The candidates were asked about a wide range of questions, including their thoughts on the ongoing partnership with Whirlpool Corporation, which located their new office building at the corner of Main and Riverview several years ago.
As WSJM News reports, the primary election will be August 6, and the top two vote getters will face each other in the general election on Tuesday, November 5. Muhammad is seeking a second term, having risen from a city commissioner to defeat incumbent James Hightower by 222 votes in 2015. Since his election, the city emerged from all state financial oversight and enacted a city income tax aimed at fixing roads.
You can watch and listen to the entire forum on the WSJM Facebook Page video, which is embedded below, or can be found at this link.