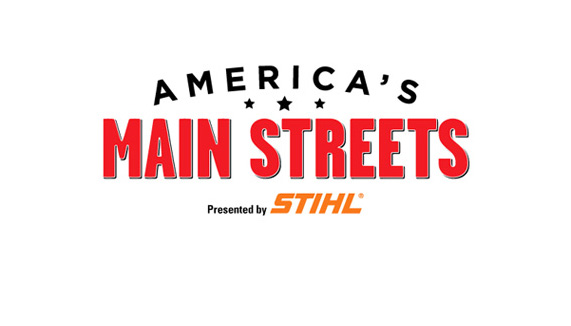 Benton Harbor is one of 145 cities across America that have been nominated for the title of America's Main Street in new competition from Independent We Stand and sponsored by Stihl Corporation, makers of chainsaws and other power tools. There are five other Michigan communities nominated as well in the earliest round of the competition which is currently underway with voting taking place in an online venue.
Independent We Stand asks the rhetorical question, Why are America's Main Streets important?
They answer that Main Streets are really the heartbeat of America's cities and towns. They play an important part in the long-term success of communities and really help build a sense of place. When Main Streets are strong, so are the communities that surround them.
The mission at Independent We Stand is to inspire small business owners to discover their local roots and help consumers understand the importance of supporting them.
The goal of the America's Main Streets contest is to help promote the importance and strong economic benefits of these Main Streets and the small businesses that help them thrive. The winning Main Street will receive $25,000 in cash and related prizes to help revitalize that Main Street.
Benton Harbor was nominated in the process by Cornerstone Alliance Vice President of External Affairs, Christina Frank, who shared this on the voting site:
Downtown Benton Harbor - Historic Arts District and Main Street The Urban Core of Southwest Michigan, located along the Paw Paw River and Lake Michigan. Benton Harbor has a vibrant Main Street and Arts District that have experienced significant private investment and growth. New, modern living options at Saranac Flats, The Sheffield at City Center and Quarternote Lofts along with dining and entertainment options including The Livery, Mason Jar, The Phoenix, Houndstooth Restaurant, North Pier Brewing, the Citadel and Ghostlight Theatre dot the city landscape. If outdoor activity and family fun are what you're after, Benton Harbor has unique experiences for all ages. Home to Harbor Shores, a Jack Nicklaus signature golf course, with breathtaking views of Lake Michigan and host to the KitchenAid Senior PGA Championship, Benton Harbor is unlike any other community. And if relaxing is more your style, The Inn at Harbor Shores combines luxury accommodations with recreation activities utilizing the St. Joseph River, Paw Paw River and beautiful Lake Michigan, not to mention there are over 12 miles of public walking trails within the resort. But this is only just the beginning . . . Benton Harbor is a come back city, and it is on the move. There have been several mixed-use developments in the city in the last several years, all bringing new housing, new investment and new taxpayers to Benton Harbor. Building on the momentum that has been created by recent developments, Benton Harbor is a destination for developers looking for a positive, long-term return on their investment. If Downtown Benton Harbor is chosen to win the America's Main Streets Contest, the money will be used for a marketing campaign that will promote Main Street and the Arts District. The goal of the campaign would be to draw more people to the downtown area, ensuring the continuation of the recent momentum and ultimately making Downtown Benton Harbor the best place to live, work and play!
The other Michigan communities nominated include Gaylord, Lapeer, Oxford, Sturgis and Big Rapids.
Christina Frank tells me, "We are really excited to have been accepted into this contest. With the recent momentum in downtown Benton Harbor, the timing couldn't be better. It's a great opportunity to highlight the existing businesses and to promote future investments -- new living space, more dining options, and entertainment for all ages." She adds, "Benton Harbor really is a city on the move!"
Organizations that qualify for the contest include Downtown Improvement Districts, Business Improvement Districts, Independent Business Districts, Independent Business Associations, Local First groups and formal Main Street organizations.
Quarterfinalist voting is underway now through the 21st of April. A week later, semifinalist voting will get underway from April 29th through May 26th, and the winner will be announced on June 3rd.
Contest organizers are proud of the work small businesses have done on Main Street America projects over the past 30 years noting that $74.73 billion has been reinvested, with 138,303 businesses being started in that time frame since 1980, creating 614,716 jobs and rehabilitating 276,790 buildings.
The winner of the Grand Prize in the Main Street America competition will earn $25,000 in prizes including:
A certificate for $1,000 worth of Stihl equipment good at any Stihl dealer in the US...
A Do it Best Corp. $500 shopping spree...
A Nationwide Marketing Group $500 shopping spree...
A PPG Paints $500 shopping spree...
A Free One Day Downtown Assessment from Flip this Town...
Public relations and social media recognition...
And, a special plaque awarded to the winner to proudly display...
You can vote for Benton Harbor in the contest by clicking the link below:
https://www.mainstreetcontest.com/profile/152
Cornerstone's Frank says, "If chosen as America's Favorite Main Street, the prize money will be used for a marketing campaign to promote the Arts District and Main Street."