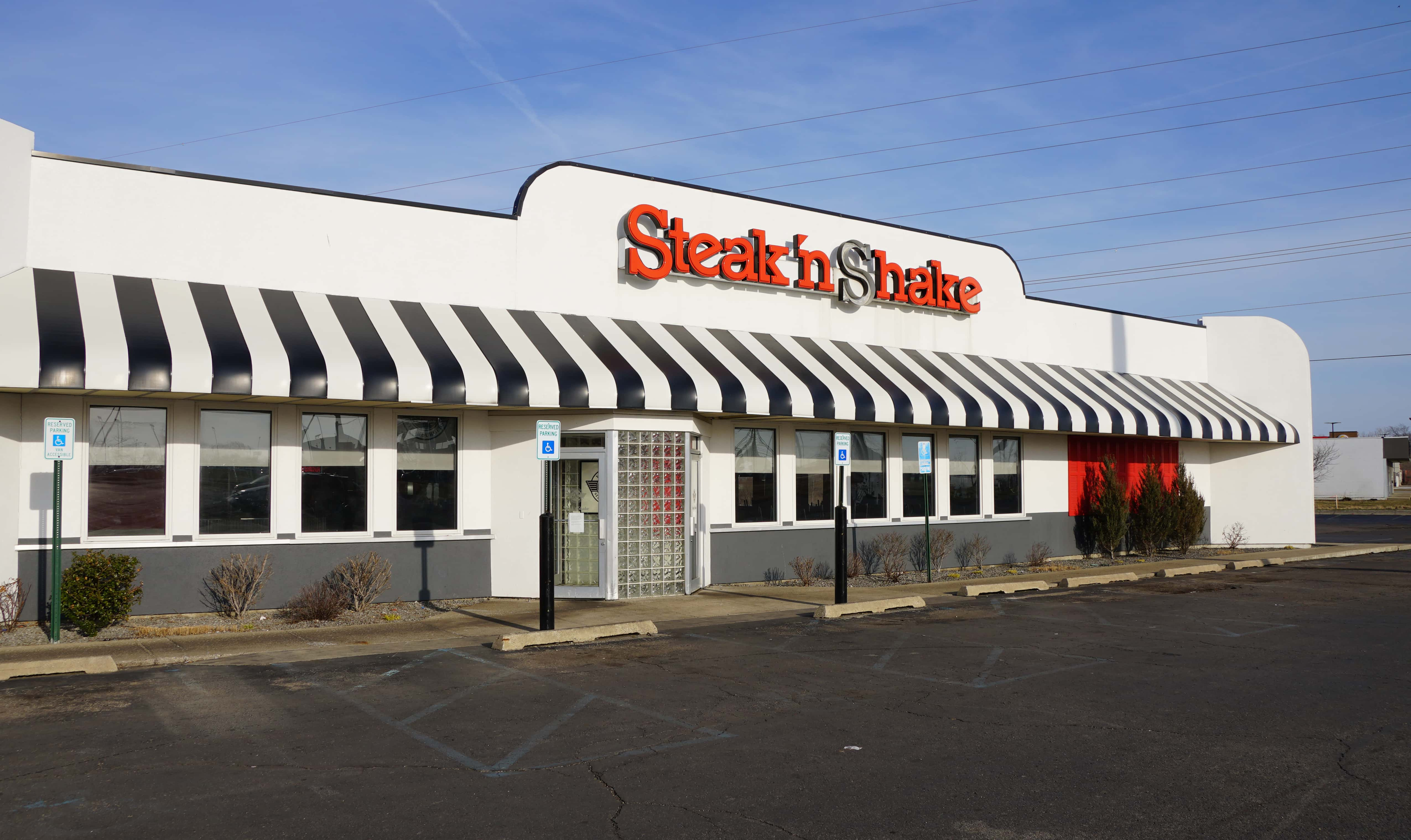 Steak 'n Shake fans in Michigan's Great Southwest might still be able to "takhomasak" (their slogan for Take Home a Sack) from the Pipestone Road restaurant some day, as the restaurant hits the auction block along with 14 other corporate owned sites across the country.
When Steak 'n Shake closed down dozens of restaurants across the country in the spring of 2019, including the one at 1917 Pipestone Road in Benton Harbor, many of them disappeared completely, while others held out hope of being bought by franchise holders. The restaurants that closed at that time were some of the nearly 400 sites in America owned by the Steak 'n Shake Corporation.
While many Steak 'n Shake locations were stripped of all signage as they were decommissioned, it was clear that they would not be returning. Local fans have always held out hope that a new buyer would come along, and now that becomes a distinct possibility as the restaurateur has hired several firms to market them at auction and find newly interested parties.
One of those firms is Keen-Summit Capital Partners of New York whose web-site has details, saying that Steak 'n Shake Inc. is bringing to market 15 restaurants the company closed during the last 12 months. Keen-Summit Capital Partners LLC, and their local partners at NAI Global, have been retained to run a sale process of the portfolio with a bid deadline of August 31st and auction date of September 3rd. It is anticipated additional properties will be sold by Keen-Summit Capital Partners through an auction during September.
The Pipestone Road Steak 'n Shake in Benton Harbor is one of the 15 being sold along with two other Michigan locations in Livonia and Madison Heights. The Benton Harbor location is the largest facility by far on the entire list with 7,041 square feet under roof on a 1.45 acre parcel across from The Orchards Mall.
This auction also includes properties in Alabama, Florida, Illinois, Indiana, Iowa, Missouri, Ohio, Pennsylvania and Texas. Keen-Summit Capital says that all of the locations are available for sale individually or can be sold in combinations, and each holds a reserve price per property of $367,000 with a buyer's premium of 7-percent.
Many of the Steak 'n Shake properties that the company closed with plans to either refurbish or offer for sale to franchise holders were identified the by company as virtual turn-key operations with the vast majority of restaurant equipment still intact and ready to go. Each property in the line up on the market this month at auction is a free-standing site with drive-thru facilities as well.
If owning the local Steak 'n Shake holds interest for you, you can reach out to Josh Jacobs with the team at NAI Wisinski of West Michigan by calling 269-459-0430 or by email at joshuaj@naiwwm.com.
You can find details of the offering and the planned bid procedures by clicking the link below: