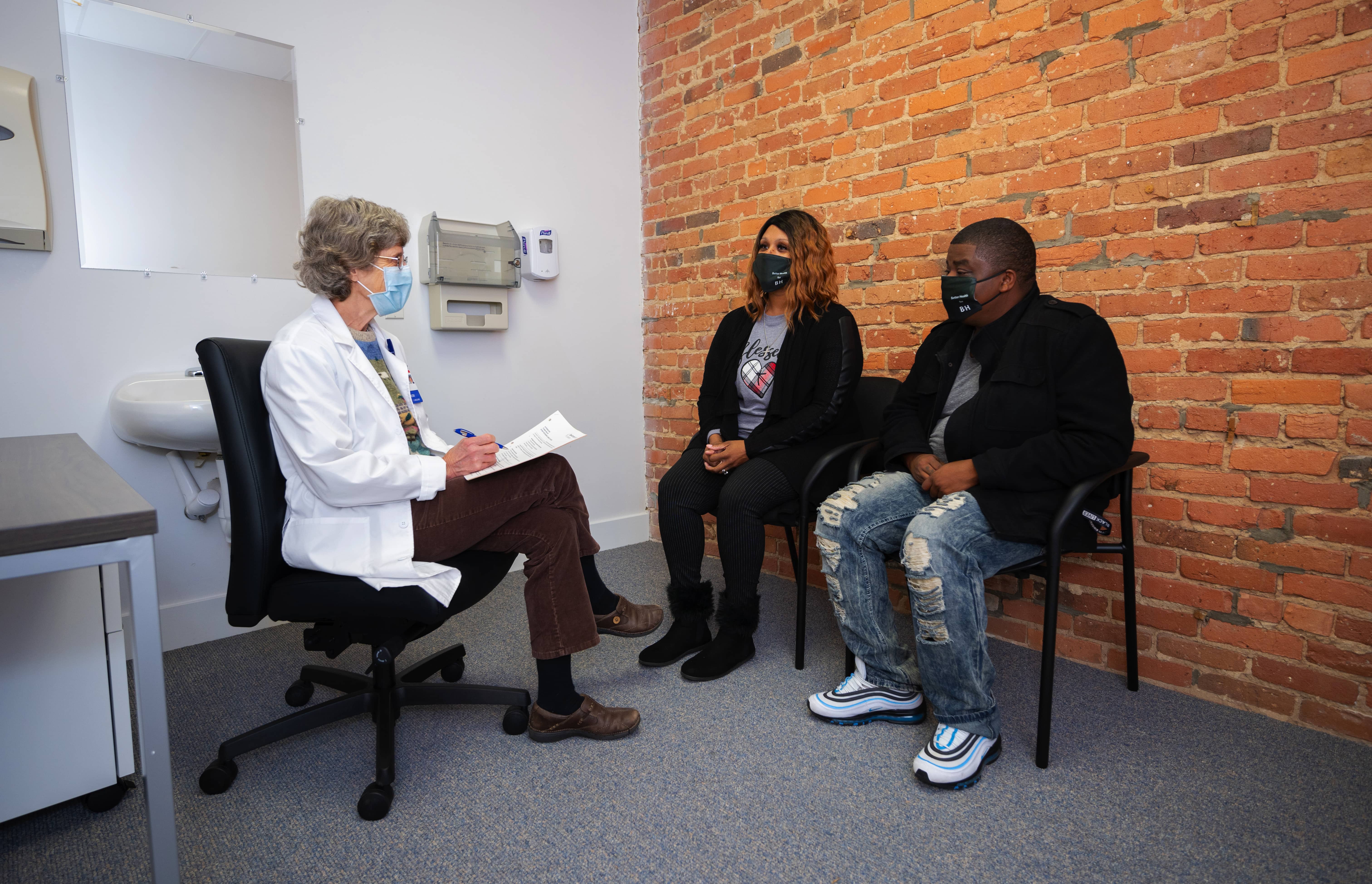 A new healthcare service center first established back in October through funding from the Michigan Coronavirus Task Force on Racial Disparities will continue to provide services in the Benton Harbor community in 2021.
That good news from the Center for Better Health tells us that beginning tomorrow, Tuesday, January 12th, the center, which is located at 100 W. Main Street in Benton Harbor, will operate every Tuesday through Friday from 10 am to 4 pm. Their continued service is supported by the Health Equity Endowment Fund established by Spectrum Health Lakeland in June of 2020.
Staff at the Center for Better Health are available to assist on multiple fronts including:
Employment opportunities
Government benefits
Legal navigation
Mental health counseling
Social service navigation
Health coaching
Other services
Health screenings and immunizations are available including:
Flu shots
Blood pressure readings
Virtual doctor appointments
Cholesterol and blood sugar checks
Body fat analysis
Area residents can also obtain free personal protective equipment including masks, hand sanitizer, and soap.
Dr. Lynn Todman, PhD, Vice President of Health Equity for Spectrum Health Lakeland, says, "The COVID-19 pandemic has been a deeply painful experience for our nation and has elevated the widespread health challenges faced by many communities of color," and adds, "The Center for Better Health offers a unique opportunity to help narrow racial health inequities by providing care and support close to where people live. My hope is that the center will strengthen the relationship between Spectrum Health Lakeland and the Benton Harbor community."
Since opening in October of 2020, the Center for Better Health has served more than 225 community members, provided nearly 500 personal protective kits, and administered almost 5,000 COVID-19 tests in partnership with InterCare Community Health Network. COVID-19 testing will continue to be offered by InterCare in the parking lot at Benton Harbor High School, located at 870 Colfax Avenue, through March 31, 2021. Testing will be covered by insurance. More information is available at: https://www.intercare.org/covid-19.html
For more information on the Center for Better Health and available services, call 269.408.2258 or visit http://shlcenterforbetterhealth.org