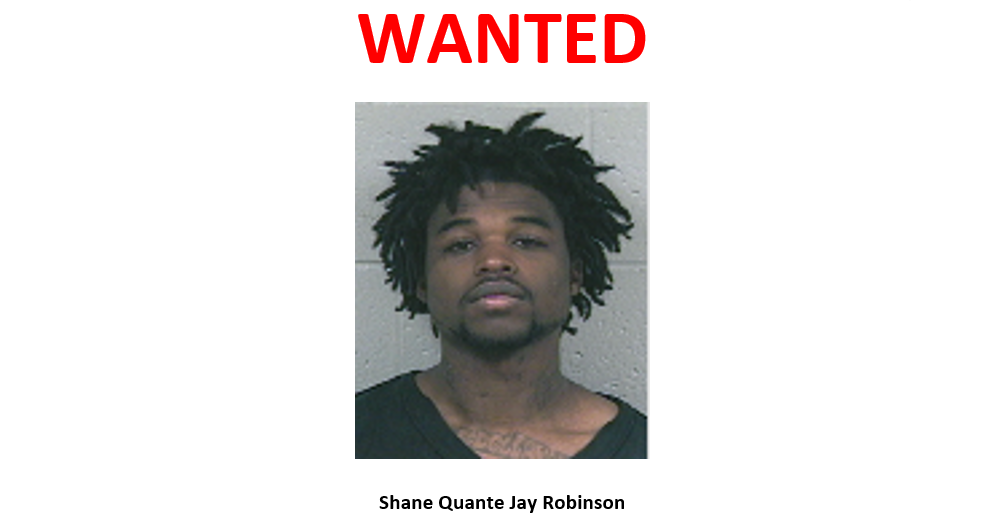 The man police say was involved in a shooting incident in Benton Township last week is now the subject of a manhunt on charges of assault with intent to murder.
The Benton Township Police Department is seeking assistance from the public in locating Shane Quante Jay Robinson. Robinson is wanted for an assault with intent to murder charge, and others, in regards an incident on February 16th at the Countryview Apartments in Benton Township. Anyone with information is asked to contact the Benton Township Police Department Detective Bureau (269) 925-1135 or Crime Stoppers (574) 288-STOP.
Here is the original report of the incident from last week:
A 34-year old Benton Harbor man is hospitalized with life-threatening injuries after he was shot twice in the back in the 1900 block of E. Britain Avenue just minutes before midnight last night according to Benton Township Police.
Detective Sgt. Tyler Tiefenbach is asking for the public's help in finding the man responsible for the late night shooting at 1942 E. Britain Avenue after his department was called out at five minutes to midnight and found the critically injured man who two gunshot wounds to his back. He was taken to Spectrum Health Lakeland in St. Joseph for immediate emergency care, but Tiefenbach says his woulds were serious enough to be classified as life-threatening.
Meanwhile, Tiefenbach's department is searching for a black male with dread-locks, but little other information. That's why he is appealing to the public for assistance in solving the crime. He is asking anyone with information to contact the Benton Township Police Department at 269-925-1135 or call Crime Stoppers at 574-288-STOP.
The incident, investigated by Benton Township with the assistance of the Berrien County Sheriff's Department, Michigan State Police and the St. Joseph Department of Public Safety, remains active at this time.