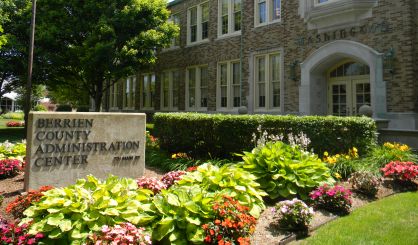 Berrien County Commissioner Rayonte Bell is reflecting on what he learned during three days of sessions at the Michigan Association of Counties Conference last month.
The association held its annual event in Kalamazoo, marking the first time in 20 years it's been held in southwest Michigan. In attendance were Bell and Commissioners Mamie Yarbrough, Teri Freehling, Jim Curran, Dave Vollrath, and Julie Wuerfel.
Bell tells us a key topic of discussion for him was opioids.
"During the breakout session that I attended, we talked about fentanyl, a very dangerous drug out there, and some of the efforts and initiatives that we're taking to combat the widespread use of fentanyl laced in a number of drugs," Bell said.
Bell sits on the Southwest Michigan Behavioral Health Substance Abuse Disorder Oversight Board. He says the discussions at the conference in Kalamazoo produced some ideas for fighting the fentanyl crisis.
"Such as providing distribution of Narcan kits, basically increasing the dosage of Narcan provided in those kits."
Commissioners also attended sessions on road funding, collective bargaining, early voting, artificial intelligence, the affordable housing crisis, and increasing the population in Michigan. Bell says it was a good opportunity to meet fellow commissioners from all over the state and hear about changes coming from Lansing.
Jim Storey of Allegan County was selected as the MAC Board President and spoke to attendees about the four-year terms that all county commissioners in Michigan will now be serving, calling it "an exciting prospect."