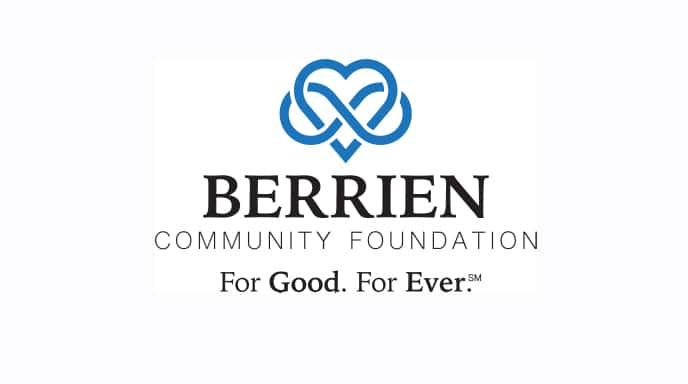 The generosity readily evident in Michigan's Great Southwest continues to grow and the winners in the process will be students headed to higher education with some much needed scholarship money ready to pave the way.
The Berrien Community Foundation has announced the launch of the application season for the 2021 round of scholarships, with applications now available. Last year the Foundation awarded nearly $250,000 in scholarships and will be adding three new opportunities for students this year. The deadline to apply is March 5, 2021.
Berrien Community Foundation President Lisa Cripps-Downey says, "Thanks to our generous donors, the BCF Scholarship program is growing and allowing us to help more and more students get the education they need to pursue their dreams."
The three new scholarships provide opportunities for both high school seniors and adults seeking higher education.
The Marion and Dan Crossman Scholarship provides educational opportunities for Benton Harbor and St. Joseph high school students going into the field of education.
The June Rollinger Family Scholarship was established to provide educational opportunities for Berrien County high school students or adult residents returning to school after a gap of time and going into a health-related field.
The Coach U Scholarship was established to encourage success in furthering education for a deserving Benton Harbor High School graduating senior who also participated in sports during their time at Benton Harbor High School.
Berrien Community Foundation Program Manager Susan Matheny tells us, "Anyone looking to go to college or vocational training should check out what we have to offer," and adds, "We have scholarships for just about any need, whether you are a graduating high school senior or an adult who is returning after a gap in time."
For a full list of scholarships, visit the Berrien Community Foundation website at http://www.berriencommunity.org/scholar. Applications are due March 5, 2021 and may be downloaded from the website. Students can also check with their high school counselors for applications. The Berrien Community Foundation scholarship site also includes links to other local scholarships to help students.
Decisions will be announced in early May, rewarding the winning students. You can visit  http://www.berriencommunity.org for more information or contact the Berrien Community Foundation at susanmatheny@berriencommunity.org or by calling 269-983-3304.