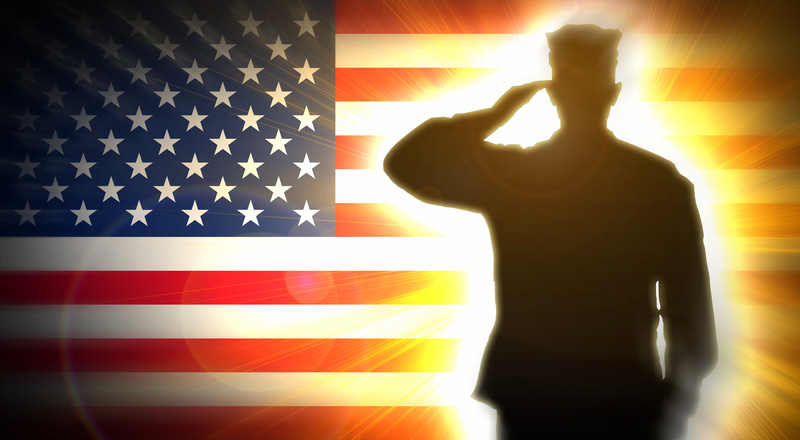 ---

---
A lot of people were cited as heroes over the past year here in Michigan's Great Southwest and across the nation. Many earned the designation for countless hours on the frontlines defending the safety of the public during the pandemic.
While there are lots of new players in the mix, Berrien County Veterans Services Director Lee Lull has been keeping track of and assisting American war heroes for years, and he has a passion for the job. Lee frequently comments, "When it comes to Veterans Benefits, many veterans and their dependents don't know what they don't know!" In fact, he will be the first to tell you that nationwide, less than 10-percent of those who are eligible ever apply. Fortunately, that's his job. To help you apply for the benefits that are due you.
I recently talked at length with Lee about his job and the work that his Berrien County unit does on behalf of Berrien County Veterans, their spouses, and in many cases the children and parents of those American heroes who have served their country well. The very first thing I learned is the importance of having hands-on access to your DD-214. That's the U.S. Military document that is commonly referred to as your discharge papers. The DD-214 is a baseline thing that every veteran should have at least on file with the county clerk. Lull cautions, "We can't even really help a veteran without it." It's also essential for military rites at veteran funerals. If you don't have your DD-214, this is a great way for you to enlist the help of Lee and his team.
I asked Lull about the key services that he brings to the table that a lot of people tend to forget about or may not even realize are available to them. He says that far and away one of the biggest things is healthcare. By way of explanation, he says, "A lot of veterans don't realize that they're eligible for VA care, and contrary to some of the horror stories you've heard about VA Healthcare, it's actually pretty good." He adds, "I use VA Healthcare myself. While I go to Hines VA Hospital in Illinois, we have the Mishawaka Clinic, the Battle Creek VA Medical Center and the Benton Harbor Clinic at our disposal." They also offer transportation to the Battle Creek VA Hospital and usually have, but have temporarily suspended the St. Joseph County VA Clinic in Mishawaka, at their request. He notes, "We would normally take veterans there several days a week with both locations. For Battle Creek we're running three days a week right now."
Addressing the healthcare issue, Lull says, "A lot of people just don't realize that things that happened to them during their time in the service may be linked to what's bothering them today. They're eligible to file disability compensation claims. For example, if you broke your leg in the service, you might not think much about it, but if you end up getting arthritis in that leg or it's moving on to other parts of your body and causing secondary issues, you're eligible to file for that."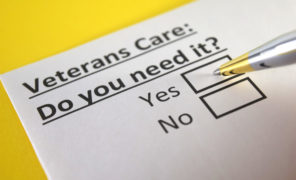 Elsewhere in the healthcare realm, Lull says, "Probably one of the most overlooked claims filed by veterans is for hearing loss and tinnitus, because more than 65-percent of all VA claims are for hearing loss and tinnitus issues. A lot of people don't realize that the conditions you worked in while in the military perhaps working on the flight line or something like that might be directly linked to your hearing issues today." He adds, "If you have suffered ringing in your ears ever since your service, you can actually be compensated for that. Even if you didn't make entries in your record while you were in the service, you can still file for those type of claims."
If you're not sure about what benefits you might find of interest, Lull says, pick up the phone and call, and says, "We will ask a series of questions." The number is 269-983-7111 ext. 8224, email them at veterans@berriencounty.org or visit www.berriencounty.org/veterans.
Lull has an incredible capacity for putting every veteran at ease in the process. He explains it saying, "First of all, we like to know when they served, if they do have any current health problems and the health problem has to be chronic. For example, if you're a Vietnam veteran and you were over in Vietnam, it's presumed that you were exposed to Agent Orange, but you also have to have some kind of current chronic illness in addition to that. We will ask if they have one of the 14 presumptive conditions or diseases on the current presumptive list, and they just expanded eligibility in January of 2020 for Navy veterans who served up to 12 nautical miles off the coast of Vietnam or Cambodia. They can also apply." Additionally, he says, "So after many years of fighting if they come down with diabetes or ischemic heart disease or coronary artery disease or any of the other things on the list there, it's presumed that they were exposed to Agent Orange and they can file a claim and then get rated and get monthly disability compensation for that particular disability."
Asked about why people don't seek out help on a more regular basis, Lull suggests, "Well, I think it's the same problem I had, that when I got out of the military, the military didn't tell me a whole lot about the VA. We thought that was for people that got their arm or leg blown off or were blinded or something horrendous happened to them, but you don't realize that something as simple as hurting your knee while you were in the service and now it's bothering you can be service-connected. You could have fallen down a ladder and hurt your back real badly while you were on active duty and you went to medical and there's documentation of it and ever since then or maybe a few years after your service your back is really starting to bother you. A lot of people just don't know that they can connect such issues up to their service and be both compensated for it and treated for it as well."
While the primary focus for the Berrien County Veterans Services office is helping especially with health issues and health-related types of things for veterans, Lull notes, "We run the whole gamut. For example, if somebody wants to know how to initiate their GI Bill, we'll point them in the right direction, or if somebody's a Military retiree and they're having issues with their health care, we track that and can help out. We also assist with military discharge upgrades and help veterans start their own small businesses with the assistance of vetbizcentral.org. It's just a whole smorgasbord. Anything that any kind of veteran needs, or something as simple as 'Hey, I want to buy a home with my VA home loan, we'll get them a form that they can send in to Cleveland and get a Certificate of Eligibility and get a home with their VA home loan."
The Berrien County Veterans Service team can also offer financial assistance to those who are in dire need. Lull says, "We also have a financial coach because a lot of people don't know how to manage their money. We're still doing ongoing Dave Ramsey Financial Peace military edition classes by Zoom and we're probably going to have to continue doing those by Zoom during the pandemic, but we are trying to get a list together and we have an excellent teacher who is a financial planner facilitating the class. He really knows his stuff.
Those who are eligible for VA benefits include:
Veterans
Spouses of veterans
Surviving spouses of veterans
Children of a deceased or disabled veteran
Parents who lost a son or daughter in U.S. Military service
Services and programs available to veterans from the Berrien County office include:
Financial Assistance
Veteran Pension Programs
VA Healthcare
Transportation to VA facilities
Crisis Counseling
Education & Employment
Separation Documents
Veteran Homelessness
VA Disability Compensation
Life Insurance
Burial Benefits
While the Berrien County Veterans Service Office is in the Berrien County Administration building at 701 Main Street in St. Joseph, there is no walk in service at this time due to the pandemic, and all activity is coordinated through phone calls, emails, mail and online. All of their services are FREE, including getting your DD-214 and applying for VA benefits. Even if you were denied benefits at some point in the past, reach out because eligibility requirements might have changed, plus new benefits and eligibility guidelines are updated continually.
---
If you would like to be contacted by someone at the Berrien County Veterans Services office, please provide your information here:
---

---