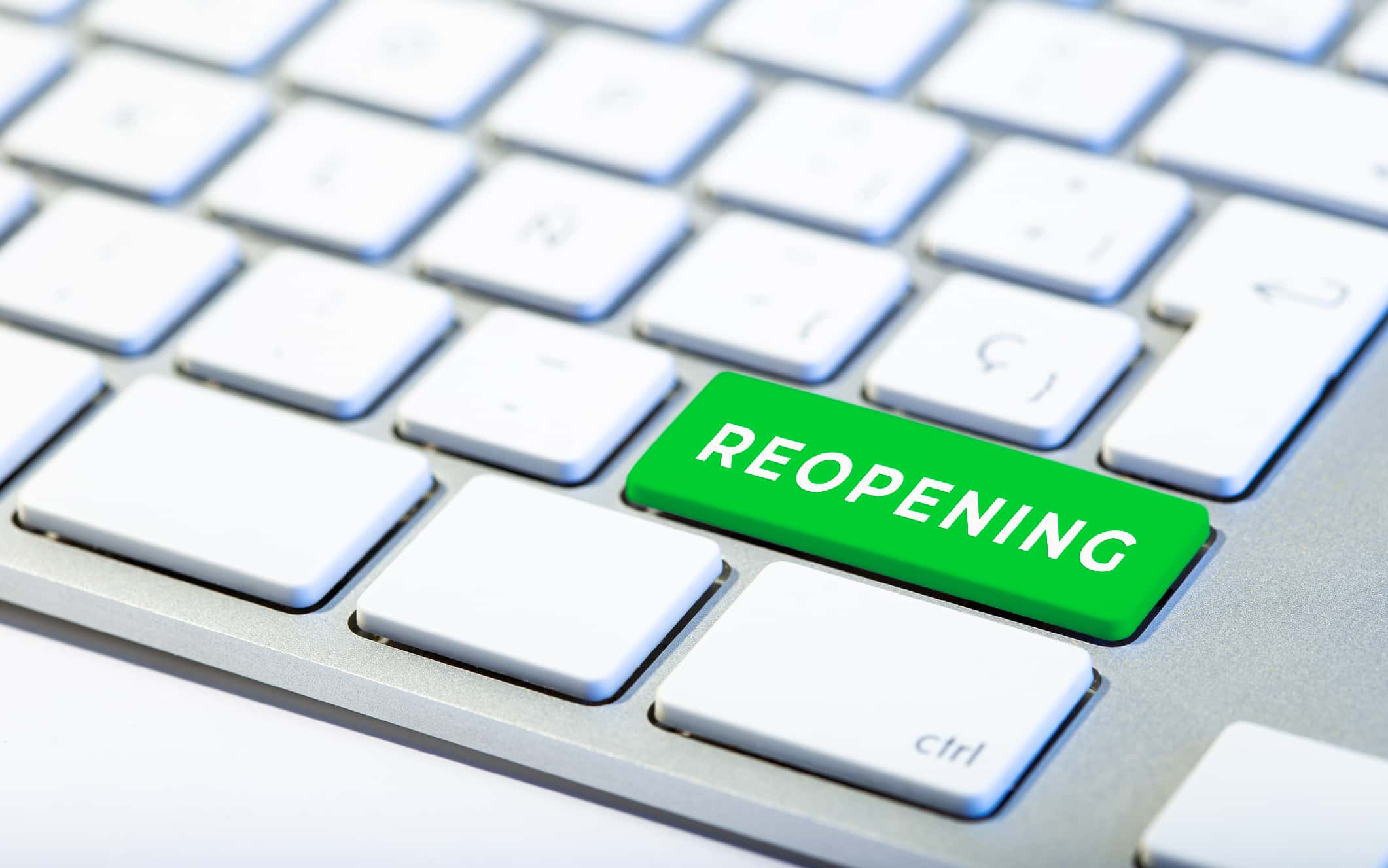 Barely a week after bursting onto the scene as a new powerhouse coalition designed to help plot a thoughtful restart of the local economy, the group known as Berrien ReOpens has more than doubled in size and outreach, now stretching to all geographical sections in the county, even as they add substantive additional resources for the business community.
Last week, that coalition of Berrien County organizations representing healthcare, government, business, workforce, and economic development joined forces to assist companies in a planned and  restart of the economy. Together, they launched BerrienReOpens.org, a site containing the local guidance and resources business owners need to re-open their doors. Since then, they have added more contributing partners, increased the number of resources on the site, and have seen consistently high levels of online visitors as a result.
The core founders of Berrien ReOpens included the Berrien County Health Department, Berrien County Government, Cornerstone Alliance, Kinexus Group, and the Southwest Michigan Regional Chamber.
With the addition of several other local business organizations, the number of contributing members has more than doubled in size in less than a week. The additional partners include:
Buchanan Area Chamber of Commerce
Coloma-Watervliet Area Chamber of Commerce
Lakeshore Chamber of Commerce
Harbor Country Chamber of Commerce
Greater Niles Chamber of Commerce
Baroda Area Business Association
New Buffalo Business Association
Arthur Havlicek, President and CEO of the Southwest Michigan Regional Chamber, tells us, "Berrien ReOpens was created as a resource for every business in every corner of Berrien County," and adds, "To help make our product stronger, and our unified message louder, we have assembled an unprecedented coalition of local organizations – each with open lines of communication to business owners in their respective communities."
Berrien County's Community Development Director Dan Fette says, "The key to a successful restart of the local economy will be getting the resources we created into the hands of the right people," adding, "Who better to help ensure our success than the organizations having daily conversations with businesses across Berrien County?"
Blagica Bottigliero, President of the New Buffalo Business Association, says, "We understand how important our location is as a gateway into Michigan," noting, "Our full-time residents, business owners and visitors are very curious to understand and respect the reopening process. We can't think of a better way to continue our mission of supporting area businesses and the community than to join this coalition."
The coalition also touted the additional resources that have been added to the site since last Thursday. Among the new content is Spectrum Health's recently released guidance to Southwest Michigan businesses, information on contact tracing for employers, links to the Governor's MI Safe Start Plan, and additional options for locally made personal protection equipment (PPE).
With additional collaborators, the partners believe the number of resources will only continue to grow.
Berrien County Health Department Health Officer, Nicki Britten, says, "As we plan for and move into the phase following the Stay Home Stay Safe order, it remains critical that employers, employees, and consumers adhere to guidance about how to resume activities safely," cautioning, "As a community, we must continue to take actions that slow the spread and protect our most vulnerable residents by being vigilant with health and safety practices in all settings."
Todd Gustafson, President and CEO of the Kinexus Group in Benton Harbor says, "Applying our subject-matter expertise in a coordinated fashion combined with the streamlined delivery of this information, allows us to move the needle for businesses in our community," adding, "The simple fact is, Southwest Michigan's economy needs to get moving again and as community leaders we need to be paving the way and making it as easy as possible on them."
The group has been encouraged by the number of visitors to the webpage, citing the traffic as an indication that their message is getting out to the public. As Cornerstone Alliance President Rob Cleveland points out, "Site traffic tells us our proactive approach to this issue is working," adding, "With the help of our expanded slate of community partners, and more resources being added each day, we are confident Berrien ReOpens will remain a valuable tool for our community and the many businesses preparing for a safe and responsible return to work."
More information can be found at this link: http://www.BerrienReopens.org