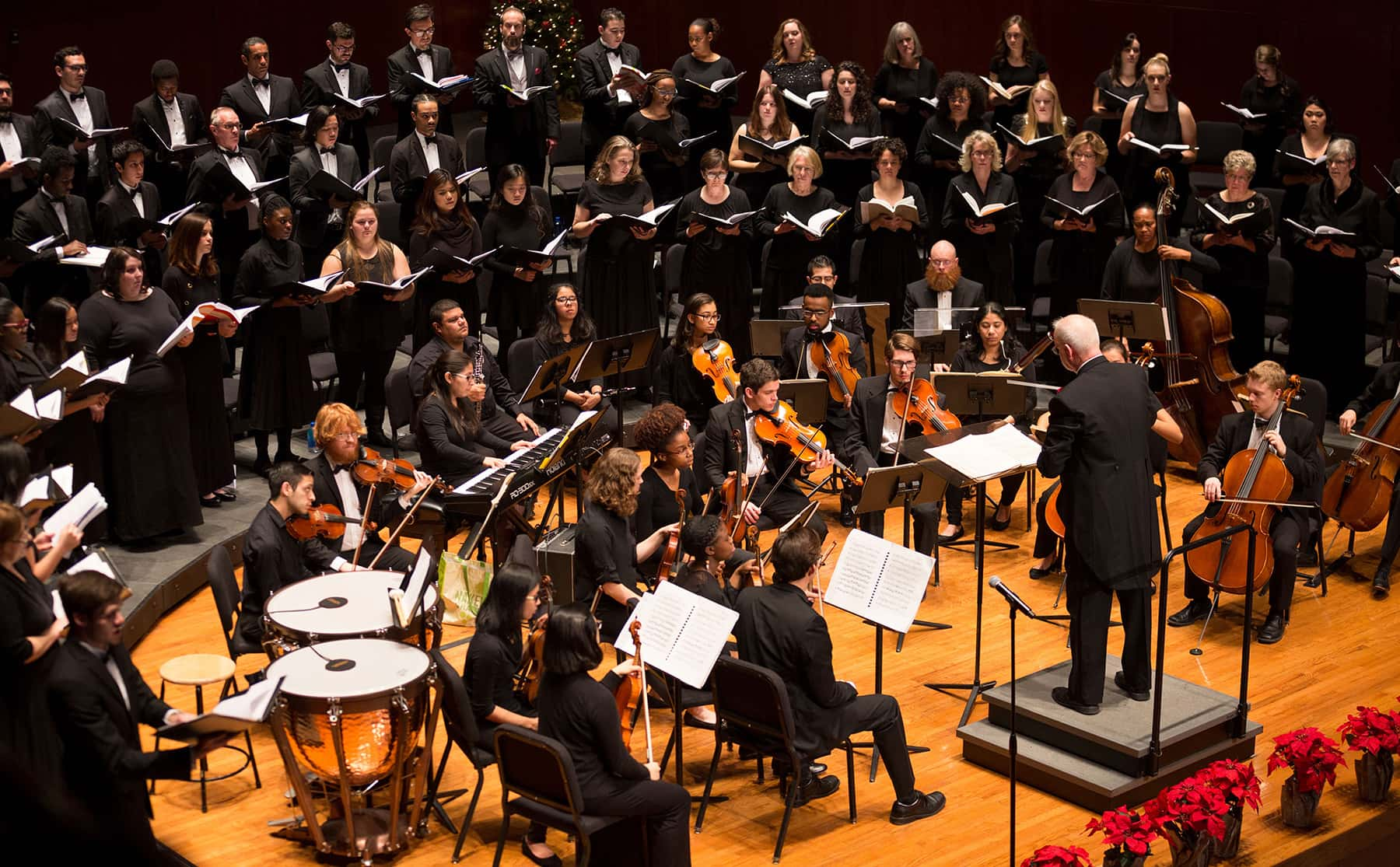 The Christmas season comes to life on multiple fronts in the community of Berrien Springs next week thanks to both the Village of Berrien Springs and the Howard Performing Arts Center at Andrews University.
The Village gets things started on Thursday before the University takes up the baton on Friday. Village Clerk Sheri Kesterke says the decades old tradition of the Kindle Your Christmas Spirit event will take place in the community's central business district on Thursday evening from 6pm until 9pm.
That's when the downtown streets will be closed off to allow residents and visitors to literally stroll the streets from store to store will enjoying live music from outdoor musicians, live ice carving, horse drawn carriage rides and even tram rides down to Grove Park and back or from the Public Library to the downtown sector.
In addition to ice carving and live music, the village will host a live nativity scene, conduct a Christmas Tree Lighting Ceremony complete with a hand-bell choir, and more. Kids can enjoy face painting, children's crafts, various treats and stores will offer holiday specials. To cap things off, Santa and Mrs. Claus will take up residence for the evening at the Village Hall. For interested parties, the Historic 1839 Courthouse complex will be open for visits, as well. It's the perfect time to Kindle Your Christmas Spirit with the Village of Berrien Springs.
Then, Andrews University Music Professor Stephen Zork invites everyone to "Welcome Christmas," through the annual concert at the Howard Performing Arts Center on the campus of Andrews University one night later at 7pm on Friday, December 7th.
Professor Zork, who is also Conductor of the University Singers & University Chorale, says the program this year is titled, "When You Come." The showcase will deliver a "garland of Christmas carols, proclaiming and reliving the advent of gospel of Jesus Christ as portrayed through scripture and oral traditions throughout the ages."
The collaborative concert will feature Andrews University Department of Music ensembles: Singers, Chorale, Symphony Orchestra and tenor Charles Reid, associate professor of voice and artist-in-residence at Andrews University. The Symphony Orchestra is conducted by Chris Wild.
Numerous seasonal favorites will be featured, such as "Christmas Dinner" and "When You Come, We Will Shout Hallelujah!" arranged by Stephen Zork for choir and orchestra.
Fresh settings of traditional carols will include Dan Forrest's "O Come, Let Us Adore Him," John Rutter's "Shepherd's Pipe Carol," Courtney's evocative arrangement "Mary Did You Know?" and Peter Anglea's lyrical setting of "Silent Night."
The centerpiece of Friday evening's program is Ralph Vaughan Williams' "Fantasia on Christmas Carols," for which he took familiar modal English Christmas tunes and enriched them with his romantic, harmonic language and a variety of instrumental combinations. In it, Williams' selected Christmas carols include "The Truth Sent from Above," "Come All You Worthy Gentlemen," "On Christmas Night," "There Is a Fountain," and "God Bless the Ruler of this House." For "Fantasia on Christmas Carols," the Symphony Orchestra will be joined by the University Singers and vocal soloist Charles Reid.
"Welcome Christmas" is a "full-house" event, wherein the doors will open promptly at 6:30 pm, and while a free-will offering will be received, no admission will be charged.
The Howard Performing Arts Center is a premier 850-seat concert hall on the campus of Andrews University. Founded in 1874, Andrews University is the flagship institution of higher education for the Seventh-day Adventist church and offers more than 200 areas of study, including advanced degrees. Its main campus is in Berrien Springs, but the University also provides instruction at colleges and universities in more than 19 countries around the world.
The photo accompanying this story on Moody on the Market is courtesy of and credit to Clarissa Carbungco.