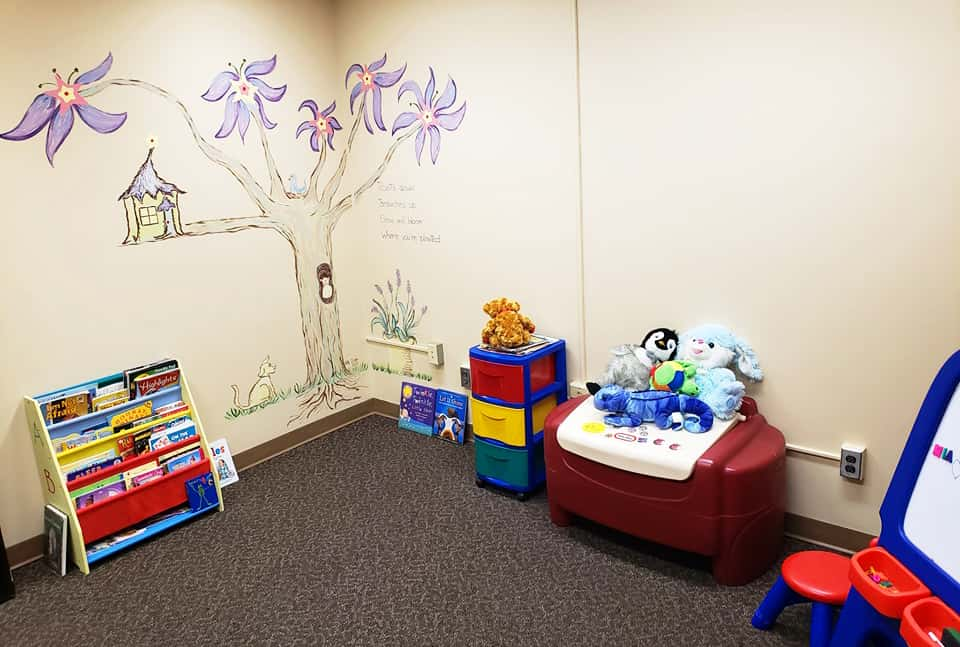 The stress, unfamiliarity, and potential trauma that revolves around the need for a child to appear in a Berrien County courtroom has the potential to be significantly reduced going forward thanks to a year long project by the Family Division of the Berrien County Trial Court called — appropriately — "Kids in Court."
As part of the Family Division's work as an implementation site for the National Council of Juvenile and Family Court Judges, the Berrien Trial Court set a goal to encourage participation of children and youth in their own Child Protective proceedings. That's a nationally recognized best practice for courts across the country.
Since Child Protective proceedings are held in juvenile court regarding families in which there are concerns that the children's safety and well-being are at risk, the Family Division's new "Kid's in Court" project has produced a new waiting area specifically designed for those children.
A large part of the success of their effort revolves around ensuring that children & youth feel safe and comfortable coming to the Courthouse.
Project organizers say, "We recognize that having a quiet, supervised child-friendly waiting area for these children would be an important part of creating that atmosphere." As a result, they are pleased to announce the opening of a beautiful kid-friendly waiting area for children attending their Child Protective proceedings, located on the 4th floor of the Berrien County Courthouse in St. Joseph.
Artist, Kathy Zerler has painted a lovely mural for the room, and courthouse staff have generously donated toys, books, blankets and other items to the cause. Trained volunteers will be staffing the waiting area during Child Protective hearings.
An Open House for the new children's waiting area is scheduled on Thursday, October 10th, 2019 from 4:00 to 5:00 pm, to showcase the resulting space from the project.
The photo accompanying this story on Moody on the Market is courtesy of the Berrien County Trial Court Family Division.