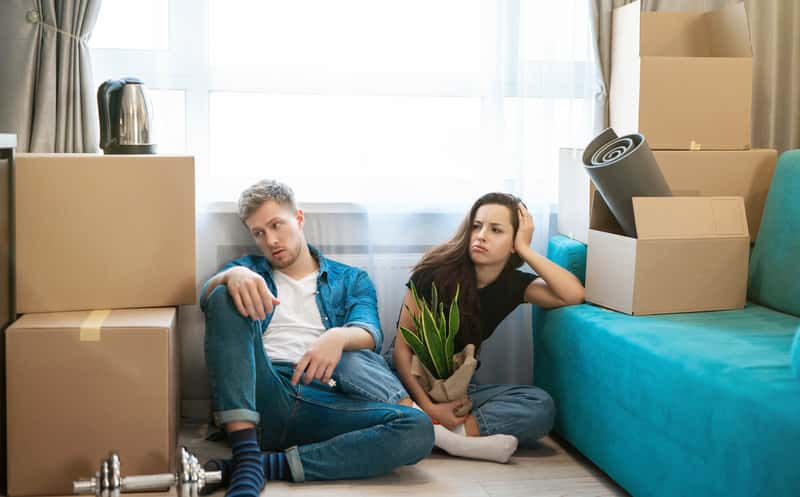 Here's a question you might never have even considered: What would you do if a moving company never arrived with all your personal items the day you were ready to move in?
Believe it or not, it happens, and right here in West Michigan. Phil Catlett, President & CEO of the Better Business Bureau Serving Western Michigan, says, that exact thing happened to a man named Shawn in Grand Rapids. Catlett says, "Dishonest companies often demand more money before unloading," adding, "Essentially they hold your personal belongings hostage until you pay."
In Shawn's case the company even requested he give a five-star rating to reflect a good experience before returning some of his possessions. Instead, he reported the scam to the Better Business Bureau. That request came after the company had already failed to supply him with a list of picked up goods, missed promised delivery dates, and forced him to wait more than three months for responses to claims that he filed.
The BBB receives an average of 13,000 complaints and negative reviews about movers every year. An already stressful transition for the consumer can be compounded by a moving company overcharging, unreasonably long delivery windows, and even personal items being held hostage for additional undisclosed fees.
Catlett notes, "Many of us only move a few times in our life," and adds, "Hiring a mover can certainly be an unfamiliar process that leaves the consumer more vulnerable to a scam."
Even for an experienced mover like Heather in Traverse City, there are multiple ways moving scams target potential victims. She and her family had moved at least 15 times in her life and still became a victim. Her family relocated to Michigan from Arkansas. After agreeing to credit card payment the company arrived with what she believed were her belongings. According to Heather, the company demanded cash payment for items on the truck she believed to be hers.  Many of the items belonged to another customer. Missing items from her move have still not been recovered and other items were broken. According to Heather, her family lost goods valued at more than $11,000.
An in-depth investigative study shows why the nearly five million people who relocated last year were major scam targets. That study, Know Your Mover: BBB Study Reveals Scammers Price Gouge, Taking Belongings Hostage and Destroy Goods, highlights the risk to consumers who do not conduct careful research before hiring a mover. You can read the full study at this link:
Some red flags for consumers include:
A company unable to make in-person inspection and estimate…
A company based out of state paying for a local post office box address…
Low-ball quotes that balloon due to company claims that consumer has more items to move…
Catlett tells us, "The good news, there are many credible resources the consumer can use to find a reputable mover and avoid these scams."
As the BBB study states, careful research is key to hiring a moving company. The report advises looking up a mover's license number on the U.S. Federal Motor Carrier Safety Administration's website. You should also check its BBB Business Profile at bbb.org.
In addition to telling consumers how to recognize and avoid moving scams, the report also gives action steps for those who may be a moving scam victim:
File a report with local police.
Contact MoveRescue at moverescue.com or (800) 832-1773.
Go to BBB.org to file a complaint or report a scam on Scam Tracker.
File an online complaint with the U.S. Federal Motor Carrier Safety Administration or call 1-888-DOT-SAFT (1-888-368-7238). While the regulator typically does not represent individual victims, it does track complaints and will request the mover's license number.
File a claim with the insurer listed in your moving contract.