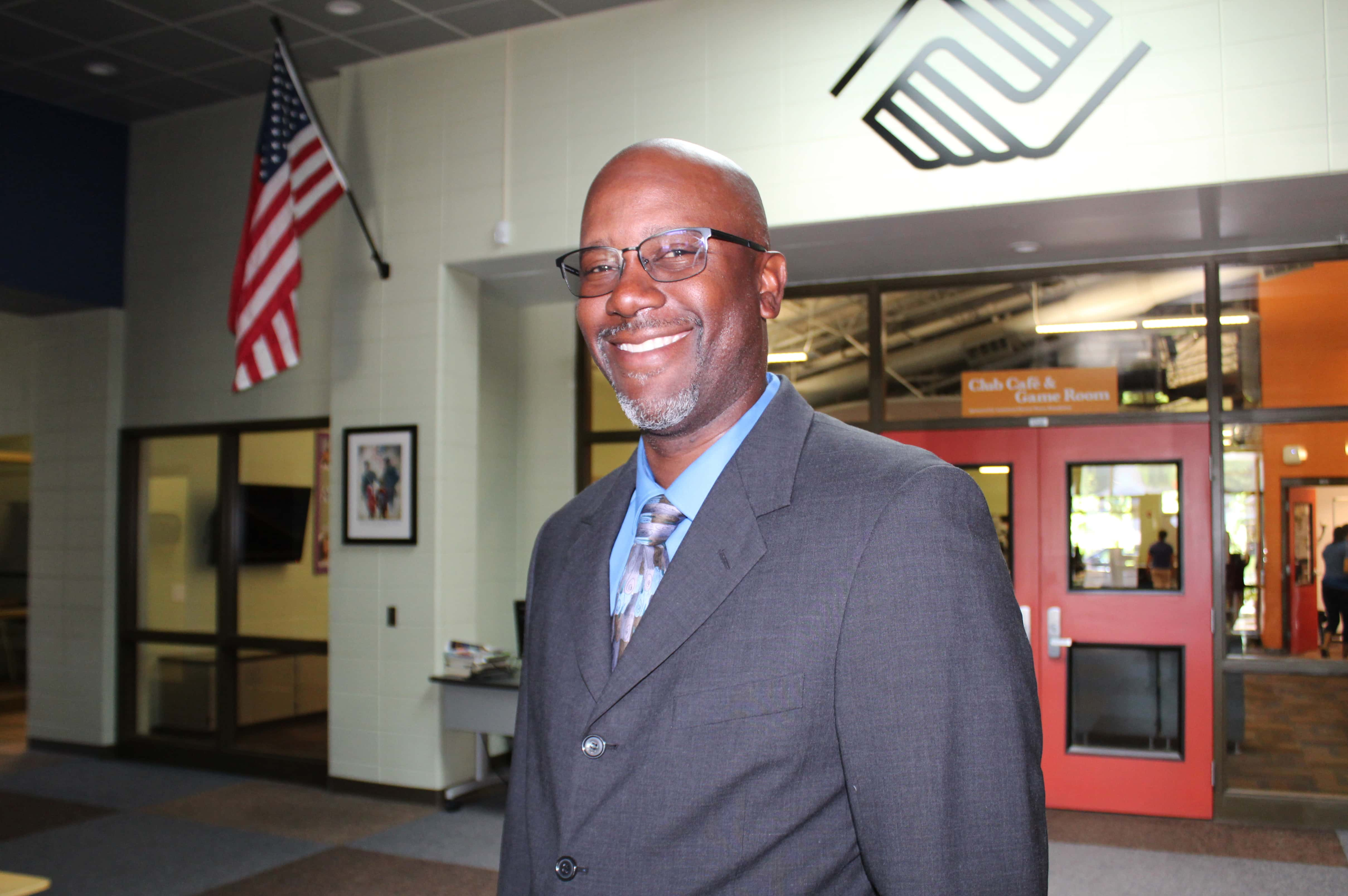 Just as all of his young friends at the Boys & Girls Clubs of Benton Harbor are getting out of school for the year, Director of Operations Liji Hanny will be heading directly into the classroom, having been selected to participate in a year-long leadership development program called the Leadership Summit Executive Development Program. It's a direct partnership tied to the Harvard Business School.
Hanny is the first Club leader chosen nationally who is not a chief executive officer. The program already begins this Sunday, June 17, 2018 at Harvard University with a collaborative educational experience designed by Harvard Business School Executive Education and Boys & Girls Clubs of America (BGCA).
To drive transformational impact nationally and at the local Club level, BGCA teamed up with the preeminent leadership development institution in the world, Harvard Business School. Together, the organizations established a leadership development experience designed to supercharge the capabilities of local CEOs, raise the organization's collective leadership abilities and solve the most pressing challenges facing Clubs.
Hanny says, "I am honored to be recognized as a top performing leader in the Boys & Girls Club Movement, and to have the opportunity to join my colleagues at Harvard Business School." He adds, "I am incredibly proud of the impact the Boys & Girls Clubs of Benton Harbor is having on our community and  am confident this experience will help to improve the impact the Club continues to make on our members in the future."
The Boys & Girls Clubs of Benton Harbor is one of more than 4,000 local Clubs worldwide that serve over four million young people. The extremely selective leadership program is designed exclusively for high performing Boys & Girls Club organizations. Participants like Liji undergo an intense experience designed to solve organization-wide challenges and to help each local organization reach its unique goals. After the session, the group will work together to implement strategies discussed.
Located at 600 Nate Wells Senior Drive, the Boys & Girls Clubs of Benton Harbor has served the youth of Benton Harbor since 1998. The Club provides after school and summer programs promoting educational and career development, character and leadership development, and healthy lifestyles for nearly 1,800 youth and teens at the Fettig Youth Campus and Joel E. Smilow Teen Center. You can learn more at www.bgcbh.org.
Founded in 1908 as part of Harvard University, Harvard Business School is located on a 40-acre campus in Boston. Its faculty of more than 200 offers full-time programs leading to MBA and doctoral degrees, as well as more than 70 open enrollment Executive Education programs and 55 custom programs, as well as HBX, the School's digital learning platform. For more than a century, HBS faculty have drawn on their research, their experience in working with organizations worldwide, and their passion for teaching to educate leaders who make a difference in the world, shaping the practice of business and entrepreneurship around the globe.