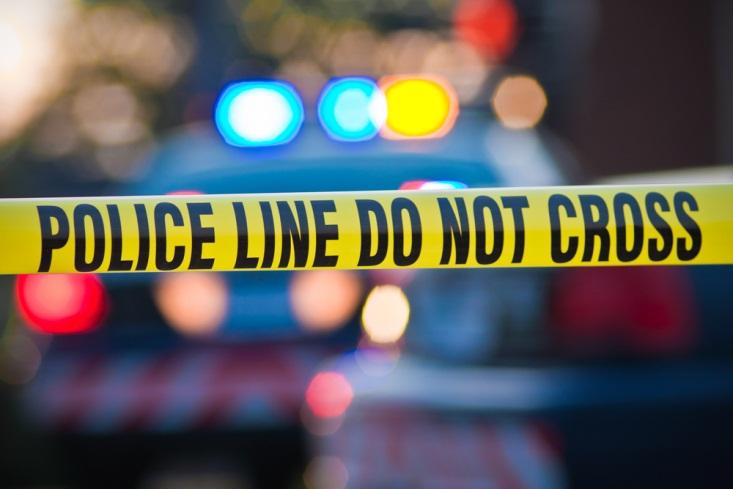 Benton Harbor's Department of Public Safety is reaching out to the community for help in solving midnight hour shooting in the city today, but is also distancing the department from anything to do with the decision to shut down the public school system in response to the incident.
Public Safety Director Dan McGinnis says, "The Benton Harbor Department of Public Safety has no idea why Benton Harbor Area Schools closed schools. They have not talked to us and the location of the shooting was not near any school."
What police do know is that just minutes after midnight this morning, approximately 12:10am, the department responded to a shooting that occurred in the 300 block of Colby Avenue in the City of Benton Harbor. McGinnis says  "Several rounds were fired in the direction of a residence, striking multiple locations." A 60-year old man was shot inside the home while sitting on the couch watching TV. He was taken to Spectrum Health Lakeland in St. Joseph for treatment and is reported to be in stable condition.
McGinnis says, "This shooting may be gang related and is still under investigation." His department was assisted by the Berrien County Sheriff's Department and the Michigan State Police Major Case Team.
The Benton Harbor Department of Public Safety is seeking the public's assistance with any information regarding the shooting.  For any information, you are asked to please call the BHDPS Detective Tip Line at (269) 934-0293.
The Benton Harbor Area Schools closed down for the day, with the following message sent to families in the district by e-mail from Superintendent and CEO:
Dear Benton Harbor Area Schools Families, 
This morning I was informed of a shooting that occurred in the Benton Harbor community last night. The individual injured was not a student. The victim was, however, related to a student.
Due to the fact, this event was in close proximity of our schools, and we are uncertain of the  persons involved, we believe it is in the best interests of our students to close school today to  ensure their safety. We will keep you informed of any updates as they are received by us.
Sincerely, 
Dr. Robert Herrera  Superintendent/CEO