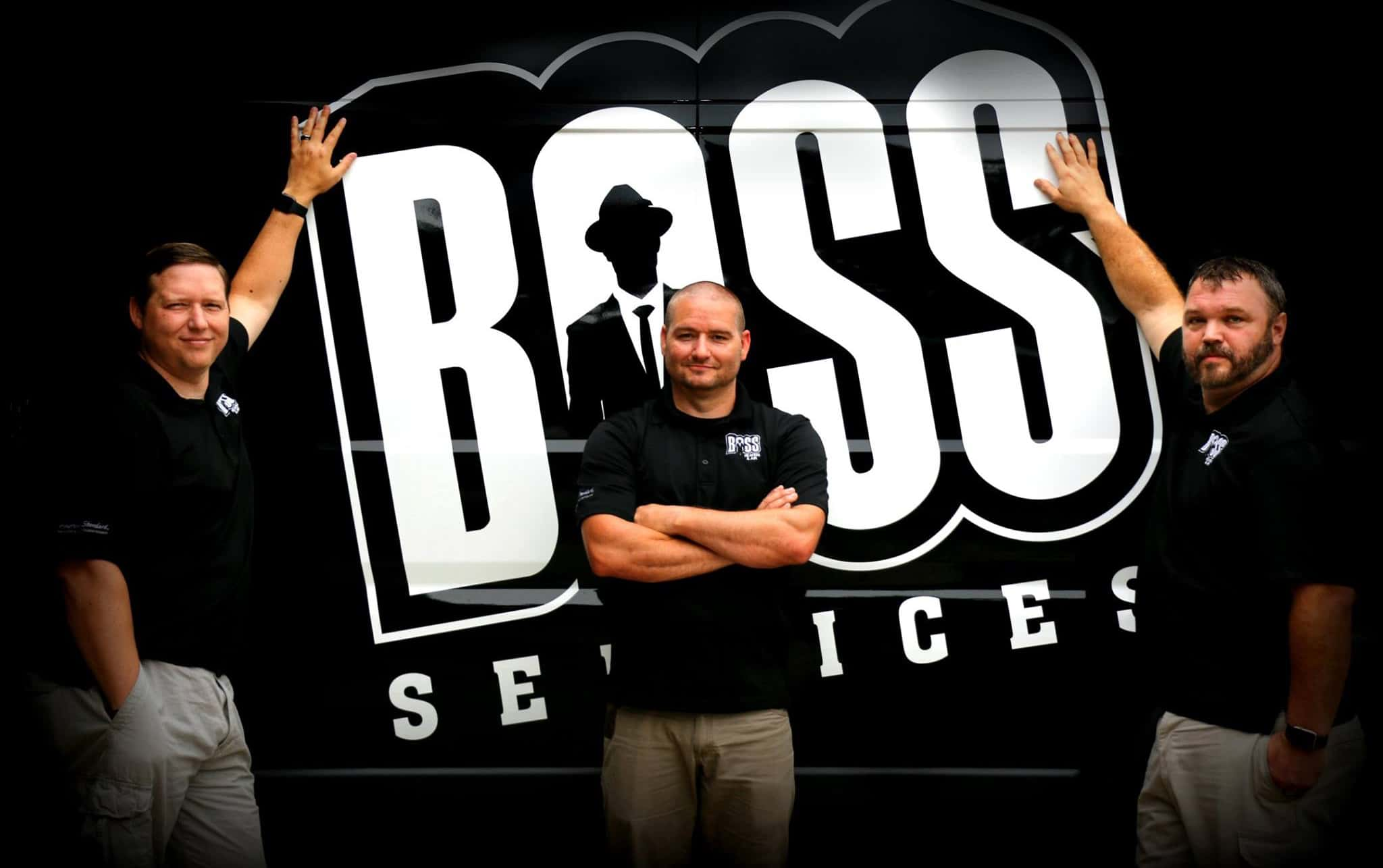 We all hear about, and sometimes have first hand knowledge of, a Christmas miracle, but this time we've got one right here at home in Michigan's Great Southwest, and it's all thanks to the guys who own and operate BOSS Services of Coloma and St. Joseph.
The guys from BOSS Heating, Cooling, Plumbing and Electrical, Jerry, Mike and Jeff, all grew up together in Southwest Michigan.
Jerry and Mike have been in the HVAC industry for more than 20 years. Jeff Spent 20 years in the Marine Corps prior to coming on board as the third partner.
The BOSS Master Plumber, "Sarge", has been a plumber for over 20 years.
BOSS Services core purpose is to serve local families at the highest level so they can enjoy safe and comfortable lives, as they work to set the standard for all such services in the Southwest Michigan region from their base of operations on E. Logan in Coloma and Hilltop in St. Joseph.
They also recognize that not everyone has the financial capability to enjoy safe and comfortable lives, so for the third year running, the guys hosted their Housewarming Holiday Giveaway for 2018 wherein one lucky winner earns a free furnace and this year they threw in free duct cleaning from the BOSS team, as well.
Jeff Street says they get inundated with lots of entries for this contest, and there are so many deserving people nominated that it becomes an increasingly difficult task to sort through, actually wishing they could give every deserving family a free new furnace.
Their winner this year, however, proved to be a slam dunk. Her name is Amanda, and she has been hit with cancer multiple times and undergone surgical procedures several times to remove brain tumors. She is currently undergoing radiation therapy for an inoperable brain tumor. Despite all of that, she maintains a positive and upbeat attitude and actually runs a non-profit organization of her own called "YouToo," which donates to children's hospitals. You can learn more about that venture by following the link below.
Jerry, Mike and Jeff recently headed out just before Christmas this past Saturday morning to reveal the winner and made the announcement through a Facebook Live video which is available on the BOSS Facebook fan page.
https://www.facebook.com/youtoocompany/
Rules in the Housewarming Holiday Giveaway preclude anyone from self-nomination, and Amanda how no idea that someone had nominated her family for the furnace replacement and duct cleaning service. She was nominated by her friend Hannah, and had now idea that she was even in the running.
The BOSS team surprised Amanda with the news that she was getting a free furnace and duct cleaning this year. They are going to remove her old furnace, clean all the duct work, and put in a brand new furnace completely free of charge.
Amanda and her family live in Hartford, and this has been an especially difficult year for them and the furnace is in dire need of replacement, so the timing is, in it's own right, a true Christmas miracle for her family.