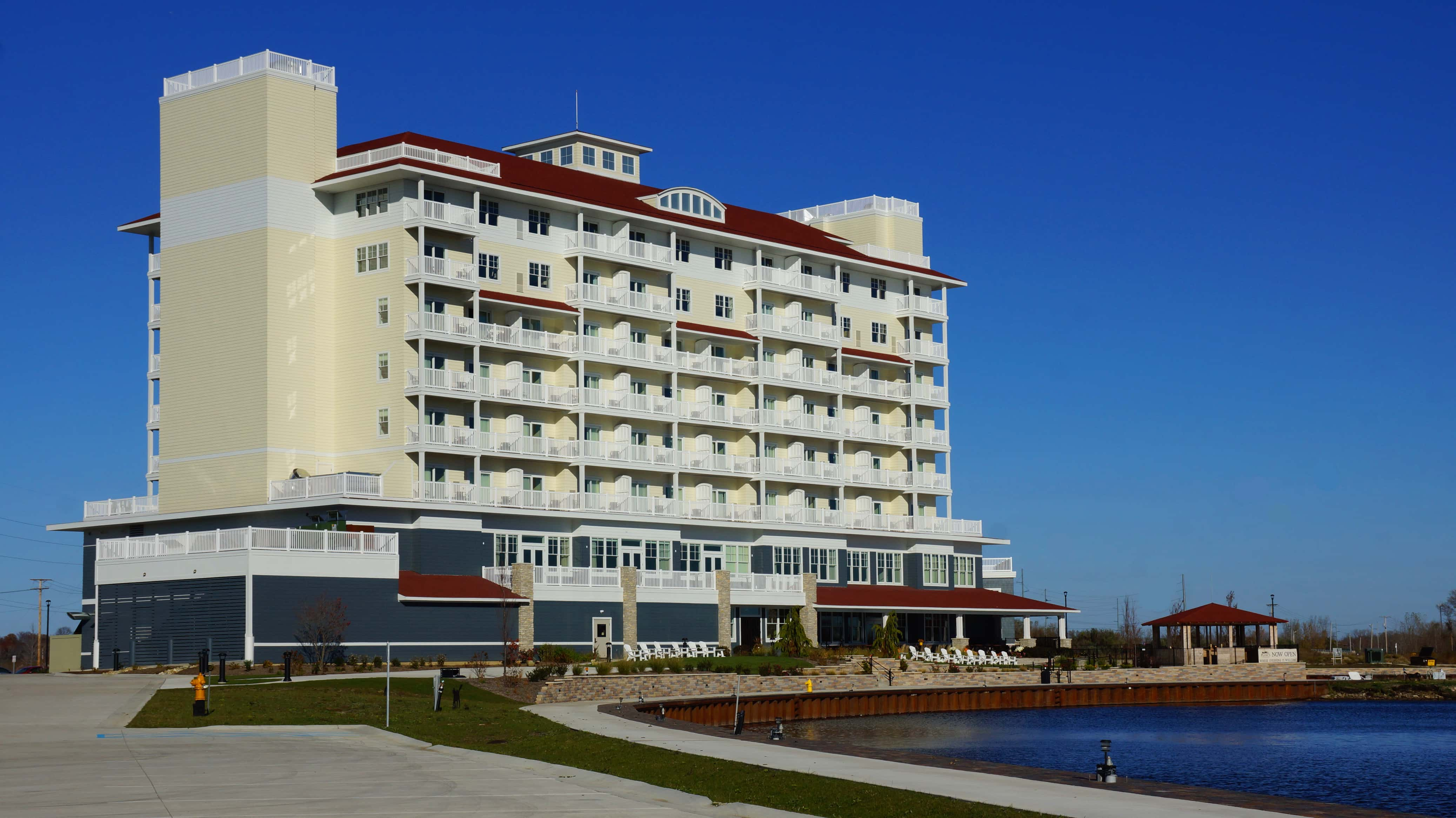 Lots of brides dream of a wedding on the beach, but they start to pale at the logistics of moving people around for the party once the vows have been taken. That's why the Inn at Harbor Shores is hosting what they are calling Southwest Michigan's Premier Bridal Show this coming Saturday, February 23rd from 1pm until 4pm along the waterfront of the inner harbor of St. Joseph and Benton Harbor.
The Inn is bringing together some of their favorite wedding vendors in their favorite wedding venue to present to you everything to make the perfect wedding day a hit with everyone from the wedding party to family, friends and colleagues on the invite list.
The bridal show will feature a full-tilt fashion show by Wedding Belle's at 2:30pm, including drawings during the fashion show, with the Inn giving away a getaway package to the Inn to one lucky couple. The Spa at Harbor Shores will be giving away a basket of goodies valued at $200, and many other vendors will be offering prizes as well.
Harbor Shores Resort Sales & Catering Manager Elizabeth Hacker says they still have 2019 summer wedding dates available to fill, so if anyone is looking for a last minute venue, this week's show would be a perfect time to line things up, or you can obviously book for 2020 weddings and beyond to match your chosen date.
Elizabeth says, "Even if you have your venue already booked, come check out our preferred local vendors." You can pre-register easily by clicking the link below:
https://www.eventbrite.com/e/southwest-michigans-premier-bridal-show-tickets-55165129387
Entrance is free if you pre-register or there is a $10 fee at the door.
Hacker says, "There will be plenty of bakeries offering their samples, The Inn will have appetizers being passed around by our own in house chef, and we will have a cash bar so you can sip your mimosa while perusing our selection of vendors."
It's your chance to plan your entire wedding from photographers, to florists, from wedding cakes or cupcakes, to photo booths, and wedding gowns.
It will also be your chance to check out the Inn at Harbor Shores Bridal Room, located on the same floor as their Harborview Ballroom where hair and makeup artists from Shear Bliss Hair Studio will be getting the models ready for their big day. That room is available as early as 8am on your wedding day to those brides who book their reception at the Inn. You can see the room in action during the bridal show.
These are the vendors on hand for the show:
Wedding Belles Bridal
Taylor Rental ~ Party Plus
Kitty Lee Photography
Music Unlimited
Mimi's Cupcakes
JellieFish Productions
B&W Charters Inc
Your Special Day by Julie
Shear Bliss Hair Studio
Meister – Witkowski Photography
Black Dog Farm and Gardens
Jennifer Mayo Studios
Spa at Harbor Shores
Freeze Frame Photo Booth
Anji Monique Photography
Party People
Meg Rodgers, Harpist
Froehlich's
Alivia Gray Studios
Dreams Come True Coordinating
The Baker's Rhapsody
John Correll Professional DJ Services
Scott Tibbles Photography
Chicagoland Popcorn, LLC
Hanson Productions
Jennifer Mayo Studios
Banter and Charm
Southwest Michigan Cycle Boats
Sweet Charity
Edenwood Rentals