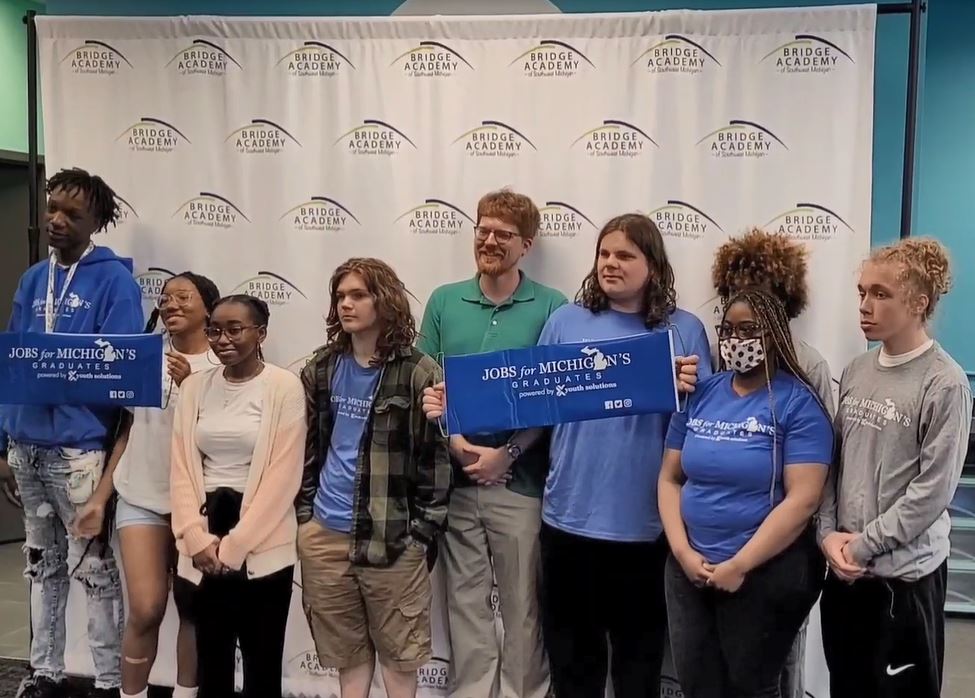 State Representative Joey Andrews was the guest speaker for Legislative Day Monday at the Bridge Academy in Benton Harbor. He told students about what it's like to serve as a state rep and took questions. Andrews told the students they don't have to become elected officials to make a difference, noting a whole team of volunteers and others is needed to make any change happen. He told us it's easy to get involved.
"You can make a career out of public service work," Andrews said. "There are a lot of jobs available. They're hiring in Lansing right now for policy analyst and staffers, that sort of thing. It's a way to make an impact without running yourself."
Students asked Andrews about reproductive rights, which he said the Legislature has taken action to protect. Student Ian Watson wanted to know about shoreline erosion.
"I live right across the street from Hagar Beach, right down the road, and it gets scary when there's no beach there at all when there used to be like 50 feet out," Watson said. "It's crazy. I just wanted to hear his thoughts."
Andrews said he's working on a plan to have a state fund to address shoreline issues. He also said he identified debt relief for Benton Harbor Area Schools as a top priority when meeting with the state House Speaker. Now, it looks like that is going to happen, as Andrews said the new state budget has a line item for Benton Harbor debt forgiveness. That's something he said previous elected officials refused to consider. We'll know in a few weeks if the plan will come through.