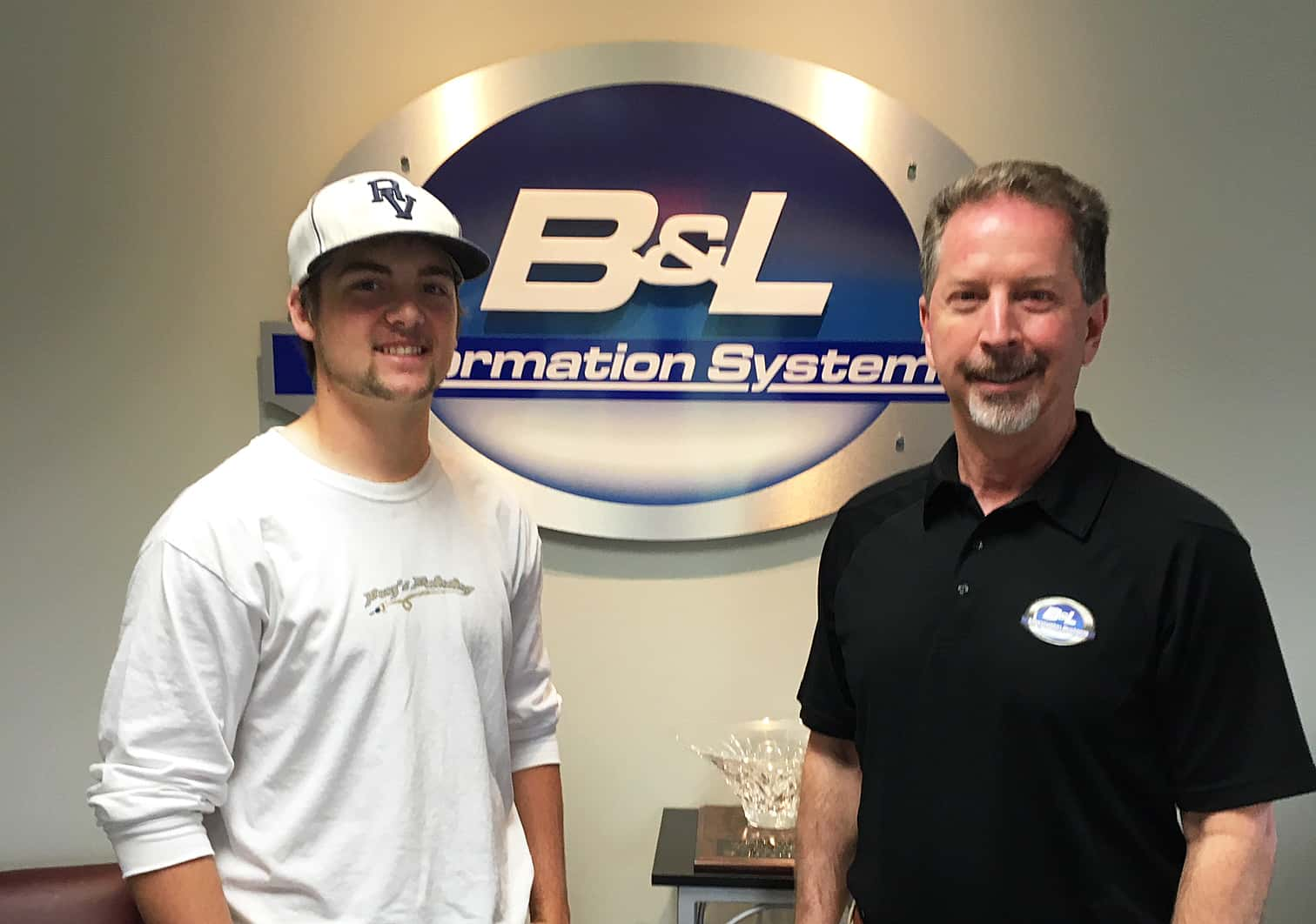 Bridgman's Dick Laney was the consummate businessman and a pure gentleman in every sense of the word, so if Josh Clark can live up to those attributes, his new scholarship from Laney's company will be the start of something great.
Clark has been named as B&L Information Systems fall 2019 recipient of the Dick Laney Memorial Scholarship. He is the 15th recipient of the scholarship, which was established in the memory of B&L Information System's founder, Dick Laney.
Josh will be a freshman this fall at Lake Superior State University in Sault Ste. Marie, where he will be majoring in Fisheries and Wildlife Management. Josh was valedictorian at River Valley High School, and also received all-state academic honors in both football and baseball. He is the son of Brad and Heidi Clark of Three Oaks.
The Dick Laney Memorial Scholarship was established in 2007, and is available to children of current B&L employees who attend accredited colleges after high school graduation.
B&L Information Systems is the global leader in cloud-based Enterprise Resource Planning (ERP) software for foundries, die casters and investment casters. Since 1976, B&L has implemented their unique ERP solutions at over 400 metalcasting operations, making their cloud-based Odyssey ERP match the manner in which metalcasters operate.  With Odyssey, metalcasters maximize their resources, minimize costs, and make better decisions faster.
In the photo accompanying this story on Moody on the Market are Scholarship Winner Josh Clark and B&L Information Systems President Phil Laney.