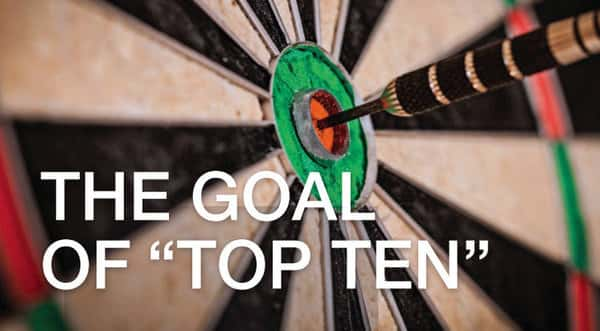 It's been a busy week for economic development around the state and region with a fresh look at a new Harbor Study for the local harbor, the City of St. Joseph's new Master Plan…a new 5-year plan for St. Joseph's Park System…Dr. Brian Long's Economic Outlook address to local chamber members…and the Cornerstone Alliance and Cornerstone Chamber's Business Recognition Breakfast. Right in the middle of it all, the Business Leaders for Michigan rolled out its 2016 Economic Policy Agenda and plans for "Building a New Michigan."
The organization's Building a New Michigan plan is a fact-based roadmap to help Michigan become a "Top Ten" economic competitor by 2020. It is the successor to Business Leaders for Michigan's earlier Michigan Turnaround Plan, which was designed to restart economic growth after the Great Recession.
Patrick Doyle is President & CEO of Domino's Pizza and new Board Chair for the Business Leaders for Michigan. He says, "Thanks to the support of the public, policy makers, business and community leaders, much of the Michigan Turnaround Plan has been accomplished, with positive results — new jobs, higher incomes and a growing population. Now that we've shored up our economic foundation, it's time for us to get building."
Doyle says while the state's economic growth has been promising, there is much more to be accomplished.
Doyle says, "The Great Recession hit Michigan harder than any other state, so while our recent growth has been impressive, we're still not where we should be in absolute terms. The Turnaround Plan headed us in the right direction. The new plan is designed to complete the mission of getting us to become a Top Ten state."
If Michigan was performing like a Top Ten state today, there would be 120,000 more Michiganders working and $11,000 more income per person annually. As Doyle says, "That's enough to pay a year's tuition at one of our public universities, or cover nearly three years of mortgage payments on the average Michigan home."
To accomplish these results, the Building a New Michigan plan calls for the following key actions during 2016:

Become more competitive by strengthening the state's fiscal stability. The plan calls for reductions in state and local debt, cost estimates for proposed legislation, and greater service delivery across jurisdictions.
Invest in key assets, particularly the state's talent pipeline. Business Leaders for Michigan CEO Doug Rothwell says, "Michigan must create more educated and skilled talent at all levels. We need to boost post-secondary enrollment and help Michiganders access the education and training programs they need to be successful."
Grow Michigan's economy by leveraging its unique assets, most notably its potential as a Global Center of Mobility. Michigan's automotive industry represents the single largest potential growth opportunity for the state.
Ensure the state's economic development efforts are growing the results we need. The state needs stronger approaches to business attraction, as well as unified economic development strategy.
Rothwell says, "We are eager to continue partnering with state and local leaders to implement our Building a New Michigan plan. The future success of Michigan is dependent upon our collective efforts to compete, invest and grow in ways that make sense."
You can see the complete plan for Building a New Michigan by clicking the link below: