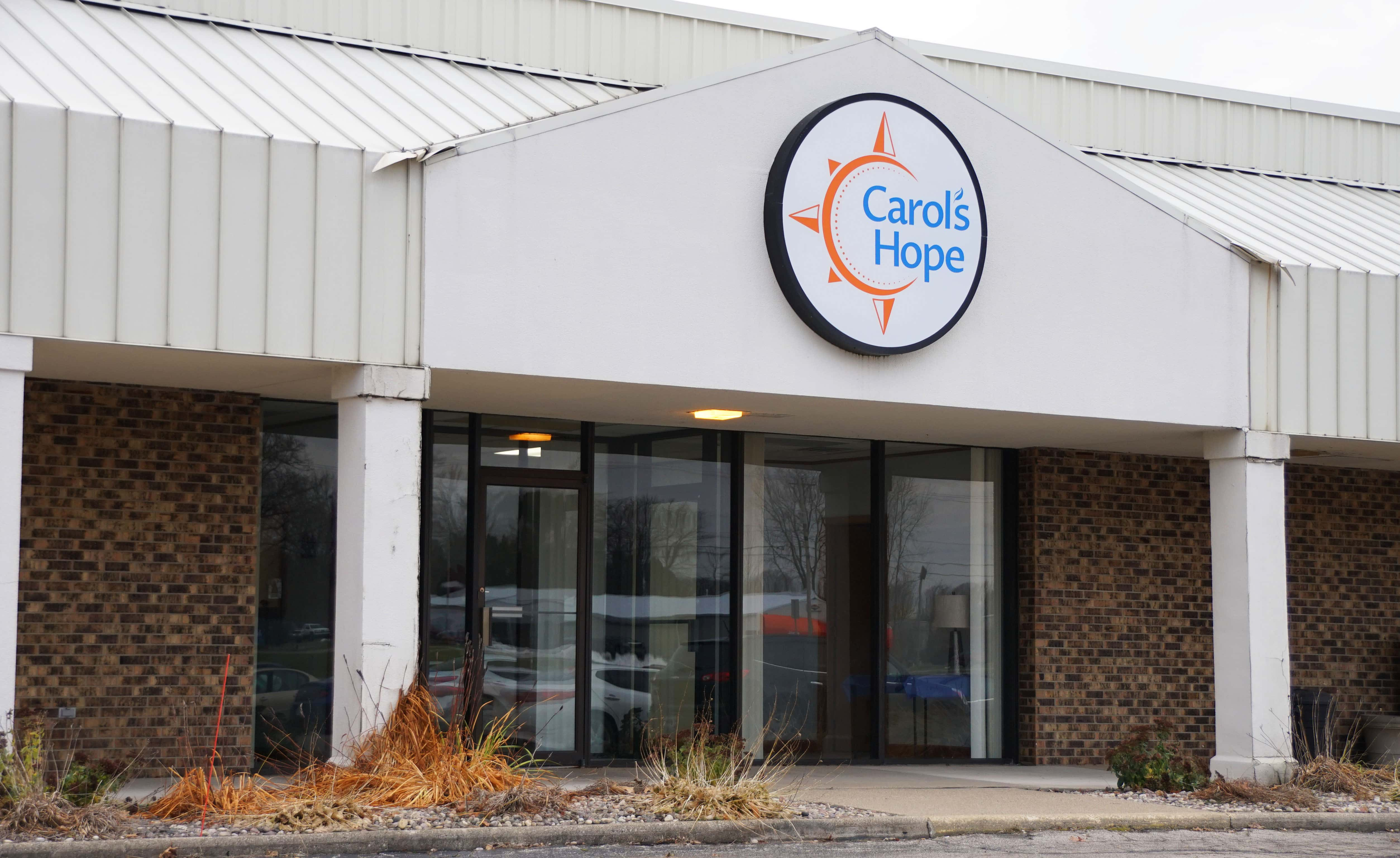 The hope that turned into a reality was celebrated in a glorious fashion today with a substantial crowd turning out for ceremonies hosted by the Cornerstone Chamber of Commerce for the official ribbon cutting at the new home of Carol's Hope this afternoon, Tuesday, December 12th.
The brainchild of long time community leader Carol Stockman, Carol's Hope -- situated alongside Pater True Value Hardware in Royalton Township -- provides assistance for individuals in crisis due to substance abuse.
The new center will operate as a 12-hour crisis intervention facility, as Carol's Hope provides a supervised and supportive setting for individuals with substance abuse and co-occurring disorders. As an alternative to emergency room care, the center provides clients a welcoming environment during a critical moment, where they can develop a recovery plan and connect to services.
Upon entry, Carol's Hope staff will conduct a needs assessment for each client and, in turn, help the client create a personalized recovery plan. That comprehensive plan is designed to address the client's substance use disorder, alongside other social needs such as housing, food, clothing, and both medical and mental health care. Clients will receive information on, and assistance in, obtaining treatment funding and referrals, as well as linkages to other recovery resources.
You can learn more about the newly christened center as shared in this recent story here on Moody on the Market when a major grant was made to help make the center a reality:
https://www.moodyonthemarket.com/carols-hope-is-becoming-a-grandmothers-reality-in-royalton-township/
Carol's Hope, named after Carol Stockman, is open to anyone, 18 years of age and older, with or without insurance, Monday through Friday from 8:00 am to 8:00 pm to start, and will eventually grow to 23 hours per day, seven days a week.
If you, a family member or friend need help overcoming substance use disorder, you are encouraged to call the professionals at Carol's Hope at 269-556-1526.
The new Carol's Hope Center, visited by dozens of friends during today's open house, is now up and running at 4032 M-139 in St. Joseph, alongside Pater True Value Hardware at the Scottdale Crossroads in Royalton Township.