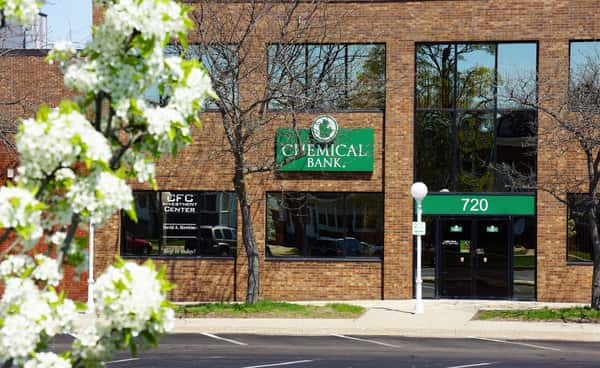 Chemical Bank's proposed merger with Talmer Bancorp undergoes one final test tomorrow, preparatory to the final stages after Talmer shareholders gave the nod last week. Chemical Financial shareholders have their say regarding the merger tomorrow.
Talmer Bancorp is the holding company for Talmer Bank & Trust. They have announced that shareholders approved the merger of the two banks last week when more than 99-percent of Talmer shares cast at a meeting on Thursday voted in favor of the merger.That merger will make Chemical Bank the largest bank headquartered in Michigan. Following tomorrow's vote by Chemical shareholders, the merger still requires final regulatory approvals.
Gary Torgow is Chairman of the Board for Talmer Bancorp. He says, "Talmer has focused on serving the interests of its shareholders and the communities where it operates." He adds, "Talmer has delivered significant stock value performance during this period and it has invested heavily in its communities through jobs, loans, economic stimulus and community initiatives."
The merger is currently valued at approximately $1.4-billion, up from $1.1-billion at the time of the announcement in January. Talmer shareholders will receive 0.4725 shares of Chemical common stock and $1.61 per share in cash. The valuation of the transaction will fluctuate based on Chemical's stock price between now and the time of the closing.
David Provost, Chairman & CEO of Talmer Bank says, "We are pleased that Talmer shareholders supported the board with such overwhelming approval, and recognized this merger as a win-win."
Talmer Bancorp is headquartered in Troy, Michigan, and is the holding company for Talmer Bank & Trust, which operates branches and lending offices in Michigan, Ohio, Illinois, Indiana, and Nevada. The bank offers a full suite of commercial and retail banking, mortgage banking, wealth management and trust services to small and medium-sized businesses and individuals.
Once the deal is complete Chemical, which has widespread presence in Michigan's Great Southwest, will have 266 offices and more than $16-billion in assets. The merger also will afford Chemical its first presence in Southeastern Michigan as the bank continues to grow through acquisition.