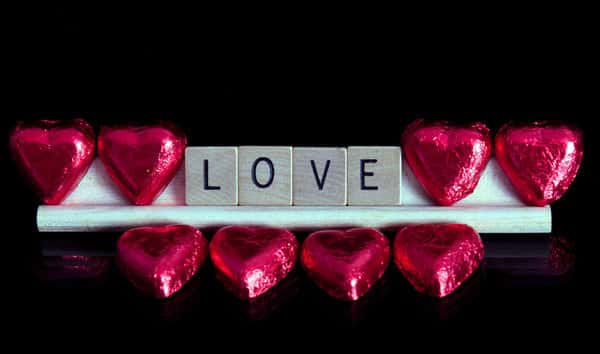 No self-respecting chocoholic or chocophiliac is going to sit around and wait all the way until Sunday's observance of Valentine's Day to get in some serious Chocolate Love between now and then. Why would they when my friends Cynthia Hagedorn and Whitney Behnke are teaming up for another in a series of downtown tours featuring food-and-beverage sampling coupled with some culture and fun.
Hagedorn's Square Peg Events organization, in cooperation with Behnke's St. Joseph Today, presents another "Progressive Tasting: LOVE Chocolate LOVE" this Thursday evening from 5:30pm until 8pm in downtown St. Joseph.
As Cynthia puts it, "Whether you're coming out with friends, family, or that special someone, this event is open to all and will feature chocolate-inspired drinks, foods and fun." She is the Executive Director of Square Peg Events. She promises, "You will see, hear and taste the experience. The hosting locations will give you an opportunity to get a look 'behind-the-scenes' with great stories and a great groove. Feel free to make this unique adventure your own party within a party, if you like. This is going to be a great night out on the town not to be missed."
Hosting locations for "LOVE Chocolate LOVE" include Baroda Founders Wine Cellar, Kilwin's of St. Joseph, Lazy Ballerina Winery and Food District Restaurant. Featured locations include The Candlestick Maker, Bound for Freedom and Chartreuse Art Gallery, with check-in occurring at Purely Michigan.
Hagedorn says, "Our Progressive Tastings have a little bit of grit, a little bit of sass, and are a lot of fun." She wants to make it clear, however, that "These are not pub crawls. There's an educational component for intellectual, fun people who like to go out and learn something while enjoying a nice beverage and interesting food pairings. We gear these tours to encompass a variety of different kinds of food and beverages, and an array of unique venue experiences."
Whitney Behnke is Executive Director of St. Joseph Today. She contends that St. Joseph is the perfect venue for Progressive Tastings. She says, "We're excited, once again, to be able to offer something fun and unique to do in the offseason. The close proximity of the venues to one another and the stunning lake bluff views from the downtown area provide the perfect environment for a fun evening that participants are going to want to experience again and again. These tours are one-of-a-kind experiences for locals and out-of-towners alike."
Cynthia notes, "Our Tastings are about the experience, and not just about how much you'll consume — although, trust me, you will be full." She says, "You'll share fun moments with old friends and meet new ones, all while discovering downtown St Joseph. I would encourage out-of-towners to contact St Joseph Today for great hotel recommendations. This is an awesome way to see the city. You can attend the Progressive Tasting and stay overnight at one of St Joe's fabulous hotels, get up Friday, have a wonderful breakfast and shop the rest of the day."
"Progressive Tasting: LOVE Chocolate LOVE" will be held rain or shine. Ticket availability is limited. Tickets are $35 per person and can be purchased through the St. Joseph Today Welcome Center at 301 State St. Advance sales only — no door sales will be available. Groups are welcome, and casual attire is appropriate. Participants must be 21 years of age or older. Tickets are non-refundable. For more information, contact St. Joseph Today at 269-985-1111 or visit www.stjoetoday.com; or Square Peg Events at 616-510-3599, email info@squarepegevents.com or visit www.squarepegevents.com.