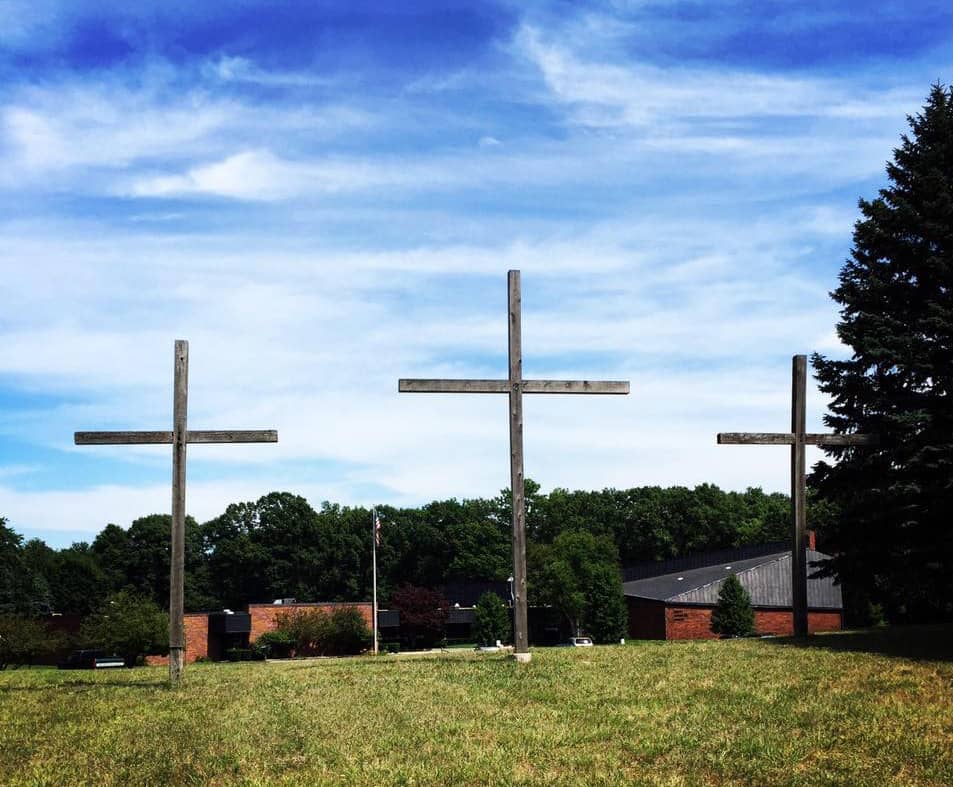 ---

---
Have you ever wondered what was behind the hill with the three crosses on Cleveland Avenue, near Glenlord in Stevenville?  As it happens, the church and school behind that hill is none other than Christ Lutheran Church and School and big things are happening there!  From the recent implementation of an outdoor education program in partnership with Sarett Nature Center to a hot lunch program run by a Le Cordon Blue trained chef, this "school behind the hill" is worth checking out.
Christ Lutheran School ("CLS") offers a robust, accredited curriculum that is on a continuous improvement program through the National Lutheran School Accreditation body.  CLS is a great option for any family seeking a Christian education for their child.  CLS students come from many Christian backgrounds, meaning one does not need to be Lutheran to attend.  The students benefit from the mission-oriented approach of proclaiming Christ's love through action in the community.  Examples include:  serving meals at the Soup Kitchen, supporting several different charities through chapel missions, collecting food for local food pantries, and visiting and singing at local nursing homes.
The CLS program also offers all the extras necessary to create well-rounded individuals.  CLS recently partnered with Sarett Nature Center to bring outdoor education as an enhancement to their existing curriculum.  This outdoor education program includes regular visits to the on-campus ravine, as well as numerous field trips to the Sarett Nature Center.  CLS offers a strong art curriculum, with a structured sequence of experiences that build upon one another beginning in Kindergarten and progressing through 8th grade.
CLS also has a strong technology program boasting a Chromebook for every student in 1st through 8th grade and an iPad for every student in Kindergarten.  CLS recognizes the responsibility that accompanies the use of such technology and regularly teaches on the importance of online safety to its students.  CLS also offers many extra-curriculars, such as sports and a band program.
It should not be surprising to you at this point to learn that space is limited at this unique school.  However, registration is now open for preschool through 8th grade.  You may contact the school to schedule an in-person tour or take an online tour.
And don't worry if your student is in one of the upper grades—it's not too late for them to benefit from a CLS education.  CLS has a proven record of successfully integrating students who join at any grade level, where they quickly become part of the CLS family benefitting from the outstanding 10:1 student-teacher ratio.
Christ Lutheran School is located at 4333 Cleveland Avenue in Stevensville, Michigan and offers accredited Christ-centered education from preschool through 8th grade. To request more information use the form below or call 269-429-7111.
---