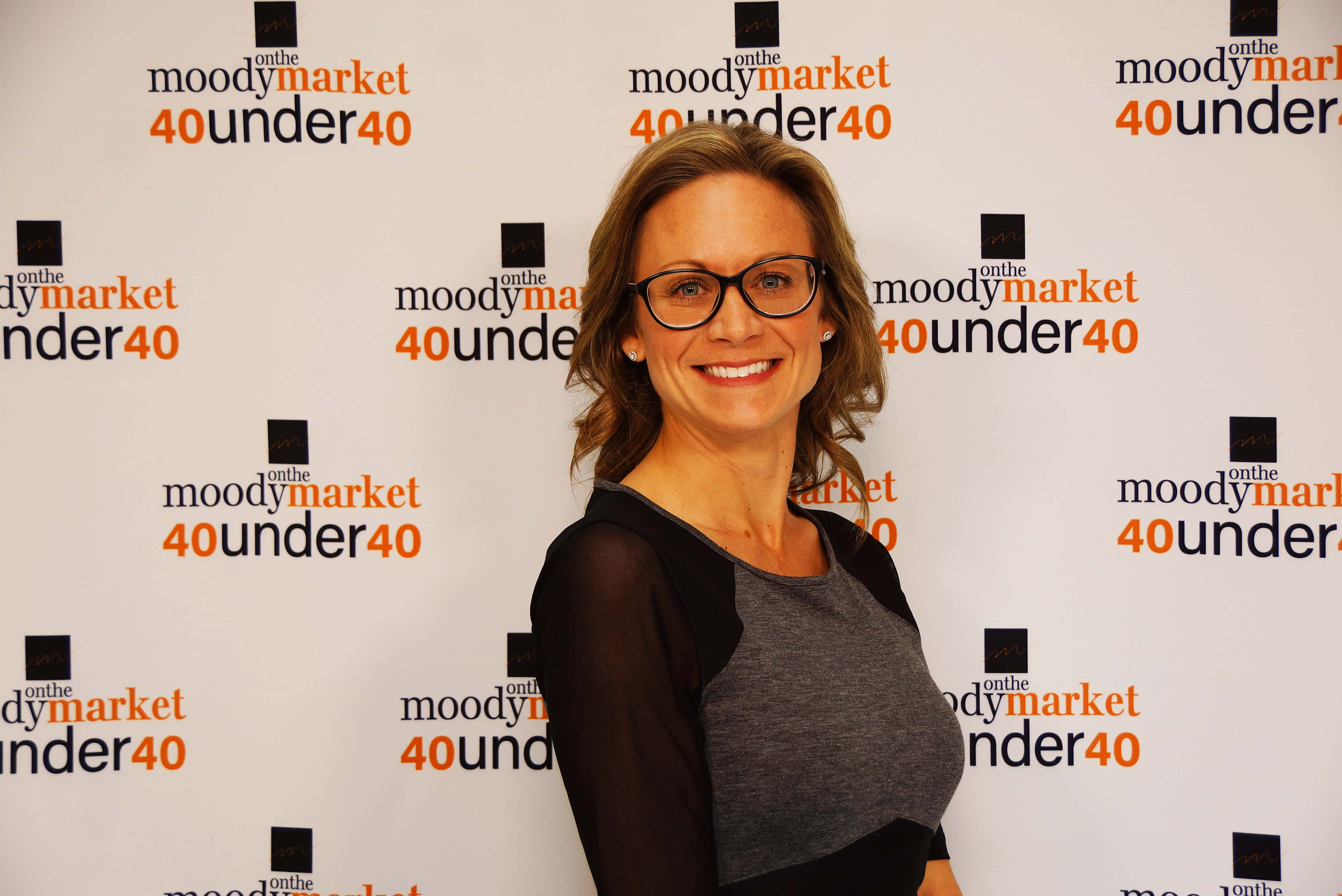 Name
Christina (Frank) Mantei
Company/Organization
Cornerstone Alliance
What Does Your Company/Organization Do?
As Berrien County's lead economic development agency, Cornerstone Alliance collaborates with companies and partners with municipalities to lead attraction and expansion activities all focused on improving the business climate and making the region more competitive for jobs and investment.
Age
36
Accomplishments
The accomplishments I am most proud of are:
I put myself through school, obtaining my degree was a personal goal from a very young age. I am a graduate of Siena Heights University, Adrian Michigan.
Another accomplishment I am most proud of is my career, which includes becoming Executive Director of Big Brothers Big Sisters of Berrien & Cass 6 months shy of my 30th birthday and my current role as Director, Investor Relations with Cornerstone Alliance.
Other accomplishments include: Graduating in the inaugural class of The Leadership Accelerator; Having held a leadership role with Michigan's Great Southwest; Former member of the United Way Campaign Design Team; Current member of the United Way Investment Team; and actively volunteering with multiple organizations.
What else do you hope to accomplish by the age of 40?
I hope that I am able to accomplish many things, both personally and professionally, before I turn 40 (and then many, many more after that), but mostly I hope that I will continue to be a champion for our community – working hard to contribute positively to making Southwest Michigan the best place to live, work and play!
Education
Bachelor of Arts – Siena Heights University, Adrian Michigan, plus several industry specific certificates.
Residence
St. Joseph, MI
Where were you born?
Niles, MI
What was your first job?
My first job was the best job ever! I worked as a cashier at a Quality Farm and Fleet, a farm store that sold everything from cattle feed to tractors. I loved my time there! I am definitely NOT a farmer….but learned so much – like how to drive a tractor…okay, more like how to drag race a tractor – and I met some really great people!
Best advice you ever got?
Don't be an asshole. I honestly think this is the best advice I was ever given, and it applies to every situation in life. Pretty simple.
Who inspires you most?
My son, Morgan.
That one thing about you we'd be most surprised to learn.
I absolutely love antiquing!! Anyone who has ever been to my home knows that my home is me! I have so many unique, interesting, unusual things, that are my very most prized possessions! The other thing many people do not know, is that I am a bargain hunter….so many of my most favorite things cost next to nothing.
What do you love to do in your downtime?
Pretty much anything outdoors – biking, paddle boarding, gardening – and spending time with my family! I love to travel!! I also have a love affair with Lake Michigan, so often times you can find me at the beach, hiking the dunes, or just soaking up the sun!
What book are you reading now?
The Happiness Equation: Want Nothing + Do Anything = Have Everything by Neil Pasricha
Volunteer activity you love the most.
Anytime I get to work with youth! I love getting the chance to encourage young people to make big goals, work hard and be successful!
What motivates you to give back to your community?
I love my community – it is the place I have chosen to have my career, raise my children and make my home. I am humbled by all of the amazing people and opportunities I have known in this community and that motivates me to give back!
What Superpower would you most love to have?
I would love to be able to hear peoples' thoughts – just think of how interesting that would make things!
What does this honor most mean to you?
This honor means a lot to me, but more than anything I am humbled by the recognition. I have been so blessed in my life to have had so many wonderful mentors, and strong leaders, as bosses and colleagues – Each of them giving me advice, positive motivation and encouragement – with this honor, I am hopeful that I will do the same – I hope I too will encourage and maybe even inspire someone to achieve their dreams!