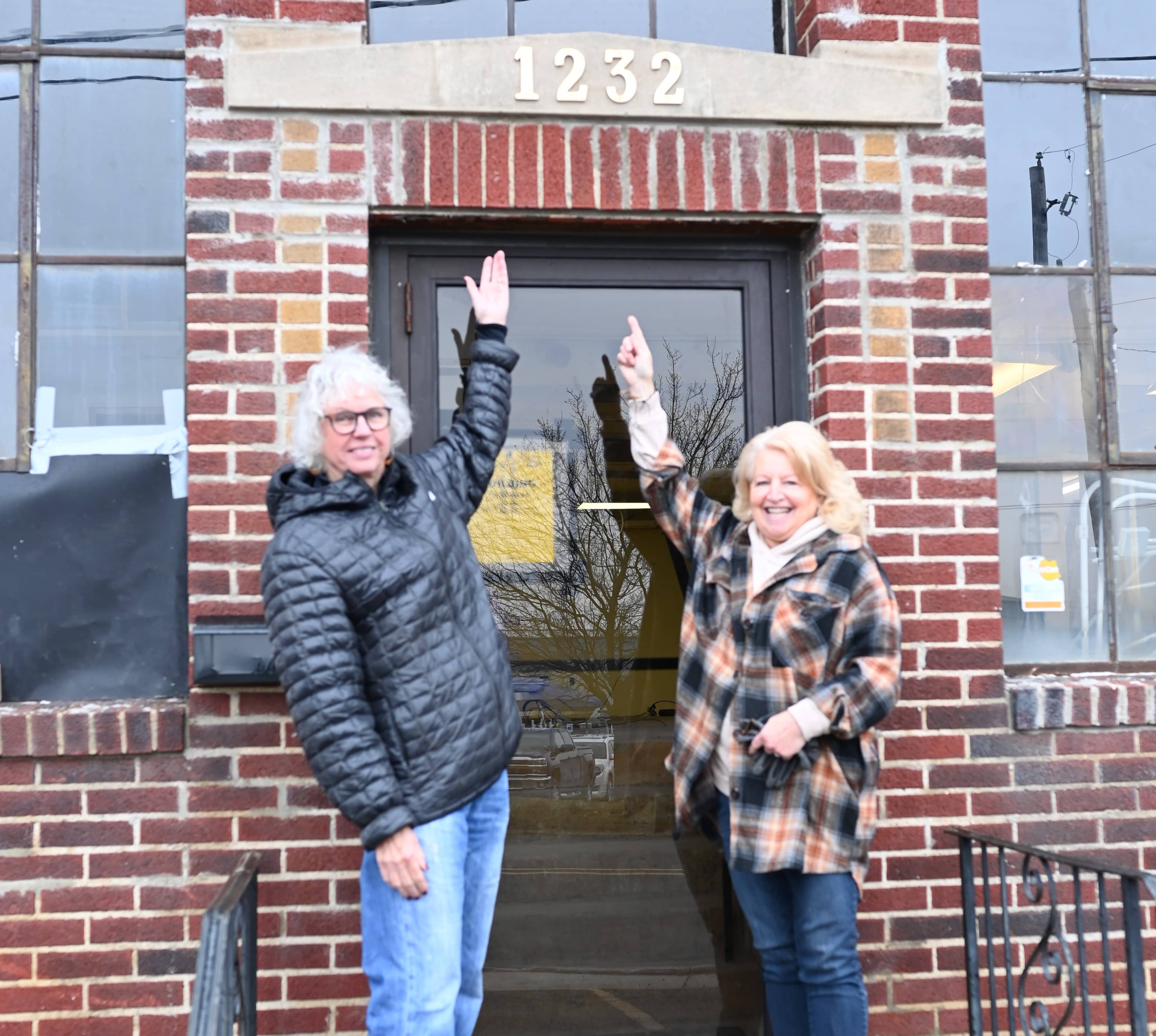 For Gail Michel and Diane Wallenius, it is a full-fledged passion for connecting people with things that are new, old, whimsical, or precise. It's also about having fun.

They've each had extensive experience in their respective business areas. Michel is a retired professional for retail furniture stores. Wallenius, an active healthcare volunteer, has expertise in vintage wares and antiques.

After retiring from the retail furniture industry, it was Michel's dream to start her own store. She found information and inspiration from Wallenius, who had already established Vintage Goods in Three Oaks. Michel opened Uncommon Things in Marshall but quickly outgrew the space. Through her business workings, Michel relied heavily on Wallenius's expertise and the two grew to work so well together they decided to partner in a new joint venture.

By May 1, the pair will open a new store in the former Premier Promotions Twin City Engraving building at 1232 Broad Street in downtown St. Joseph. Their store will carry the same name as their address, 1232 Broad Street.

"It will have a little bit of everything for everyone… We'll have antiques. We'll have vintage. We'll have brand new goods. We'll have custom upholstery that people can come in and go, 'How do I get this as a sectional?' They'll be able to order it. We'll have gifts, a garden section, women's clothing, a men's area. We just want this to be a fun shopping experience," said Michel.

The store will be curated with goods and services chosen by the store's owners. Some consignment will be there but carefully mixed in with the store's themes.

"We just want this to be a fun shopping experience. We talked about when we go out on the hunt for finding things, what we expect from stores, how we like to be treated, and from all that tribal knowledge we're going, yes, let's do this," said Wallenius.

"My store previously and Diane's are very curated. We pick and choose what goes in. We tell stories. We show people how to take new product to mix with old. Old product and mix with new. We find interesting pieces that are worth saving, that has worth, that has value, and people will love it," said Michel.

In a building with 16,000 square feet, Wallenius and Michel are only occupying half of that, for now. They've been busy renovating the interior, taking down nearly all non-load-bearing walls, pulling up industrial carpeting, grinding the cement floors, bringing things to code, and exploring everything the building has to offer.

"There's so many quirks and fun little areas. When I would drive by, I would say, 'This is a fabulous building that's being underutilized… We need to save this building and let people experience it.' I know St. Joe because it's my home. For the people that live here and those that come from all over the world, we thought this is the right spot and that's why we chose it. But really, I think the building chose us. I really do," said Michel.

They're taking the address of the building as their business name to honor the structure's history. It was built in 1901, and from 1978 forward it was home to Premier Promotions Twin City Engraving until they moved to their Washington Avenue location.

The new occupants are curious to know why there's a three-story vault built into the structure with a natural cork lining that seems to soundproof the windowless and dark but spacious room. While its past might be obscured by time, the space seems perfect as a staging area and warehouse for their goods.

Setting up shop in a historic building during Women's History Month is not lost on Michel and Wallenius.

"We're historic women too. Yes, it's true. I mean, I think with what (Diane) has done with her life and my professional career, we've built on that. And we embrace that idea of being women business owners and really putting a dent into what we can be," said Michel.