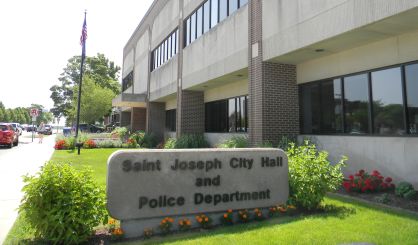 St. Joseph City Commissioners are hoping to see some adjustments to the Krasl Art Fair as they wait to approve the event for 2023. Krasl Events Director Jamie Balkin laid out plans for the next fair at a Monday meeting, and Mayor Laura Goos had questions about the recent model of a $5 charge to enter the fair. She proposed that be changed to a "suggested donation" for entry.
"I think that would be much more palatable," Goos said. "I do think it feels a little bit like gatekeeping, and I don't think any of us want that."
Balkin said she'll come back with a revised proposal, but noted there have been benefits to the fee.
"We have been down on crime since we started charging a ticket fee," Balkin said. "So, there are pluses to the ticket fee as well. I agree we don't want to leave it so people fee excluded, but there are benefits to the ticket fee in that regard."
Plus, Balkin noted the fee raises money for the Krasl to put on free public events. She also said anyone can get a free fair ticket if they request one. Commissioners suggested she come back next month with an updated fair plan. In the meantime, commissioners tabled the event request.