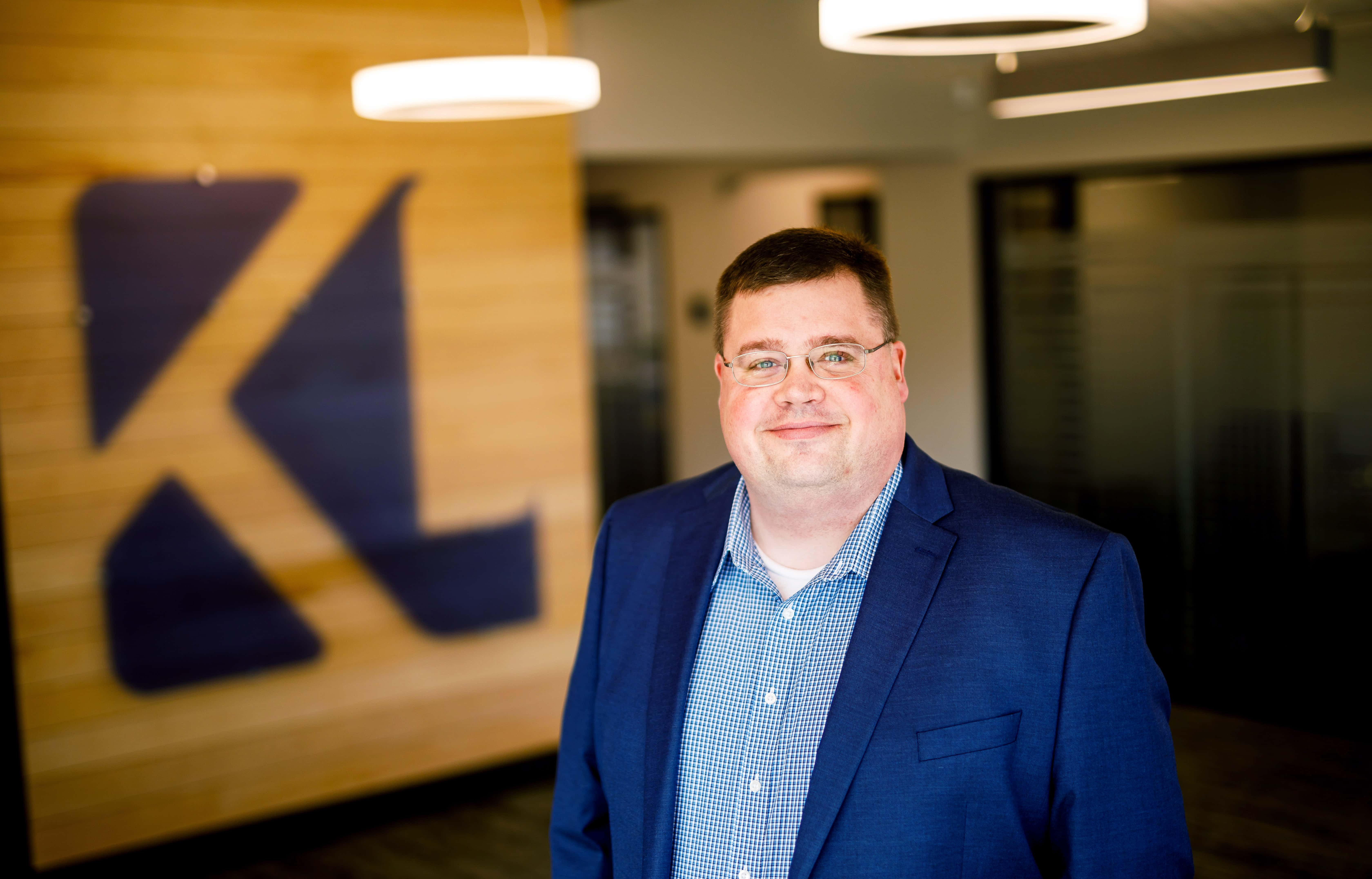 ---

---
If you attend a function for the Humane Society of Southwestern Michigan, there is little doubt you will run into Alex Schaeffer. If the St. Joe Lions are performing a community service, look for Alex at the forefront. He's one of the most recognizable faces in the crowd at Cornerstone Chamber events, and that's what his colleagues at Kruggel Lawton CPAs love about Alex. Frankly, that's what the community loves about Alex, and now he's achieved a new milestone at work. He's been made partner. In fact, he brings the partner ranks to a "baker's dozen" — 13. He just might want to have that as his new lucky number going forward.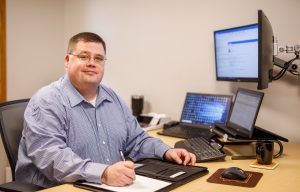 Alex Schaeffer, CPA, is a business leader's dream. A guy who works diligently for the firm, for his clients, for his community, his family, and everyone around him. That's why there's little doubt that Schaeffer has earned his promotion to partner in the firm's audit and assurance practice effective this past New Year's day.
Kruggel Lawton CPAs, the regional full service accounting and business advisory firm, recently moved to new quarters on Upton Drive a short walk from the shores of Lake Michigan.
Barry Hall, CPA, is Managing Partner at Kruggel Lawton. He tells us, "Alex has proven himself to be a reliable and valuable member of our team." He adds, "Clients consistently speak of his outstanding service and he is recognized by his colleagues and industry peers for his high level of professionalism and extensive technical expertise. We are very excited to see Alex in this new role."
Schaeffer has more than 17 years of experience, with a specialized focus on clients in the education and government sectors, having executed audits for school districts across the state of Michigan. He has extensive experience with audits conducted in accordance with the Uniform Guidance, as well as strategic planning, financial management, and governmental regulations compliance.
Professionally, Schaeffer is a member of the American Institute of Certified Public Accountants (AICPA) and the Michigan Association of CPAs. Additionally, he is a member of the Michigan Department of Education's Single Audit Referent Group and 1022 Committee. He is also actively involved in the Michigan School Business Officials (MSBO). Three years ago, in 2016 Schaeffer was named Young Business Leader of the Year by the Cornerstone Chamber of Commerce.
Alex Schaeffer is steadfastly committed to Michigan's Great Southwest, having grown up locally and graduated from Lakeshore High School in Stevensville. After receiving bachelor's degrees in accounting and finance from Western Michigan University in Kalamazoo, he returned home to build his career.
Schaeffer now lives in St. Joseph and has an extensive network of family, friends, clients and professional associates throughout the area. As noted, his community involvement includes serving as board treasurer for the Southwestern Michigan Humane Society and Benton Harbor Soup Kitchen, board member for the Southwest Michigan Chapter of the American Red Cross, and a member of Saint Joseph Lions Club.
Kruggel, Lawton & Company, LLC, is a full-service accounting and business consulting firm offering assurance services, tax compliance and consulting, estate planning, business valuation, business accounting services, and executive searches. Kruggel Lawton also offers national and international resources as an independent member of the BDO Alliance USA. They have offices located in South Bend and Elkhart, Indiana, St. Joseph, Michigan, and Knoxville, Tennessee. You can visit online by clicking this link:  http://www.klcpas.com to learn more.
---

---