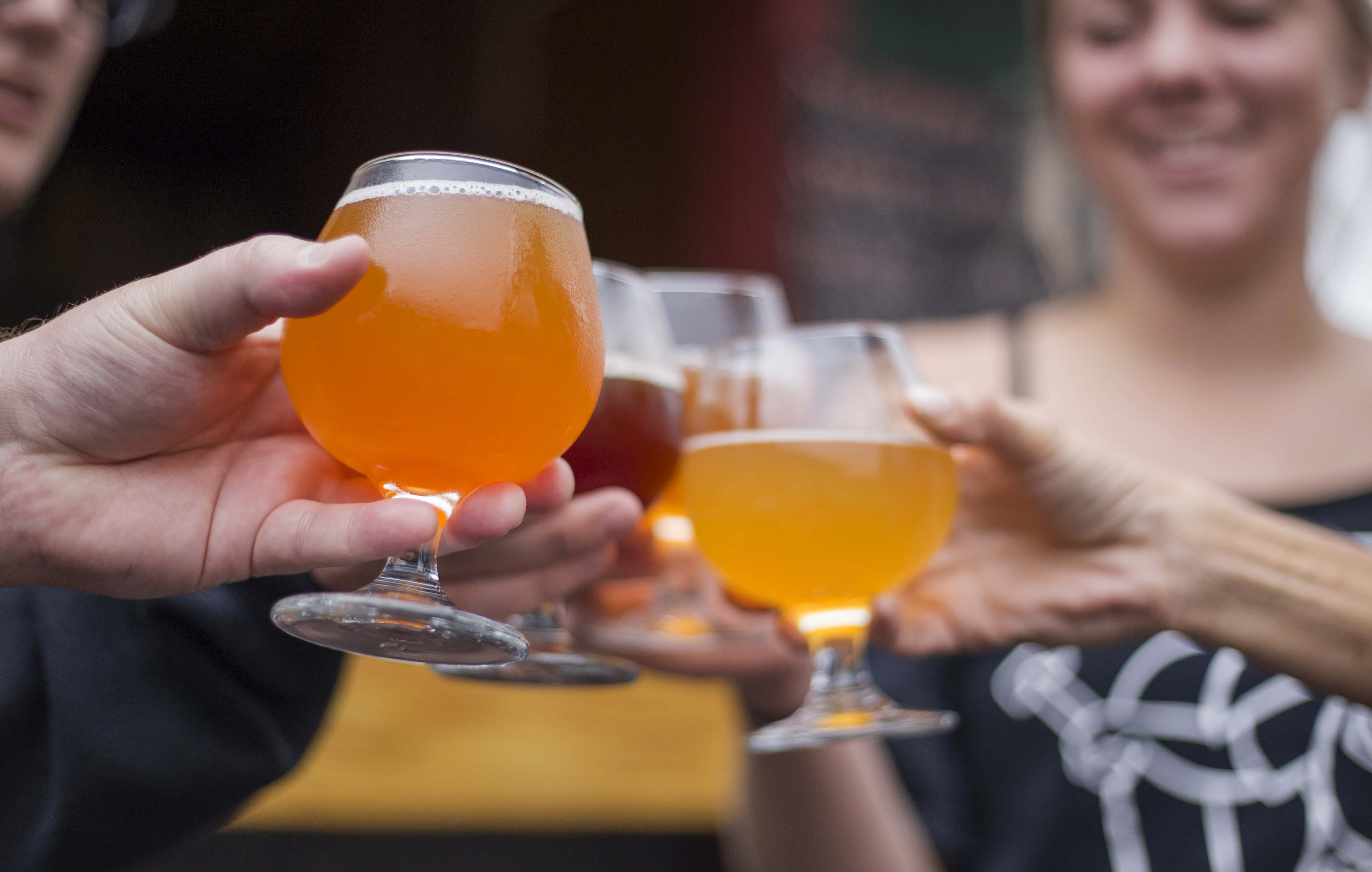 When The Livery Microbrewery in the Benton Harbor Arts District came up with the idea of hosting Community Pint Nights a couple of years ago, even they probably didn't foresee the amazing impact that their regularly hosted Pint Nights would have. Suffice it to say, The Livery is hoisting a celebratory pint to the entire community for making the series an incredible success.
In fact, Kelly Vega, who serves as Founder of the Community Pint Night concept and maintains the program as its ongoing Manager, says that the myriad active members of the Pint Night Community have turned the third year of Pint Nights into "the best year yet!"
Vega is issuing a community-wide "thank you" to everyone who has helped turn the wheels of progress and has issued her annual report.
She says, "This is what we accomplished together in 2018:"
The Livery collaborated with over fifty 501(c)3 organizations to create awareness and raise money for local non-profits.
$5350 was raised by supporters at Community Pint Nights!
The Livery donated $3220.
Since the first Pint Night in 2016, Michigan's Great Southwest has helped raise a total of $13,350 and The Livery has donated $7,500.
That's a combined impact of just under $21,000 or an average of nearly $7,000 per year.
Kelly says that 2018 brought several nights of live music, a huge silent auction that raised almost $1,000 for Harbor Country Mission, tons of awesome raffles, visits from the Sarret Nature Center by two snakes and Cookie the Owl visited, enough awareness raised by Voters Not Politicians to pass Proposition 2 in November, creation of "My Maria" Caramel Cream Ale which was both created and brewed by Brookview School supporters (and is still on tap!), multiple Community Walks, Runs, and River Paddles which coincided with Pint Night fundraising, construction of an extremely accurate LEGO Livery model built to help support the Silver Beach Carousel/Build Your Way Around Town event, appearances by adoptable animals brought in from Hearts of Hope, Animal Aid, Seven Star Rescue, and the Humane Society of Southwest Michigan, an actual in house power outage, and thousands of supporters who tipped back a pint (or two!) on Thursday nights to have helped make it all happen.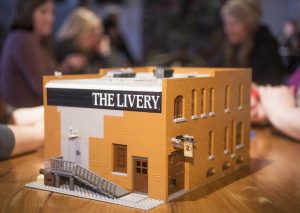 Vega and her colleagues at The Livery have issued a sincere congratulations to the community non-profits and a huge thank you to all the donors and supporters who mad it all happen. She adds, "We are looking forward to what we can make happen in 2019. as it has been proven for the third year in a row; when our community works together, anything is possible!"
She also reminds groups that booking for Community Pint Night in 2019 is now officially open, so if you know of a non-profit organization interested in a relaxed, fun, and effective way to raise funds and awareness for their cause, you can email her at: kelly@liverybrew.com to book your 2019 Community Pint Night today. She cautions you to hurry, however, inasmuch as dates are booking quickly.
Kelly adds, "Thanks again for your support of Community Pint Night! We will see you at The Livery on Thursday Nights from 5-8pm, starting January 2019."