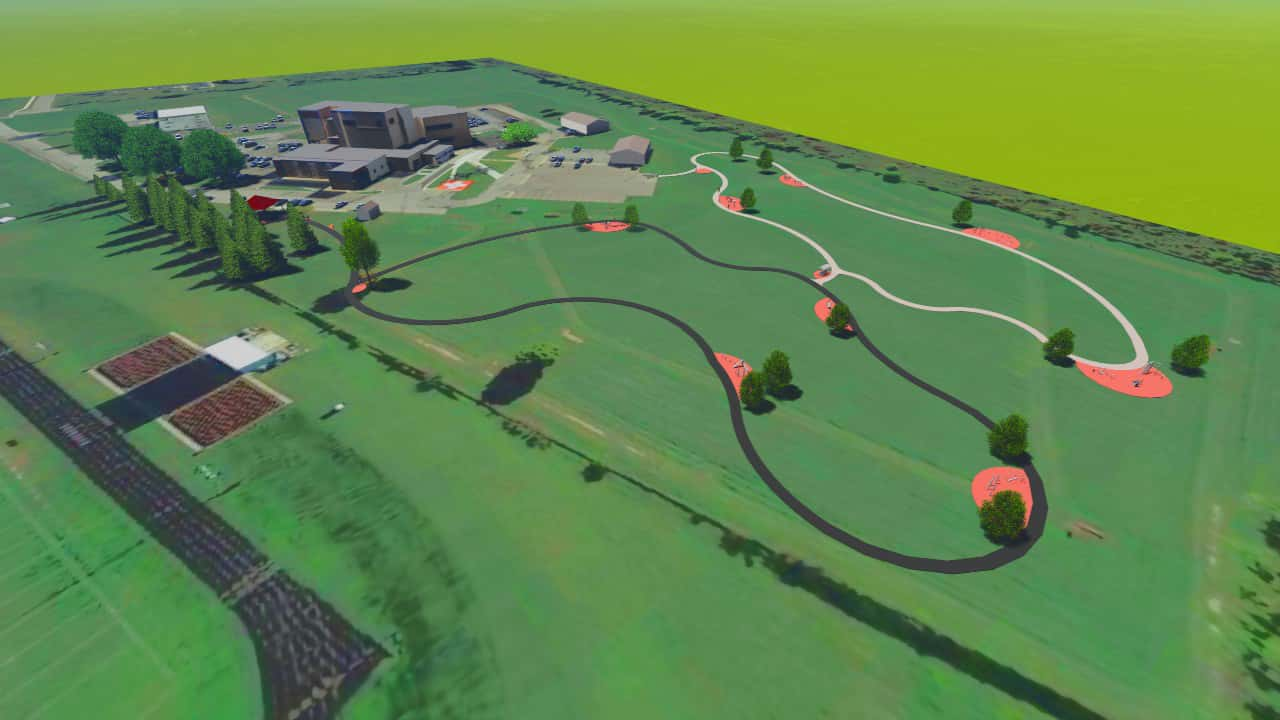 Spectrum Health Lakeland has announced the community fundraising total for their newly named George and Janet Lane PARCOURSE at their Watervliet location.
Members of the community raised $35,707 in just two months in support of the free community fitness track. The Michigan Economic Development Corporation matched $35,000 through their Public Spaces, Community Places program, bringing the total $70,707. The PARCOURSE campaign has generated over $365,000 – well above the project's fundraising goal.
"This project was fully funded by philanthropic donations which is a testament to our community's commitment to health and wellness," said Brandi Smith, Vice President of Philanthropy, Spectrum Health Lakeland. "We're especially grateful to our foundation board members for their passion in leading this campaign."
Once completed, the PARCOURSE will be open to the public from dawn to dusk. Renovations for the PARCOURSE will feature two quarter-mile asphalt loops to accommodate individuals with disabilities that may need to use wheelchairs or other mobility aids. Each loop will also feature four stations with different types of professional grade exercise equipment for all fitness levels.
"We are so pleased to have reached our fundraising goal for the PARCOURSE with the help of our community," said Lisa Kuehnle, Spectrum Health Lakeland Foundation board member. "The new and improved fitness track will have a positive impact for area students, community members, and rehabilitation patients for many years to come."
A grand opening ceremony for the PARCOURSE is scheduled for Friday, August 23 at 10:30 a.m at Spectrum Health Lakeland in Watervliet.