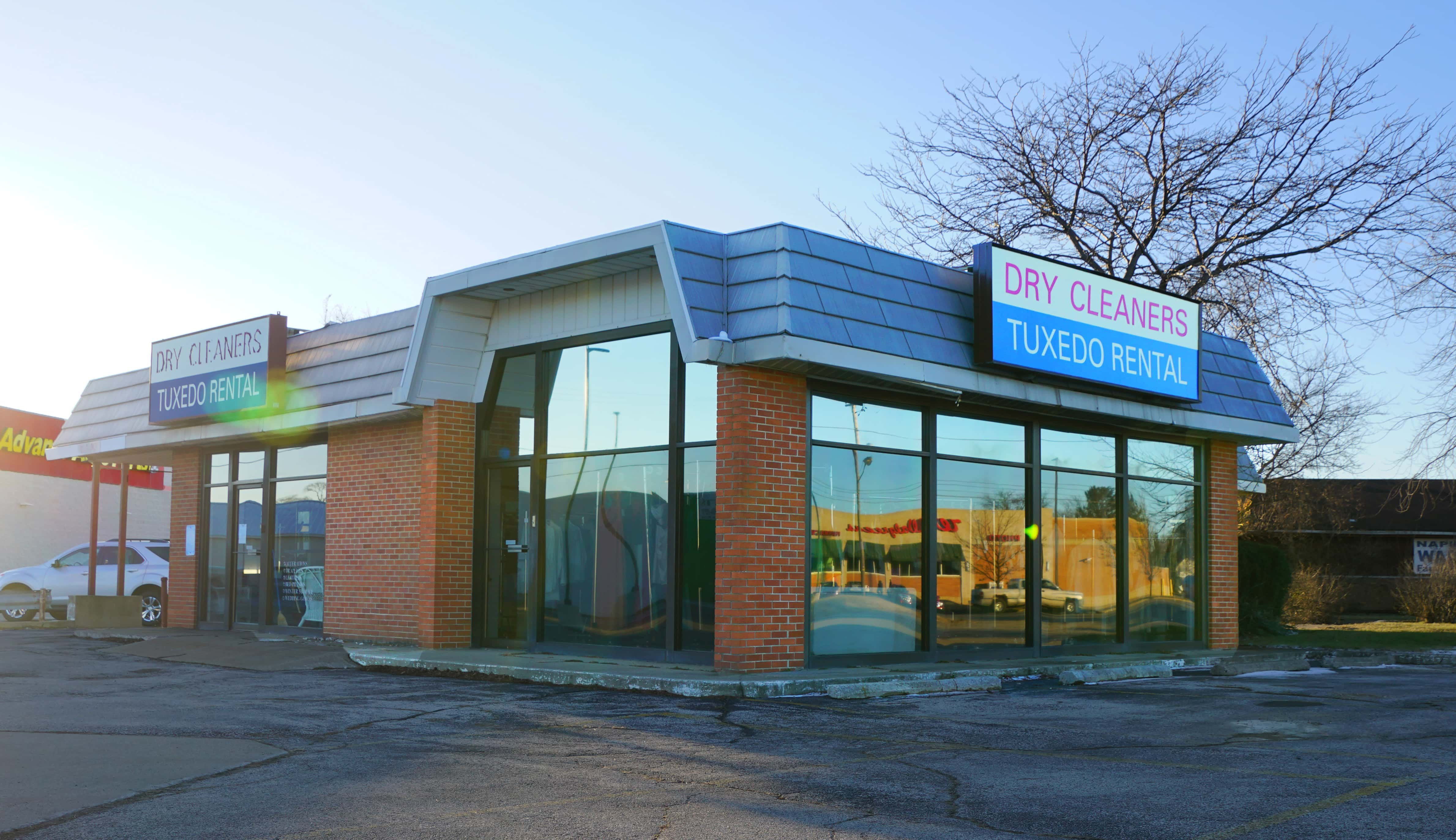 In an era when the "business casual" dress code continues to take a toll on the volume of clothing that requires the gentler care of a dry cleaning service, another outlet has fallen victim to the need to consolidate operations. The former Sanitary Dry Cleaners at the major intersection of Napier and M-139 across from the Fairplain Plaza quietly departed the scene more than a month ago, with virtually no fanfare and little notice.
The decades old dry cleaning and tuxedo rental facility, part of the Sanitary Cleaners family of operations, was officially closed on November 30th, and the property is for sale. Reality is that the property has been on the open market for many months.
It joins a drive thru facility that ceased operations a couple of years ago at another major intersection of Cleveland Avenue and Lakeshore Drive next to The Sandbar & Grille.
With fewer and fewer business people wearing business suits, dresses and other more refined clothing, the dry cleaning industry volumes of days gone by are tough to match.
Sanitary Cleaners is a family-owned and operated local business, serving Michigan's Great Southwest for nearly 100 years, after first opening in 1921. The Fetters family has operated the business for decades. The now empty location in Benton Charter Township has a letter to customers taped to the entryway which reads as follows:
To our valued Customers:
We would like to inform you that we will be consolidating our store locations, and we will be closing our store at 890 E. Napier Avenue, Benton Harbor, MI (Napier & M139) effective November 30, 2018.
Please use any one of the options below. All inventory left after 11-30-18 may be picked up at our location at 425 State St., St. Joseph, MI.
Pick & Delivery to your Home or Office (you don't even need to be there), call 269-983-2565 for details or to set up delivery service
425 State St., St. Joseph, MI (downtown St. Joseph) 269-983-2565
2811 Niles Ave., St. Joseph, MI (across from McDonald's) 269-983-7380
5661 S. Cleveland, Stevensville, MI (in front of Martins) 269-428-5002
We apologize for any inconvenience that this may cause. If you have any questions, please call 269-983-2565.
Thank you for your continue patronage.
The main plant and base of operations for the company is anchored at the corner of State & Elm in downtown St. Joseph on the southern end of the city's central business district, and the family continues to operate Alexa Claire Boutique & The Tux Shop alongside of their dry cleaning station across from McDonald's in the Southtown neighborhood of St. Joseph.
The family has continued to provide quality dry cleaning to the community for 98 years and additionally offers the following services:
Expert Alterations
Wedding gown preservation
Leather & Suede Cleaning
Fur cleaning
Drapery cleaning
Pillow Sanitizing
Fire & water damage restoration