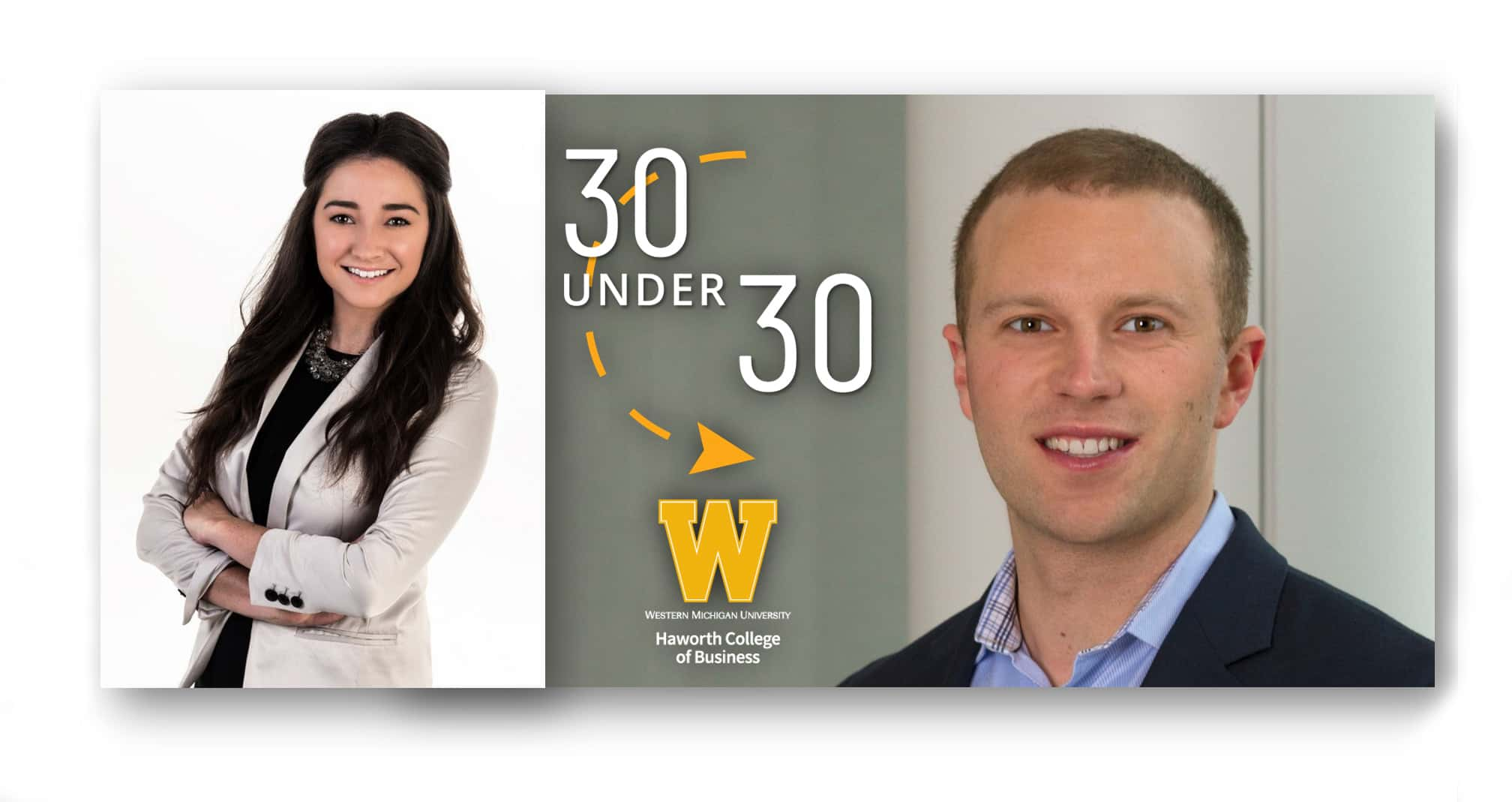 They set out in search of graduates doing extraordinary things in business, and two local super stars made the list. Both Competitive Edge of Stevensville and Whirlpool Corporation, based in Benton Harbor landed young business leaders on Western Michigan University's Haworth College of Business 30 Under 30 list rolled out in recent days.
From Competitive Edge, Katie Kapp, who earned her Bachelors in Business Administration in 2016 at Haworth, made the list, as did Giovanni Roberto who got his in 2013 and followed it with his MBA just last year in 2018.
Each year, a new class of 30 Under 30 alumni is selected by a committee composed of faculty, staff and Young Alumni Advisory Board members who evaluate the nominations, using a holistic scoring method, looking for evidence of the following:
Significant accomplishments in the business world since graduation
Accomplishments and involvements that demonstrate a futurist mindset
Meeting or surpassing milestones—corporate or external recognition of efforts
Community involvement and vision in regard to service
Haworth College of Business involvement
Each of the 30 Under 30 was given a nickname, of sorts, describing them on the lead page of winners. Katie Kapp was characterized as "Warrior Woman." She is Market Manager for Competitive Edge, and a proven leader. Competitive Edge is a women-owned promotional products company where Katie specializes in branded merchandise and web-based company e-stores, helping clients build their brands through customized solutions.
Starting at the company in 2016, Kapp was quickly promoted three times, moving from a support role to managing her own sales account by 2018. It was Kapp's desire to venture out west that accelerated the company's plans to expand across the U.S. Now, she is developing new business for Competitive Edge in Colorado and beyond, hitting milestones that take most industry professionals years to achieve. Kapp's professional success continues to strengthen the company's position as a leading promotional products company, ranking in the top one percent of the more than 20,000 promotional product distributors nationwide.
Meanwhile, Giovanni Roberto was tabbed in the competition as the "Status Quo Challenger." At Whirlpool he is involved in the Internet of Things and in Strategy & Business Development for Yummly.
The Haworth Business College profile says, "Giovanni Roberto was designed to lead. Not only did he co-found the WMU leadership conference aptly named DESIGNED2LEAD but Roberto has remained a steady leader at Whirlpool Corporation since graduating from WMU in 2013."
Roberto has global responsibility in leading Whirlpool's partnership and business development activities across all brands and categories. As part of the Internet of Things team, he plays a pivotal role in transforming a 100+ year old company from a manufacturing giant into a digital powerhouse.
Prior to his current position, Roberto held two roles in sales at the company, where he was recognized through the Winners Circle program as the top sales representative in field sales. Throughout this time, Roberto continually challenged the status quo by bringing innovative solutions to his markets and building a track record of success.
You can see the full list of 19 men and 11 women who were selected for the 30 Under 30 by clicking the link below: