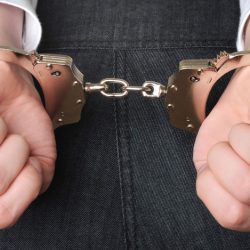 The bright lights, bells and whistles, and overwhelming lure of the gambling rush proved to be the downfall of a Marshall, Michigan woman who will spend at least three years in federal prison for stealing more than half-a-million dollars from the Calhoun Conservation District while she was supposed to be running the place. She admits she spent most of it on gambling.
U.S. District Judge Paul Maloney today imposed a sentence of 37 months behind bars for 57-year old Tracy Lynn Bronson, the former Executive Director of the Calhoun Conservation District, a local special unit of government with a mission to maintain and improve land, water, and wildlife. Bronson also was ordered to pay $573,159.20 in restitution. Following release from prison, Bronson will also serve three years on supervised release.
Bronson was indicted by a grand jury in February, and charged with five counts of theft concerning a program receiving federal funds. Bronson entered a guilty plea to committing that offense.
Between 2014 and 2017, the Calhoun Conservation District ("CCD") received more than $466,000 in federal funds. During that same period, Bronson embezzled $573,159 from the CCD while employed as its Executive Director. She committed the offense by writing more than 400 unauthorized checks to herself and by using CCD credit cards for personal expenses.
Bronson attempted to hide her offense by altering CCD's books and records, and creating fake monthly account statements, which she provided to CCD's Board of Directors. Bronson admitted that most of the embezzled funds were spent at a local casino. She faced a maximum of 10 years in prison for the offense, but was sentenced within the range recommended by the federal sentencing guidelines.
In announcing the sentence today, U.S. Attorney Andrew Birge remarked, "Bronson stole not only from her loyal employer, but from the Calhoun County community and taxpayers. As a result of her selfish breach of trust, CCD has struggled to pay its bills and fulfill its important mission for future generations." Birge added, "Combating financial fraud such as this serious embezzlement—particularly when it involves taxpayer money and vulnerable victims—remains a priority of federal law enforcement."
The case was investigated by the U.S. Environmental Protection Agency Office of Inspector General, the U.S. Fish and Wildlife Service Office of Inspector General, and the Michigan State Police, with computer forensic examination assistance from the Federal Bureau of Investigation. Assistant U.S. Attorney Christopher O'Connor prosecuted the case.