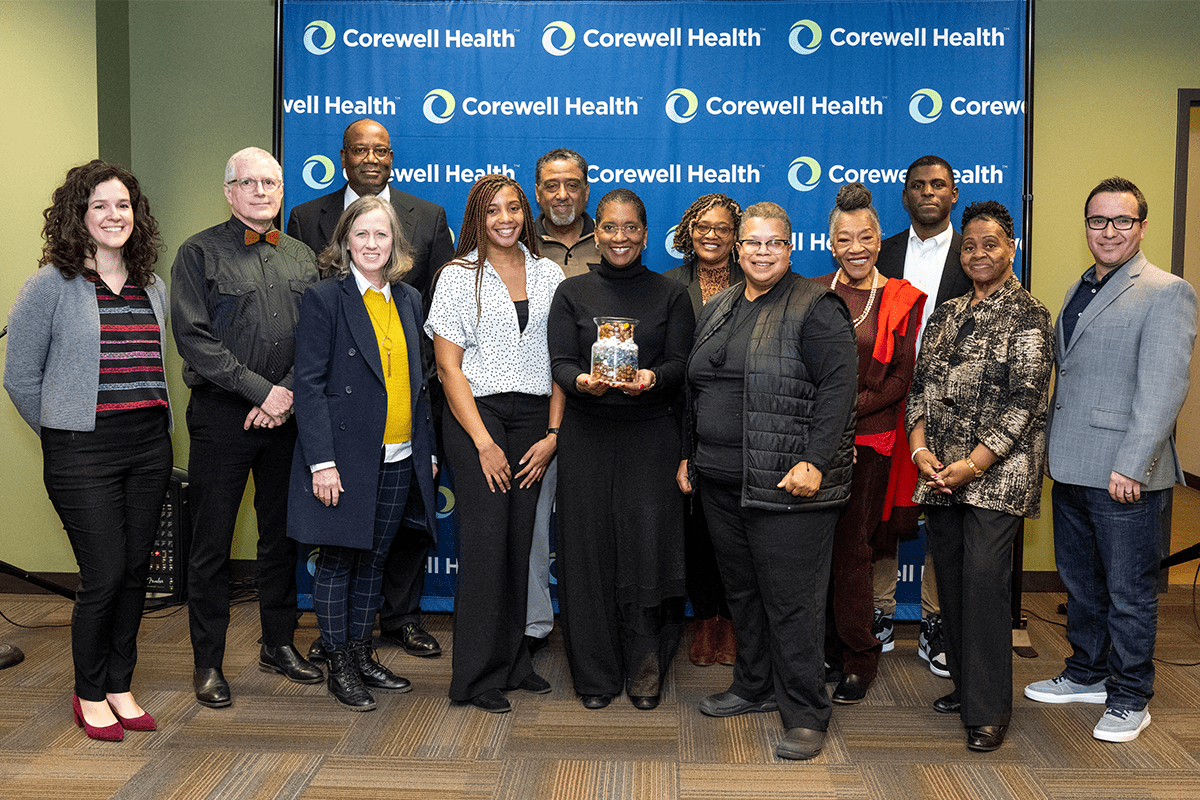 Construction has started in downtown Benton Harbor on what will become a significant community health center located in the heart of a population needing its services.  The former Whirlpool office facility was donated to Corewell Health South (formerly Spectrum Health Lakeland) and will be substantially renovated as the Center for Better Health and Wellness.
The center's services will be moving from its current 1,200 square foot facility to a 26,000 square foot building, which is expected to be completed by later this fall. The new larger location will help provide access to health care and social needs for the residents of Benton Harbor, including cardiovascular care, mental health care, other specialty care and integrative non-medical services. The center will continue to provide social navigation support which will facilitate residents' access to housing, food and other services and resources required for good health.
"We listened to our community and are acting on what we heard to best meet the medical, mental and social needs in this historically under resourced area," said Nicki Britten, director of population health, Corewell Health South. "This expansion will allow us to significantly increase connections to the resources that often determine our opportunities for health, such as housing, education, food, employment, or transportation, and see that positive impact throughout the community."
"This investment in the Center for Better Health and Wellness is also an investment in health equity," said Willie Lawrence, Jr., MD, local cardiologist and medical director of health equity, Corewell Health South. "I came to serve the community of Benton Harbor because I believe that it is possible to close the gaps on health inequities making health and well-being within reach for all."
The current center was established in October 2020 with funding from the Michigan Coronavirus Task Force on Racial Disparities. In 2022, the center received a $505,000 federal grant from the Health Resources and Services Administration of the U.S. Department of Health and Human Services to expand services. Whirlpool Corporation donated the building that will serve as the future site of the center, at 145 Main Street, Benton Harbor.
For more information about programs and services at Center for Better Health and Wellness, visit centersforbetterhealth.org or call 269.408.2558.
Photo:  Corewell Health South staff and community leaders mark beginning of Center construction