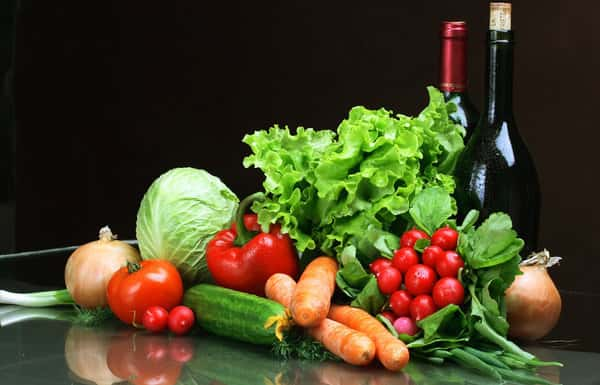 From hospitals in search of fresh produce and bakery products to supermarkets and convenience stores in search of craft beers, local wines and other items for their shelves, the upcoming 3rd Annual Pure Michigan Agriculture Summit is being touted by Cornerstone Alliance as a great opportunity for local growers, brewers, winemakers and other business people to connect for sales next month.
Rob Cleveland is President of Cornerstone Alliance. He says the upcoming summit being hosted at the Radisson Hotel in Kalamazoo "Is a great opportunity for Berrien County businesses to get in front of these buyers, and develop a relationship that may not have been able to happen without this summit."
Pure Michigan Business Connect and the Michigan Department of Agriculture and Rural Development have set the date for the 3rd Annual Pure Michigan Agriculture Summit for Wednesday, March 23, 2016 from 7:30am until 4:30pm at the Radisson Hotel at 100 W. Michigan Avenue in Kalamazoo. It is a matchmaking summit that links buying Michigan-based companies to Michigan growers and processors.
Suppliers are encouraged to review the needs of such buying companies as Meijer, Amway, Wal-Mart, Whole Foods, Michigan International Speedway, Harding's Friendly Markets, Beaumont Hospital, Kroger, the University of Michigan and many others.
Cornerstone's Cleveland says, "We encourage them (local businesses) to review the needs and complete the application process." Once the application has been completed, the Pure Michigan Business Connect team will review and extend an invitation to those offering the best match for the buyers' needs next month.
Both buyers and suppliers have found these summits to be beneficial. One Michigan-based agricultural supplier at last year's event compared it to a dating service for farmers and other agriculture-based suppliers. Another supplier shared the fact that they had increased their Michigan-based supply chain by 50-percent after attending the first two summits.
The deadline for completing an application is Saturday, February 28th and you can accomplish that task by clicking the link below. At the summit, you will find more than 200 open procurement needs from the buying companies for the event, and all are identified at the application site as well.
If you have questions or want additional information, Cornerstone Alliance Business Development Manager Shelley Klug is ready to take your call at 269-757-0227 or by email at sklug@cstonealliance.org.
Take a look at the needs list and see the wide range of products being sought by these Michigan companies from Michigan cheese products to packaged beef, from bagels to pasta, from craft beers and wines to organic vinegars, canned fruits and even tortilla chips.
Here's the link for the application process: