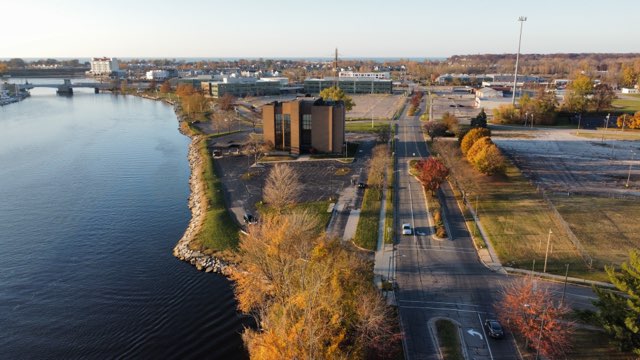 The recently unveiled plans to develop the old Chase Bank Building on Riverview Drive as condominiums gets a hearty endorsement from Cornerstone Alliance.   Rob Cleveland, President of the development agency tells us the plan could unlock other potential projects on Riverview Drive:
"This is great news for our community, and for the future of Benton Harbor. The fact that these developers are based locally, and have a track record of successful, quality projects, gives us the highest level of confidence about the outcome of this development.  Mayor Muhammad has been vocal about the City's need for transformational development in Riverview Drive. This project will be the catalyst to reviving Riverview Drive, and creating a more connected Benton Harbor."
Three local businessmen confirmed to MoodyOnTheMarket.com that they have purchased the four-story bank building and more than three acre site and are planning a mixed use development of residential, boat docks and at least one restaurant.  Preliminary drawings are expected to be shown to the Benton Harbor City Commission this Spring.