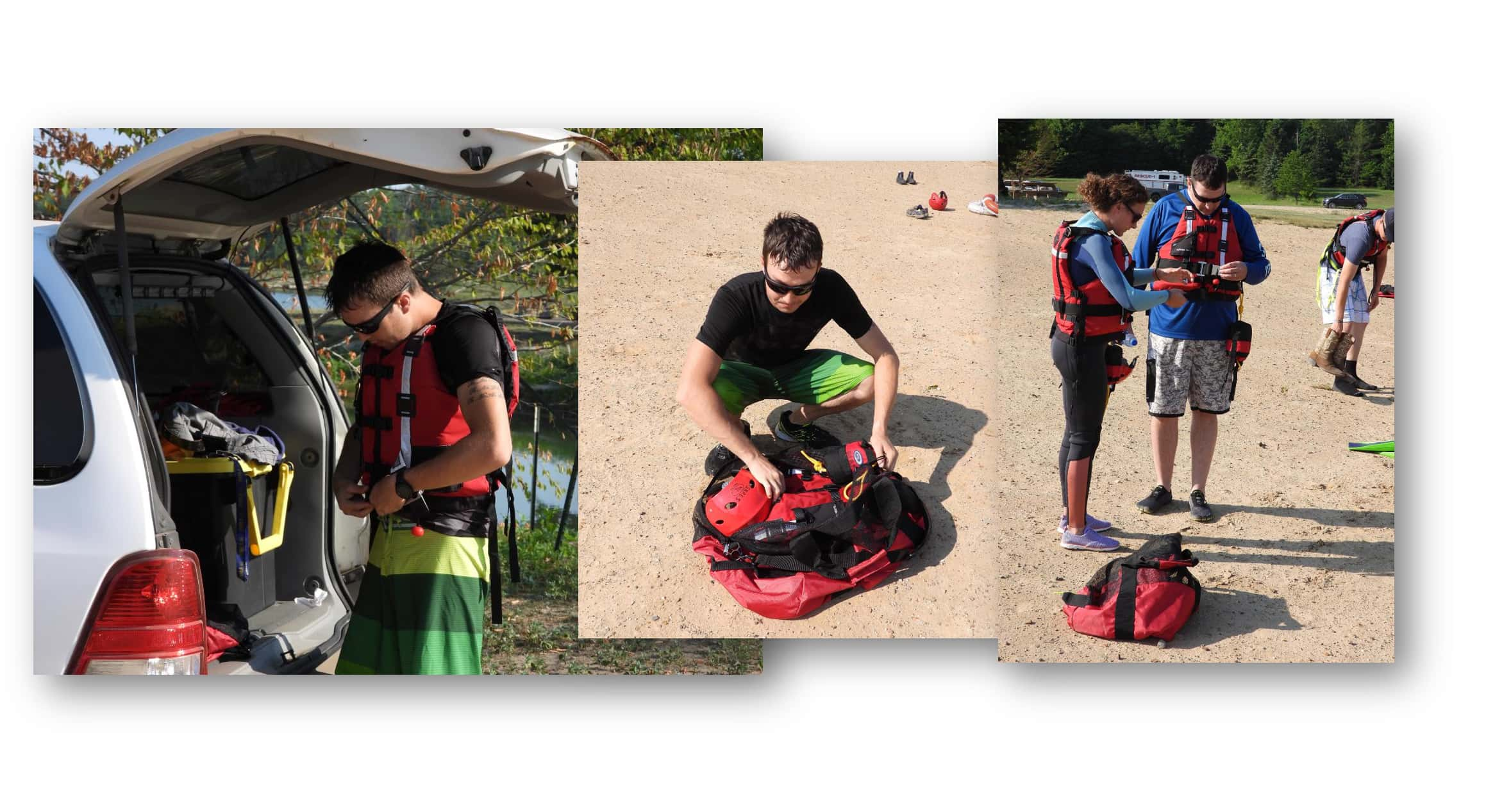 Thanks to the generosity of a major employer in the community, first responders in South Haven are now better prepared for water rescue missions along the Black River and the Lake Michigan water front there.
Albemarle Corporation of South Haven recently provided a grant to the team at South Haven Area Emergency Services allowing them to broaden their ability to respond to water rescue situations by providing all paid-on-call members of their first responder team with water rescue equipment that stays with each team member all of the time.
Albemarle's gift provides fully nineteen South Haven Area Emergency Services responders with fitted Personal Flotation Devices — PFD life jackets, helmets and a throw-bag containing 50-feet of rope.
All of the department's equipment including ambulances, rescue trucks and fire engines also contain that equipment, but frequently the paid on-call members who respond from their home or workplace are the first to arrive on an emergency scene.
Chief Brandon Hinz says, "Minutes, if not seconds, count in this type of emergency situation," and adds, "We are grateful for the continuing support of Albemarle as we strive to protect our community to the best of our ability."
Hinz also thanked former chief Ron Wise who pursued funding for the acquisition.
In recent weeks South Haven Area Emergency Services staff members have been conducting their annual water rescue drills on Lake Michigan and Lake Arvesta. A recent drill included members of the South Haven Police Department whose officers also have PFDs in their patrol cars.
The photos accompanying this story on Moody on the Market are courtesy of Tom Renner of South Haven.